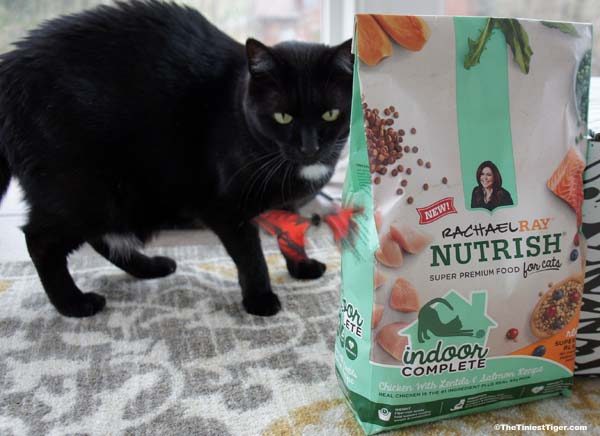 Rachael Ray Nutrish has sponsored this post, but all opinions are my own.
Keeping Indoor Cats Happy
Annie, Eddie and Mercy are indoor cats.  While they might think they are out in the wild in their sunroom, we know they are safely protected to play, prey on their toys and take naps in the sun.  Annie and Eddie are full of energy, and Mercy has learned to run and play along with them. Paul and I need to provide enrichment (toys and entertainment) to keep their little paws active and out of trouble.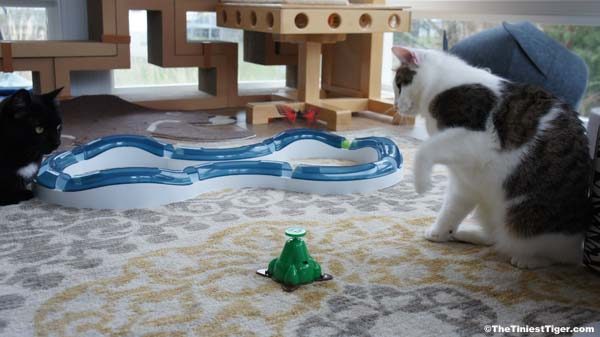 This week our friends at Nutrish for Cats sent a box full of enrichment not only for the cats but for Paul and I too!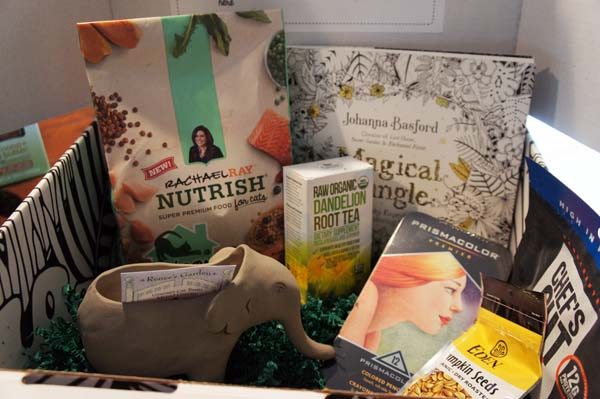 Inside this box we found a Magical Jungle Coloring Book and colored pencils.  A Elephant Planter, (You know how much I love elephants too!), pumpkin seeds, chicken jerky and organic Dandelion Root Tea. Among the goodies for the cats was a Fly By™ Spinner Toy that  I could barely get out of the package because three excited cats were waiting to play and a $25 Amazon Gift Card that Annie, Eddie and Mercy wanted to share with you.
I made this short video of Eddie, Annie and Mercy in action.  Well, mostly Eddie.  He loves to play.
Keeping Indoor Cats Healthy
We also received the new Rachael Ray™ Nutrish® Indoor Complete Chicken with Lentils & Salmon Recipe.  This natural food for cats with added vitamins, minerals & taurine helps keep our cats healthy.  This recipe contains a real superfood blend to meet the complete needs of your adult indoor cat.
The Nutrish Indoor Complete Chicken with Lentils & Salmon recipe:
Real U.S. farm-raised chicken is always the #1 ingredient, plus real salmon.

Lentils are naturally rich in fiber and protein and low in fat. They help support healthy metabolism and optimal body weight.

Dandelion greens & pumpkin are nutrient and fiber rich. Dandelion greens also contain natural prebiotics to aid in healthy digestion.

Cranberries & blueberries are antioxidant-rich fruits that are great sources of essential vitamins and minerals, like Vitamin C, to help support a healthy immune system.

Safely USA cooked with the world's best ingredients.

No ground corn, wheat, soy or poultry by-product meal.

Intended for adult cats only (1 year or older).

Nutrish is conveniently available where you shop for groceries.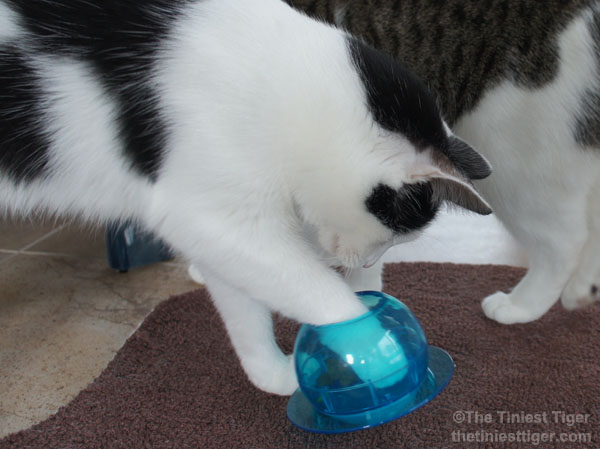 We place some of the dried food inside a puzzle toy to add enrichment for the cats by making them work a little for their food and keep their minds active.
If you are switching to Nutrish, gradually introduce the food by incorporating it into your current cat food over the course of 7-10 days. Slowly replace your cat's current food with Indoor Complete until it's completely switched over
Rachael's Rescue®
Rachael's Rescue® was created for all of the forgotten pets – the ones who might not have someone who loves them as much as they deserve. A portion of proceeds from each sale of Nutrish is donated to The Rachael Ray Foundation, which helps animals in need through Rachael's Rescue. Through December 2016, Rachael's Rescue has donated more than $17.5 million dollars to pet charities and other organizations that do good for animals. The funds are used for food, medical supplies, treatments, and more for animals in need. Many more animals around the country need help, and through Rachael's Rescue, together we can make a difference in the lives of many four-legged friends.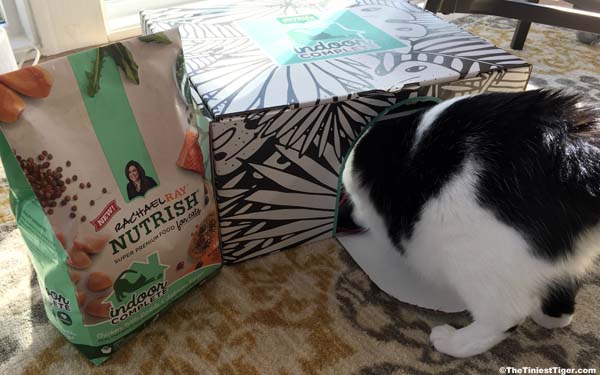 Eddie checks out the new cat cave that our Nutrish care package came packaged in.  We simply had to cut an opening in the front and back of the box and placed a soft blanket inside.  We will use our colored pencils to add some bright colors to this fun box too.
The Keep Your Indoor Cat Happy Giveaway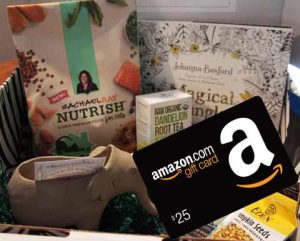 Annie, Eddie and Mercy wanted to share the $25 Amazon Gift Card with one lucky member of The Tiniest Tiger community. They want your cats to get a surprise package in the mail too!
One member of The Tiniest Tiger community will receive a $25 Amazon Gift Card to shop for things to help keep your indoor cat happy.