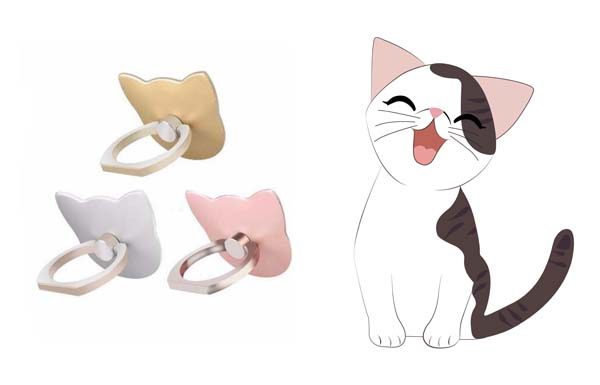 New Cat Phone Ring Kickstand
Mobile phones are getting thinner and that means at times it's a little more difficult to keep a grip on them or at least it is for me.  Sometimes, during dinner, I ask Paul to watch a video from my phone (usually a wildlife video)  and it is awkward propping the phone up to see the video. This nifty little gadget, the Cat Phone Ring Kickstand solves both of these problems.
The cat head shaped metal gadget has an attached ring that turn 360° so you can use the ring vertical or horizontal.  The metal ring extend out like a kickstand so you can use this as a convenient way to prop up your phone to watch videos or when you FaceTime or even just on speaker phone.
There is a strong adhesive on the back of the Cat Phone Ring that sticks solidly to your phone.
The Cat Phone Ring comes in silver, gold and rose gold.  I have been using the rose gold on my iPhone and I have to say I love it.  I feel like my phone is more secure in my hand and now when I show Paul the animal video updates during dinner, I don't have to look for something to prop my phone up against.
The Cat Phone Ring Kickstand Giveaway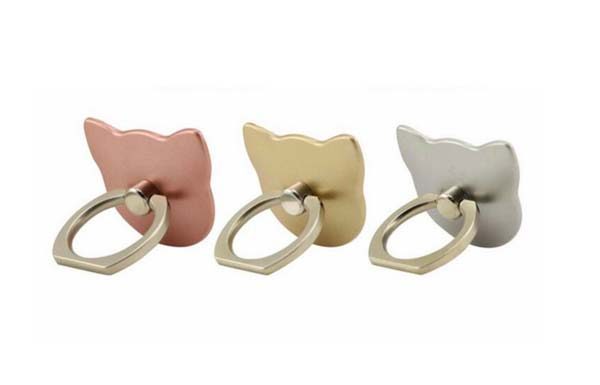 One member of The Tiniest Tiger community will receive their choice of the new Cat Phone Ring Kickstand from Triple T Studios.
If you can't wait, you can learn more about the Cat Phone Ring Kickstand here: Fashion With a Passion®
How to Enter
Enter your information in the contest widget so we know where to ship your prize if you win.
Let us know in the comment section below: Will you use this nifty phone ring?  Will you choose silver, gold or rose gold?
This giveaway is open to everyone!  Void Where Prohibited