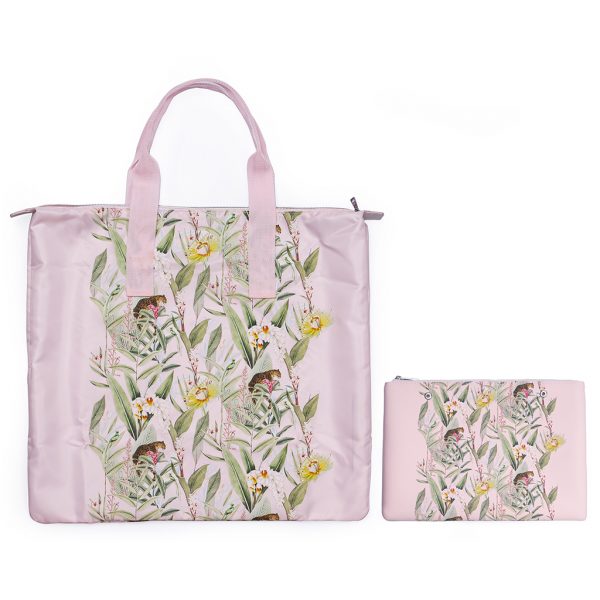 Leopard Tote
The new Leopard Foldaway Tote with Zipper Pouch is a pale pink with gorgeous leopard hiding among the tropical greenery. We love the fresh and fun design of this tote. We also love that the tote is a foldaway to fit inside the equally beautiful zipper pouch. This is the newest addition to our Vanishing Species Collection.
I rarely add my personal comments to a product introduction but this time I can't resist. This tote is gorgeous! We are so pleased with the result and hope you love it too. The photos as pretty as they are, do not do it justice. I think this is the purrfect on the go bag for this year full of the unexpected. – Joanne
The Zipper Pouch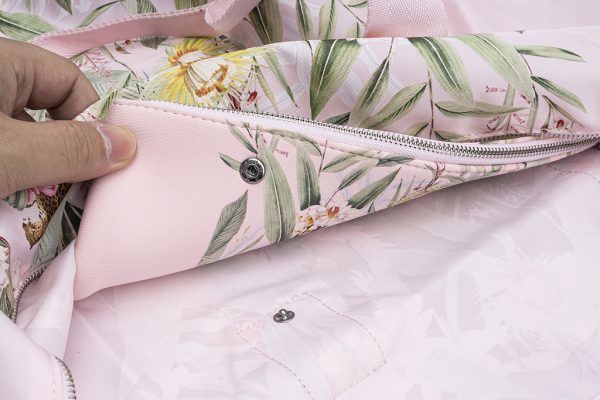 When in use, the zipper pouch snaps inside the tote to provide you with a a place to secure your valuables.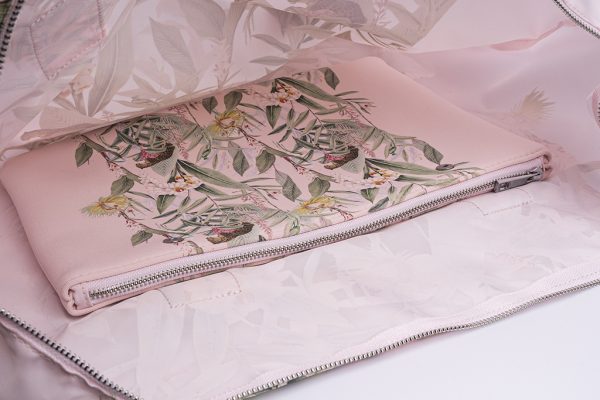 The Leopard Foldaway Tote Details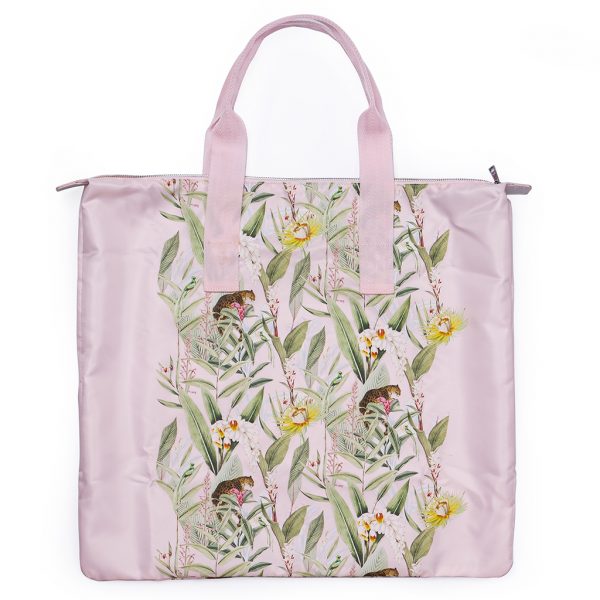 The Leopard Foldaway Tote measures about 18.5 inches wide and 17.5 inches high. This tote lays flat for easy storage inside the zipper pouch. When you open up your tote is is a full-service bag capable of carrying everything you will need for work or shopping. The tote is made from nylon with soft webbing handles. This material is water-resistant and wipes clean with a damp cloth. Easy on the shoulder too as this tote only weighs in at 10 ounces.
The Leopard Print Zipper Pouch details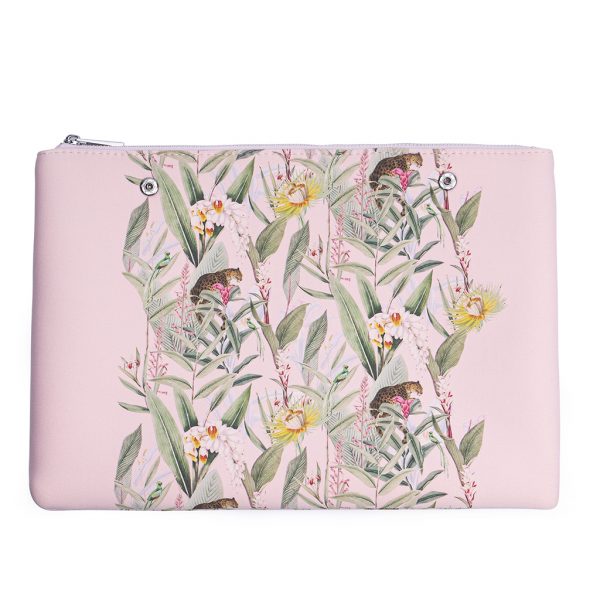 The Zipper Pouch measures 11.5 inches wide and 8 inches high. There is a zipper closure on top. The outside snaps are to secure the zipper pouch to the inside of the tote while in use. The pouch is made from neoprene so is also water-resistant and can be wiped clean or even washed on the delicate cycle.
the leopard Foldaway tote giveaway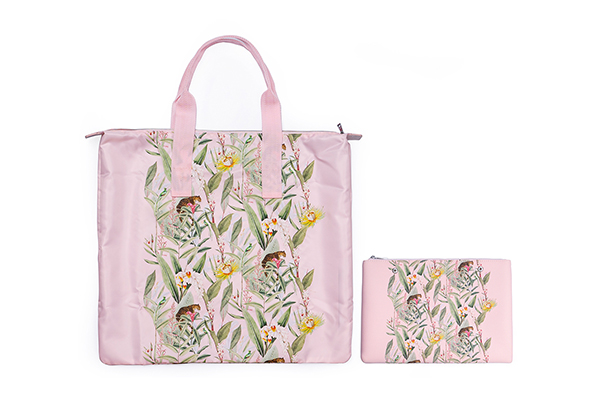 One member of The Tiniest Tiger community will receive the Leopard Foldaway Tote and Zipper Pouch.
HOW TO ENTER THE GIVEAWAY
Enter your information in the contest widget so we know where to ship your package. If you are reading this in your email you might need to click through to enter the giveaway. Pounce here: Leopard Foldaway Tote Giveaway
Please let us know in the comment section below what you think of the new tote.