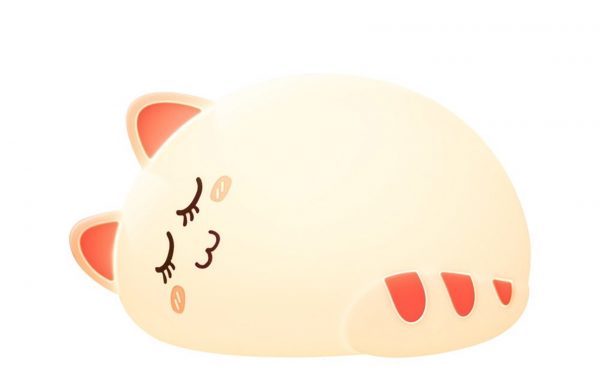 Sleeping Cat Night Light
A couple of years ago we had a super cute cat night light that changed colors.  This light was very popular but friends told us that they wished it was easier to choose the color and hold steady.  Friends also told us they wished there was a little opening so the night light could sit flat while recharging.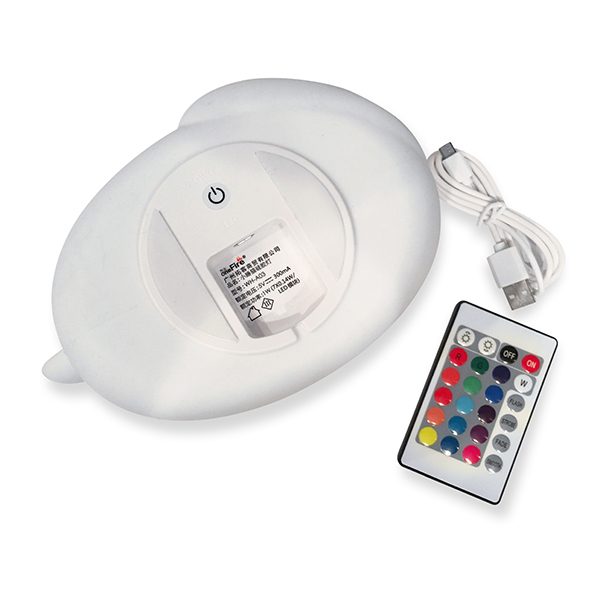 We are happy to tell you the new Sleeping Cat Night Light come with a remote control!  You can easily select, not only the color, but the mode too!  You can choose from Flash, Strobe, Fade and Smooth.  You can also adjust the brightness.  And of course, you can choose to let your Sleeping Cat Night Light remain soft white.
The USB charging indicator light is red while charging and green when the battery is fully charged.  No batteries required for the light, and the remote comes with battery included.  The light measures 6.5 x 4.65 x 3.93 inches.
The Sleeping Cat Night Light in Action
Here is a short video so you can see the sleeping cat night light in action.
The Sleeping Cat Night Lights are available for order now and will begin shipping mid-September.  This might be the only shipment we will be able to receive for the holiday season. So if you really want one, don't wait too long and be disappointed.
The Sleeping Cat Night Light Giveaway
One member of The Tiniest Tiger community will receive one of the new Sleeping Cat Night Lights.
If you can't wait to learn more about this super cute cat  light pounce here: Sleeping Cat Night Light
How to Enter
Enter your information in the contest widget so we know where to ship if you win.
Let us know in the comment section below: Are you excited about this new cat night light?  Where would you place this in your home?
This giveaway is open to everyone! Void where prohibited