The Sleepy Tiger Cat Mat
The Sleepy Tiger Cat Mat is a purrfect place for your kitty to nap. I think this tiger print is super cute. When I saw it I thought the yawning tiger would make a fun cat mat. The mat features the yawning stretching tiger pattern on the top and a solid gray stain-resistant on the bottom.  The cat mats are easy to clean and machine washable.
We place a Sleepy Tiger Mat on our ottomans and chairs where Annie, Eddie and Mercy love to sleep. Helps keep cat hair off the furniture too!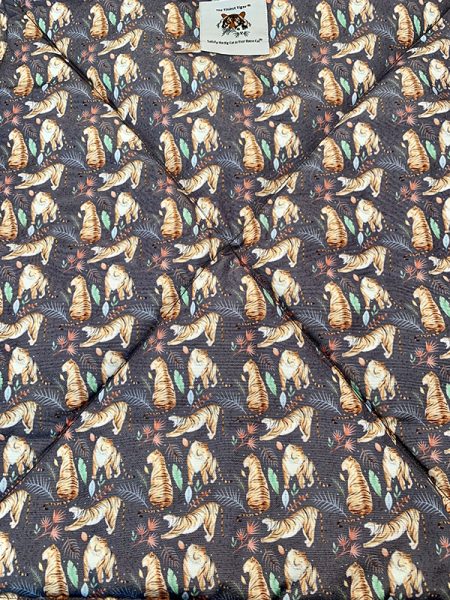 The Sleepy Tiger Cat Mat Giveaway
One member of The Tiniest Tiger community will receive the new Sleepy Tiger Cat Mat!
How to Enter
Enter your information in the contest widget so we know where to ship your Sleepy Tiger Cat Mat. If you are reading this in your email, you might need to click through to enter the giveaway. Pounce Here!
Let us know in the comment section below this post. Where will you place the Sleepy Tiger Cat Mat for your kitty to curl up and take a nap?