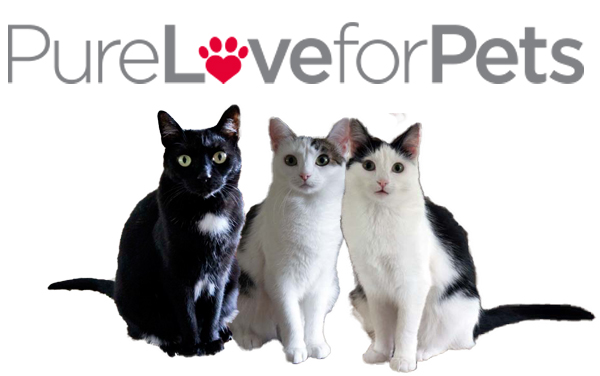 This post is sponsored by Purina. We are being compensated for helping spread the word about the Pure Love For Pets Giveaway, but The Tiniest Tiger only shares information we feel is of interest to you.
Pledge Your Pure Love For Your Cat
So I don't know about you, but I am not sure where January went.  Life seems to get so busy that the days roll into weeks and before we know it, a month is gone.  This past month seemed to vanish!   By the time we finish our To Do list each day, we are worn out, maybe catch a few minutes of down time and  fall asleep.
Annie, just like Gracey, comes to get me in the office when she thinks the work day should end and it is time to play.  Each time she stretches up and taps me on my leg looking at me with her big green eyes, it melts my heart.  Annie reminds me to slow down and spend time with her.  And this year, Paul and I pledged to clear the clutter, not only from our house, but from our schedules so we can spend more time with our family and friends.
Purina Pure Love For Pets. Pledge and Play Giveaway
Purina is giving away a total of $85,000 in prizes during the  Pure Love for Pets giveaway to help you keep your pledge to your pets.  It is super easy to enter. Once you've made your Pledge,  visit PureLoveForPets.com and type in your contact info so Purina can ship your prize to you if you are a winner.  Pick whether you would like to win a cat or dog prize package.
Once you press the "click to play" button, you will see if you are an instant winner.  If not, there are plenty of chances to try again.  You can play every day through February 17, 2016.
Pure Love for Pets Prizes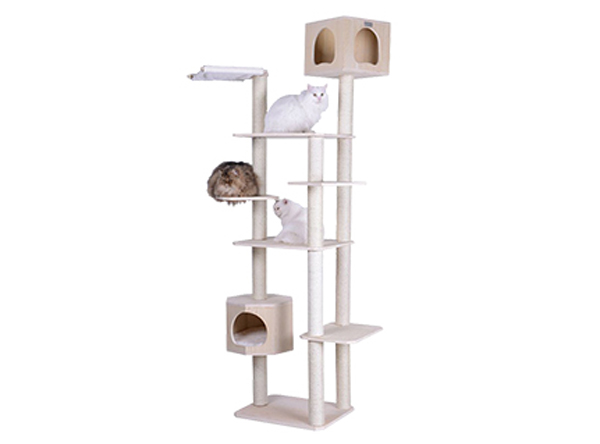 Grand Prize: Deluxe Cat Tower
The grand prize  is a deluxe cat tower!  Our cats love their cat tower and this tower looks like a great place for your cats to hang out doesn't it?
First Place Cat Prize Packs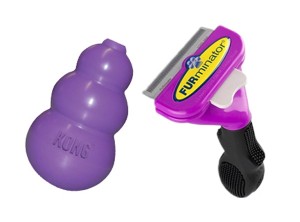 First place prize packs consist of a cat FURminator™, Kitty Hammock, toys, other cat-related accessories
Pure Love For Dogs Too!
If you share your love with a canine family member, there are prizes for dogs too!
The grand prize of a deluxe dog crate/bed
A first place prize pack consisting of a collapsible bowl, a FURminator™, a Kong™, a leash and more
Tips To Make and Maintain Your Pet Pledge
While you are on  PureLoveForPets.com  check out the tips on Pet Pledges you can make and how to keep them throughout the year. Also, be sure to keep an eye out in the January 31st edition of your local Sunday paper for some great Purina coupons!  I saw some coupons not only for cat food but for Tidy Cats too.