The Curious Cat Survey, 2014
The results of our The Curious Cat Survey, 2014 told us that 87% of our community members are interested in learning more about healthier options for their cats and one third of us look for all natural ingredients in the food we select for our cats.  So when Rachael Ray launched  Nutrish for Cats! I knew this is a new food that might be of interest to you.
Rachael Ray Launches Nutrish for Cats
Working with a team of pet nutrition experts, Rachael Ray created new Rachael Ray Nutrish® Natural Food for Cats. Made with simple, wholesome ingredients, each meal is inspired by tasty recipes from Rachael's own kitchen. Real meat, like fish or chicken is always the number one ingredient in Rachael Ray Nutrish for Cats.  There's never any junk like meat by-products, artificial flavors or preservatives. Just a simple, great taste your cat will love.
Natural Dry Cat Food
Real chicken or salmon is always the number one ingredient in every bag of Rachael Ray Nutrish® for Cats. There's no ground corn, wheat or soy. And there's never any by-products artificial flavors or artificial preservatives. Just wholesome whole grains and veggies plus the vitamins, minerals and taurine your cat needs to be healthy and happy.
Look for two Nutrish for Cats dry recipe where you shop for your family's groceries!
Natural Wet Cat Food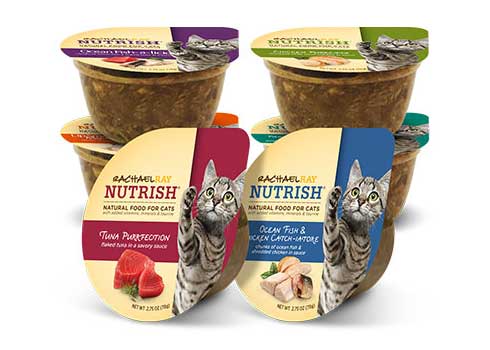 Inspired by recipes from Rachael's kitchen, these delicious recipes are made with simple, natural ingredients like real chicken or fish. There's no grains or anything artificial either — just essential vitamins and minerals for a tasty food your cat will love.
The Nutrish for Cats is available in a variety of  delicious recipes.
Lip Smackin' Sardine & Mackerel
Ocean Fish & Chicken Catch-iatore
Paw Lickin' Chicken & Liver
All of the Nutrish for Cats wet food dinners are available at your local grocery store.  So convenient to stock up for both you and your cat in one stop.
Switch to Nutrish Coupon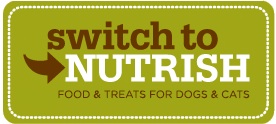 Switching to Nutrish is easy!
1) Pounce here for a coupon!  Nutrish for Cats Coupon.
2) Complete the form.
3) Download your coupon.
4) Then head to the place you normally shop for your family's groceries! Pounce here. Where to Buy Nutrish for Cats!

Nutrish for Cats! Helps Cats in Need Through Rachael's Rescue
Proceeds from sales of Nutrish go to Rachael's Rescue™ an organization that helps animals in need. To date, $6 million in proceeds have gone toward food, medical supplies and treatments for animals in need. Many more shelters around the country need help, and through Rachael's Rescue, together we can make a difference in the lives of many four-legged friends.
This post is sponsored by Rachael Ray Nutrish. All thoughts and opinions are our own. As always, thank you for reading and supporting our sponsors.