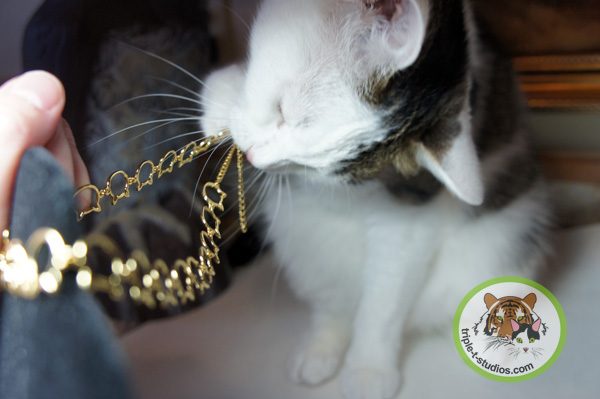 Silver, Rose Gold or Gold Cat Jewelry?
We are working on some new jewelry  that we think you will like as much s we do.  The first piece is a chain-link longer style necklace with added feline finesse.  We are pretty excited about this new design and can't wait to see what you think. Annie is very excited about the new necklace design.  She keeps trying to run off with it. But for now, we are trying to decide which color is best, silver, rose gold or gold.
We batted around the idea of doing a tri-color necklace but we didn't like the way it looked as much as we thought we would. Now we are thinking of making the necklace either two-color or single color but in a couple of colors.  When we get stuck thinking, we know that you are a reliable source to ask what your preferences are, so here goes.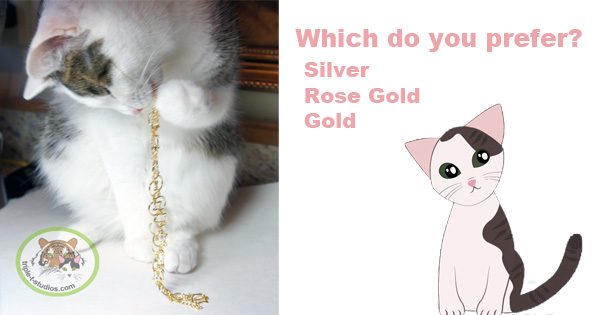 Silver, Rose Gold or Gold Cat Jewelry Survey
If you are reading this in your email, you may need to click to The Tiniest Tiger to take the survey. Pounce Here!
First we would like to know your preference for necklaces: Silver, Rose Gold or Gold?
What about bracelets?
If we mixed up the colors, which do you think you would like the best?
 Now, do you wear more necklaces or bracelets?
Thank you so much for your feedback.