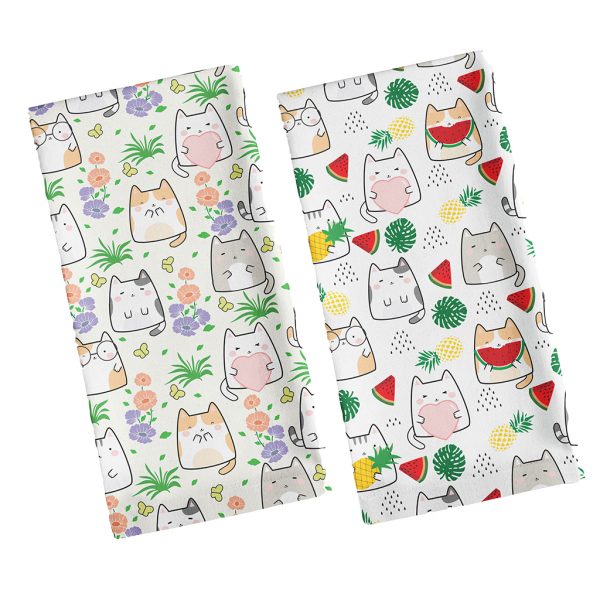 Cat Tea Towel Giveaway
Our Cat Tea Towels are 100% cotton and are sure to add a little more happy to your home. There is a tea towel for every season. We wanted to create fun cat design tea towels that might make you smile every time you use them. At first, we sourced images for the Spring and Summer season and we decided on The Spring Flower Cats and Watermelon Cats.
The tea towels are a generous 20″ x 24″ size with a sewn on ribbon on the back for easy hanging. They are made of 100% flat weave cotton. Spring Flower Cats and Watermelon Cats are in stock now along with matching cat design hot pads.
a cat Desgin towel for every season
But, coming soon, our Halloween and Holiday tea towels will be in stock too. We are anxiously awaiting the arrival of Trick or Treat Cats and Halloween Cats for the Fall. Holiday Cats and Snowball Cats will be in stock in time for the beginning of the Holiday season.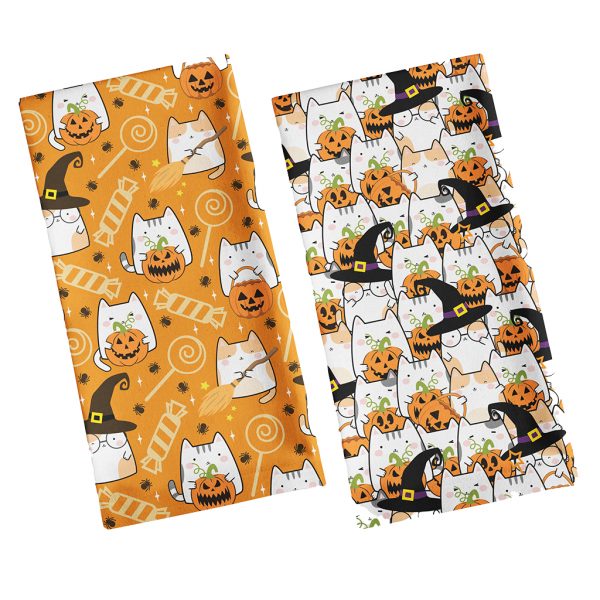 The Cat Tea Towel Giveaway
One member of The Tiniest Tiger Community will receive one Spring Flower Cats and one Watermelon Cats designs. We will also send a super cute Cat Paw Sponge!
How to Enter the Giveaway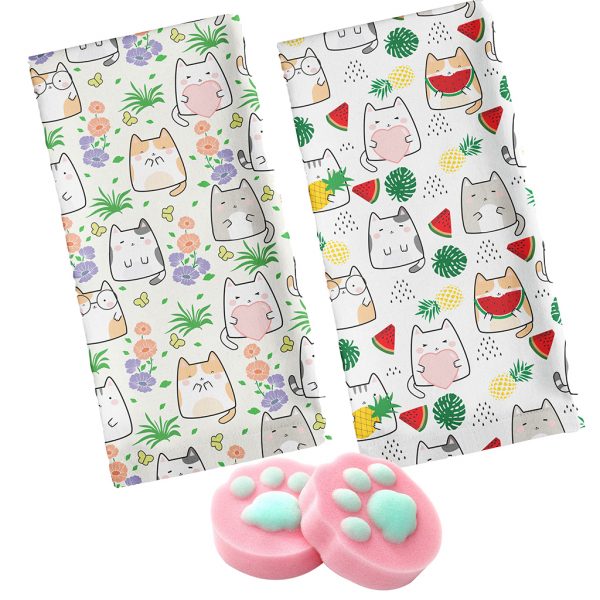 Enter your information in the contest widget so we know where to ship your package. If you are reading this in your email, you might need to click through this link to enter the giveaway. Pounce here: New Cat Tea Towel Giveaway
Please let us know in the comment section below, which of the cat designs you like best. If you can't wait to get your own set of these cute cat designs pounce here: Triple T Studios.