Lion Guardians Promotes Coexistence between People and Lions
One of my favorite organizations is the Lion Guardians. This community based conservation program is bringing hope for the survival of the African Lion. I hope you will take time to watch the amazing video that was created to help bring more awareness and support for this amazing project.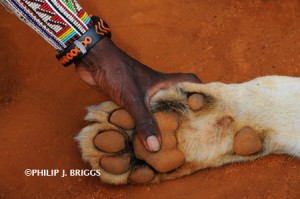 The Lion Guardians Mission is:
To promote sustainable coexistence between people and lion using cultural values, community participation and science.
The Lion Guardians program was initiated in 2006 by the Living with Lions project and the local communities, and was set into motion in collaboration with Maasailand Preservation Trust in January 2007 on Mbirikani Group Ranch in the Amboseli Ecosystem