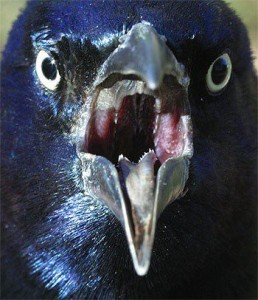 Friends, it was the Grackle!
When he took the Peace Peanut, he must have been nervous  because he splattered the window.  Lazy Leopard said that Grackles don't have to be nervous to poo on the windows.  They don't use a box like us.  ewwwww!
I am relieved that Bossy Backyard Blue Jay has been exonerated.  He might be  bossy but I am quite fond of him.  I can't wait for BBBJ to visit.