American Exotic Takes Viewers on a Captivating Journey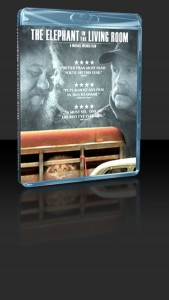 The Elephant in the Living Room will take you on a journey into the depths of the controversial American subculture of raising and selling some of the worlds more dangerous animals, as household pets. The critically acclaimed documentary  by  Michael Webber, an award winning director, follows the lives of two men caught up in the  middle of the issue,  Tim Harrison, an Ohio police officer whose friend was killed by an exotic pet and Terry Brumfield, a big-hearted guy who struggles,  self-sacrificing his own needs to raise two pet African lions that he loves like his own family.
At the beginning of the film, you might have the tendency to think the worst of Terry for keeping Lambert and Lacey, two grown African lions in his back yard. But as the film progresses, you will begin to understand the complexity of the situation as you ride the emotional roller coaster with Terry about what is best for the lions, for him and  for the rest of his family.