The Hatch Pet Carrier
When Gracey needed to visit the Morris Veterinary Clinic, which was frequently due to her health issues, the trip to the office was stressful not only for her but for Paul and I as well.  We hated to see Gracey so upset and crying in her carrier.  I would try to unlatch the door to her carrier to comfort her but she would try to force her way out and that was worrisome to us too!
We resorted to sticking a pinky finger through the grid to provide a reassuring touch but let's face it, a pinky isn't ideal when you need your hand to provide comfort to your cat.
When I heard about the new Hatch Pet Carrier, the first and only pet carrier with a patented no-escape Direct Reach hatch, I was eager to learn more and I thought you would find this interesting too. This new carrier sounded like a great idea for vet visits for Annie, Eddie and Mercy. This pet carrier was created by a cat lover and animal rescuer and advocate so that our beloved cats could be comforted during stressful times in a safe manner.  What a brilliant idea for our cats and us.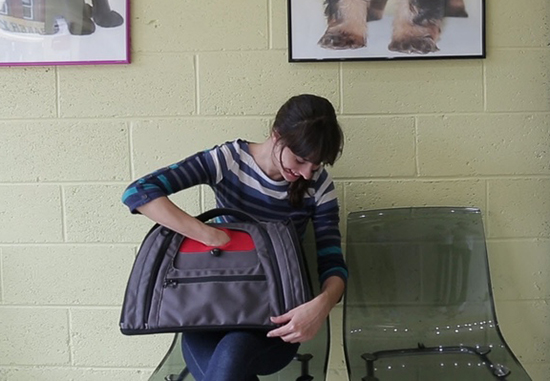 The Hatch Pet Carrier's Patented Direct Reach no-escape Feature
The Hatch Pet Carrier's  patented Direct Reach no-escape feature allows you to pet your cat without risk of your cat escaping. Simply turn the knob on the side of the carrier to open the access hatch. This creates an opening big enough for you to slide your hand inside the carrier to give your cat a pet, but not allowing the cat to escape. No more worries when unzipping or unlatching to try and comfort your kitty.
The Hatch Pet Carrier provide a safe environment for your cat to hide inside yet be able to see what is going on outside the carrier.  Your reassuring touch will help to keep your cat calm and help stop your own heart from racing from worrying about your cat.
Team Hatch at Work!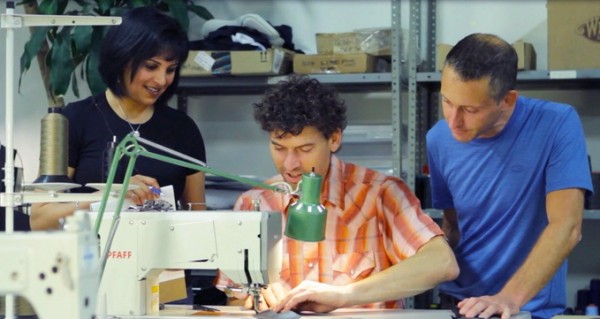 The team behind the Hatch Pet Carrier includes Jon Mirsky, animal lover, cat and dog parent, and the inventor of the hatch concept, and Anjali Kalyani,  cat parent and business strategist with experience in product launch.  Jed Crystal, the creator of the amazing  Hepper cat product line,  gave the Hatch carrier it's beautiful design  to complement the function.
The Hatch Pet Carrier's Beautiful Design
This pet carrier not only has the amazing direct reach no escape hatch but is also a beautiful design.  Take a look at the Hatch Pet Carrier from all sides!
And if the form and function aren't already more than enough…the Hatch Pet Carrier folds flat for easy storage too!
There are so many great things about the Hatch Pet Carrier that the best way to share was with this list of features:
Custom molded EVA base
Custom padded shoulder strap
Removable and machine washable interior pet bed
Entire front panel and both ends open for easy pet loading
Large zipper pockets on both sides
Ballistic nylon exterior
Large open air mesh windows on side and ends for excellent ventilation
Seat belt straps for safe car rides
Roll-aboard luggage handle strap
Packs flat for easy packing and storage
The Hatch carrier measures 13 inches high by 19 inches long and 11 inches wide and is recommended for pets up to 15 lbs. The top can be compressed to 11 inches high when needed to fit in smaller spaces.
SUPPORT HATCH ON KICKSTARTER AND SAVE!
The Hatch Pet Carrier is ready to go into production and is launching with a Kickstarter campaign. You can save some money  and be one of the first to get your hands on this unique new pet carrier. Hurry over to the Hatch Carrier Kickstarter campaign so you can get your hand inside the Hatch Pet Carrier to comfort your cat the next time you need to travel together.
 All photos are courtesy of Hatch Pet Carrier
This post is sponsored by Hatch Pet Carrier but The Tiniest Tiger only shares information about products we think you will like too!