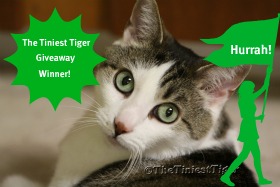 Congratulations and Super Hurrah to Becky Hendricks
The Winner of The Tiniest Tiger's Box O' Bling!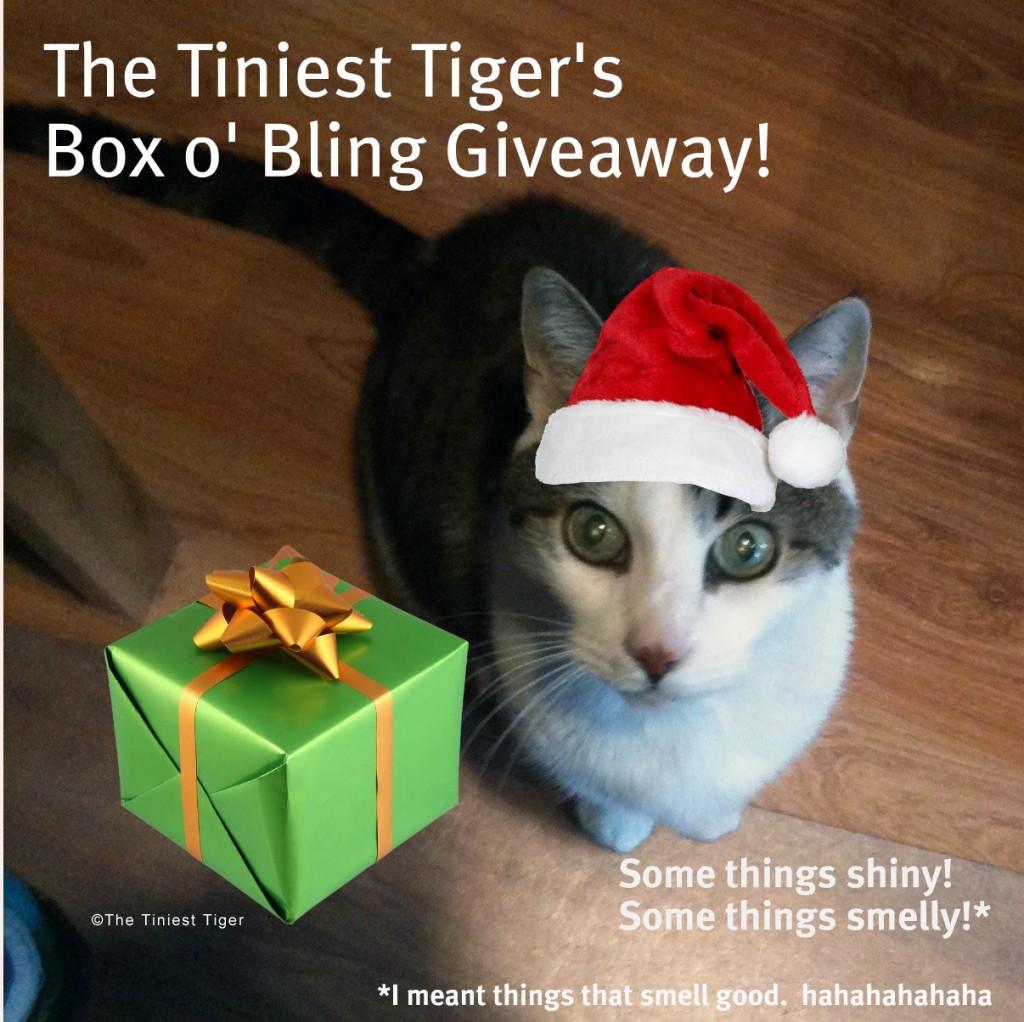 Tis the season to be jolly and even though we are pretty jolly year round here at my habitat, Bad Kitty and I decided that we would like to show our appreciation for Cat Parents too  for taking care of all cats big and small this year. So we gathered up some things from our Gracey's Avon for Animals.
I thought it would be fun to have some things that are shiny. So I have included a Holiday Motive Pendant Necklace made with Crystallized Swarovski elements in the shape of a tree. And, a super shiny Jet Plain Bold Necklace as well as a Tis the Season 3 Bracelet Set in blue.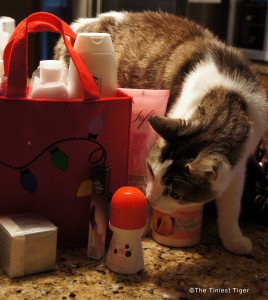 I also thought it would be nice to have some things that are smelly!  So I included some shower gel, some skin moisturizer, some eau de toilette spray, hand lotion and more!
Ok, Lazy Leopard wants me to clarify that when I say smelly, that I really mean things that smell good. And when I say eau de toilette spray, that I mean a type of cologne and not spray from the toilet.  hahahahha…. I mean Fa la la la la….la la la la.
Thank you so much for caring for all cats big and small!
Here is  all you need to do:
Leave a comment below this post here on our The Tiniest Tiger's Conservation Cub Club telling me which item you think you would like the most.
The Rules:
This contest is now closed.  Thank you for participating.
This contest closes on December 20, at 1 pm Eastern. I will enter all names in to Randomizer.com. The winner will be notified by email, so make sure you leave a full name and email address for me. Due to the weight and size of the package this contest is open to US habitats only.  I am super sorry.  Void where prohibited by law.
Don't forget to enter the Stocking Full of Stuff Giveaway! Pounce here!