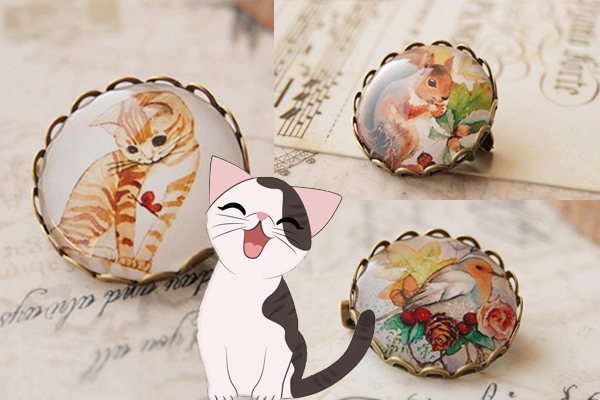 When I was a child, there were two five-and-dime stores on the walk home from school.  Most days we didn't stop to browse but on the occasion of our mother's birthday, we would stop in an look over the jewelry collection.  They had a wide assortment of  brooches.  There were white boxes stuffed with cotton and arranged within each box was a little work of art.  Shiny pins of all shapes and colors under the glass in an aisle that seemed a mile long.
I was always drawn to the animal pins and more often than not,  my mother would receive a white box with a trio of elephants, poodles, cats, turtles and so on.  Every now and again, a flower brooch would catch my eye and I would consider it, but end up putting it back and choosing the animal pins. My mother would place them on her nurses uniform and told me the  residents of the nursing home always enjoyed seeing the new pins and especially the animal ones.
Clothing Pins Are Trendy for 2016
One of the 2016 fashion trends is to add a sophisticated touch but keep it lighthearted and fun with the use of clothing pins. You can wear them on everything from a jacket lapel to fixing a scarf to adding whimsy to your hats.
Sweet Animal Brooch from Triple T Studios
When I saw these three vintage style brooches I was reminded of my mom wearing the little groupings of pins on her lapel and how those little pins brought smiles to faces.  And of course, these sweet little brooches feature animals.
The Cat Brooch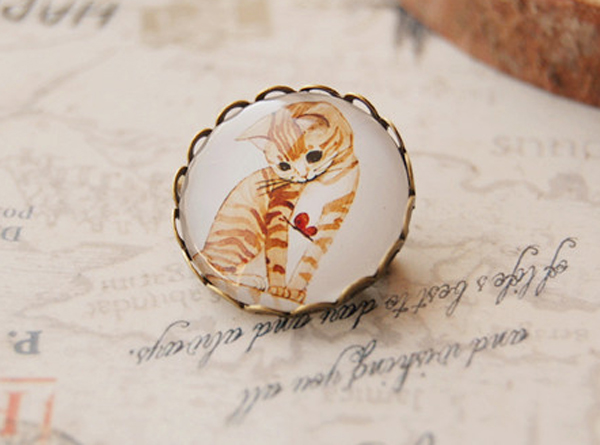 A sweet kitten watching a butterfly is the focus of the cat brooch.  Simplistic in style but sure to bring a smile.
The Squirrel Brooch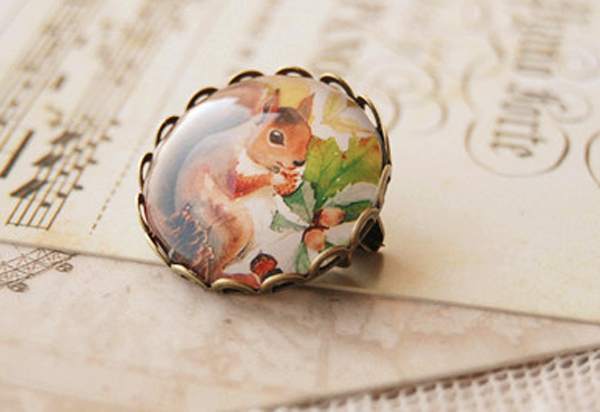 One of our favorite backyard friends, this sweet squirrel with a gleam in his eye is holding an acorn.
The Bird Brooch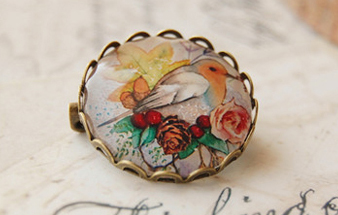 Sitting among the flowers is a beautiful bird.  Perhaps a Robin as a sign of Spring?
The Sweet Animal Brooch Giveaway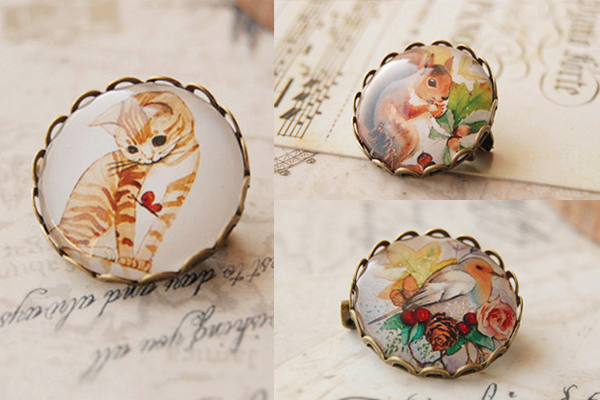 One member of The Tiniest Tiger Community will the trio of Sweet Animal Brooches.  If you can't wait, you can learn more here: Triple T Studios 
How to Enter
Enter your information in the contest widget so we know where to ship your prize if you win.
Leave a comment below this post telling us:  Do you wear pins? And if not, do you think you might add a few to your wardrobe this year?
This giveaway is open to everyone!  The brooches are  lightweight so we can ship everywhere. Void Where Prohibited
The Rules:
Void where prohibited by law.