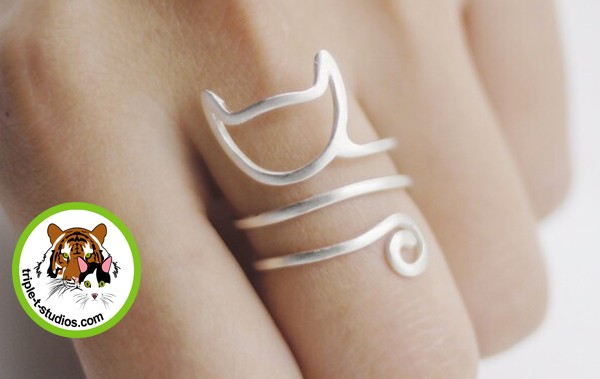 Does Your Cat Have You Wrapped Around Their Tail?
Does your cat have you wrapped around their tail?  I am pretty sure Annie, Eddie and Mercy have us wrapped around their tails.  This time of year, we  pause to reflect on what we are grateful for and to cherish family and friends that share our lives.  I think, you like us, count your cat as a cherished family member and are grateful to share your life with them.
The Cat Tail Ring reminded me of the bond we all have with our cats. This ring made of 925 sterling silver features two cat ears at the top of the front of the ring with a long tail that wraps around your finger. We fell in love with this ring and it has become our best selling ring.  So, we thought you might like it too and decided to host a giveaway.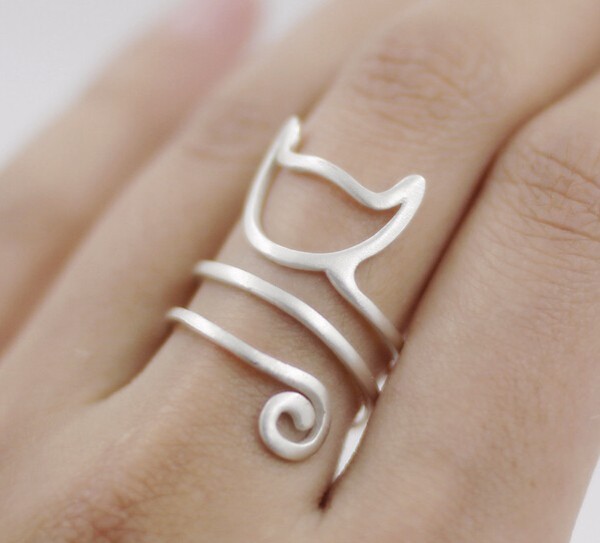 The Sterling Silver Cat Tail Ring 
The Cat Tail ring is made from 925 sterling silver and can be gently adjusted to fit your finger.  This is a delicate ring by design so is not recommended to wear while doing manual labor or in the shower, etc. The ring is lightweight at only 4 grams.
The Triple T Studios Cat Tail Ring Giveaway
One member of The Tiniest Tiger Community will win the Cat Tail Ring.  If you can't wait, you can learn more here: Triple T Studios 
This contest is open to everyone, everywhere!
How to Enter
Enter your information in the contest widget so we know where to ship your prize if you win.
Leave a comment below this post telling us:  Who has you wrapped around their tail?
This giveaway is open to everyone!  Void Where Prohibited
The Rules:
Void where prohibited by law.