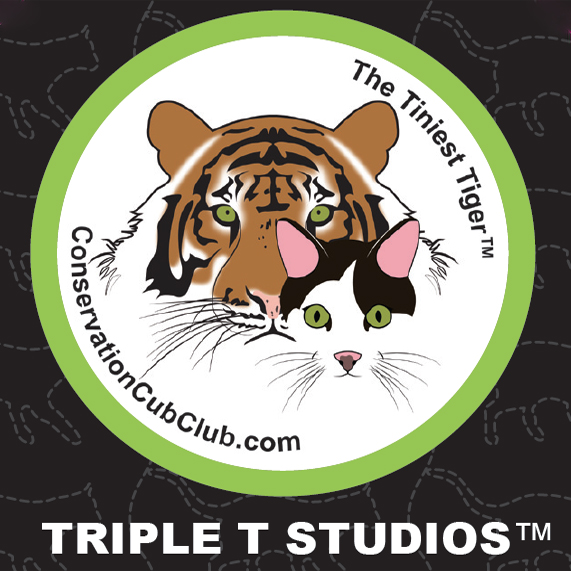 Triple T Studios Handbags and Accessories
After a successful test market, we are ready to take our Triple T Studios line of uniquely designed handbags and accessories to the next level. What began as just an idea about two years ago, is now developing into an exciting plan that will enable us to help global conservation projects. Fashion with a passion is how our company was described at the gifting suite for the Academy Awards. You might remember our Red Carpet Cat Events and all the fun we had.
Losing Gracey was terribly hard on us and it has taken us some time to put the pieces back together. Now, we are feeling renewed strength and the best way to honor her life is to carry on her mission. As we develop new products and update our site, we would love your opinion on some new images that we are considering for Triple T Studios.
Triple T Studios Images
The first image is the Banner for the Triple T Studios Site.
Which do you like the best:
A)

or B)

Tell Us Which You Like Best
Triple T Studios Photo Slider Images
Image 1

Image 2
Triple T Studios Product Images
Product images are so important and we are trying to decide which images are the best for our handbags. We have three images we are considering and would love your feed back on which one you like the best.
A)
B)
C)
Which Product Image Do You Like Best?

The Tiniest Tiger Hipster Giveaway
To Enter:
Pounce over to Triple T Studios. Come back and leave a comment below this post telling us which product you like best or what product you would like us to make next.
Enter your information in the contest widget so we know where to ship your hipster bag if you win.