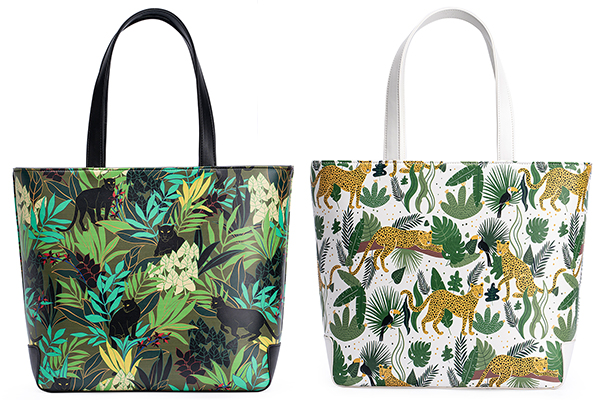 Jungle Panther and Wild Cheetah Totes
The Wild Cat Totes are our newest addition to The Vanishing Species Collection bringing awareness to big cats. These statement totes tell the world that you care about the big cats and don't want them  to disappear. I have to say that these totes are gorgeous. They are even more amazing in person than the images.
The fabulous Jungle Panther Tote print features a black panther stalking through  lush green plants.
The equally beautiful Wild Cheetah Tote features a cheetah enjoying life in the wild.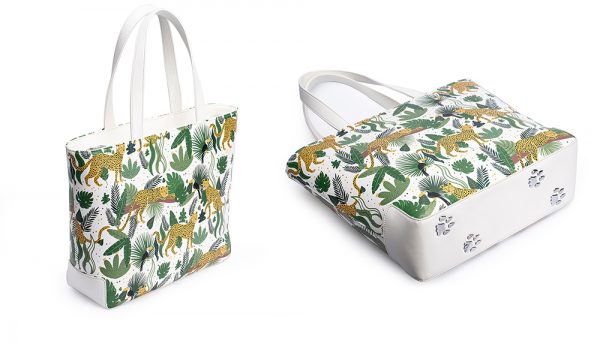 THE WILD CAT TOTES FEATURE:
A secure top zipper closure to keep your valuable secure. Double top handles for shoulder comfort. The totes are not too big measuring 14″ wide at the top and tapering to 11.5″ at the base of the tote, 12″ high and 4″ deep.
Inside there is one 8″ wide and 8″ deep pocket with zipper closure. The other side of the tote has two 4″ x 4″ slip pockets. The bottom of the totes feature our design patented cat paw protective feet.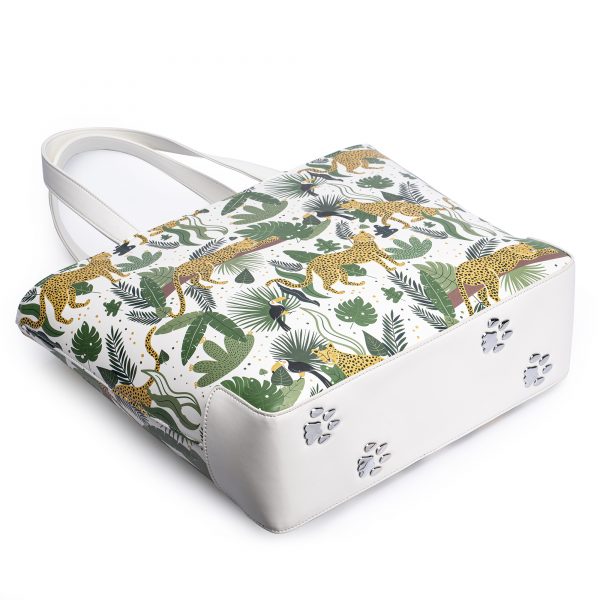 Like all of our purses, totes and accessories, the Wild Cat Totes are vegan-friendly. The totes can be wiped with a damp cloth to keep them looking their best.
The Wild Cat Tote Giveaway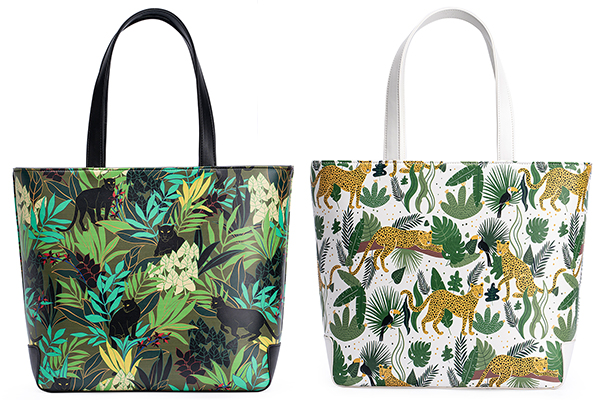 One member of The Tiniest Tiger community will receive their choice of Jungle Panther or Wild Cheetah Tote.
How to enter the giveaway
Enter your information in the contest widget so we know where to ship your package. If you are reading this in your email you might need to click through to enter the giveaway. Pounce here: Wild Cat Totes Are Gorgeous Giveaway
Please let us know in the comment section below this post whether you will choose the Jungle Panther or the Wild Cheetah and why you chose that tote.