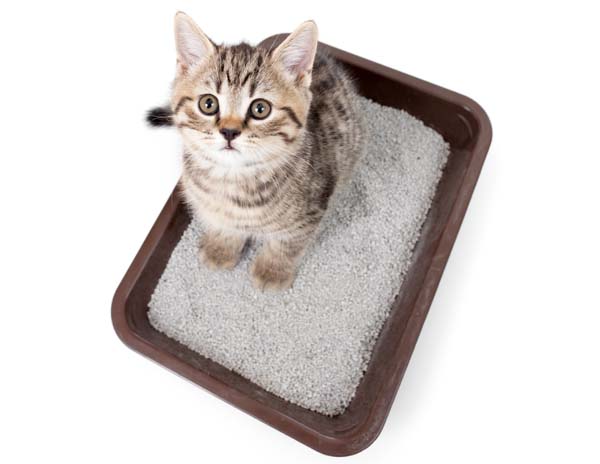 This post is sponsored by Hill's. I am being compensated for helping spread the word about Hill's® Science Diet® and The Hill's Food, Shelter & Love® Program, but The Tiniest Tiger only shares information we feel is relevant to our readers. Hill's Pet Nutrition, Inc. is not responsible for the content of this article.
Going Outside the Box is #1 Reason Cats Lose Their Homes
Inappropriate elimination, going outside the box, is the most common reason owners give when they surrender their cat to a shelter. In an article by Dr. Karen Becker you will find sobering statistics about how serious missing the litterbox is for cats.  The article tells us that an estimated 4% of cats urinate outside the box on a weekly basis. The 1% of cats who go outside the box on a daily basis are 28 times more likely to lose their home and family according to Dr. Nicholas Dodman, a professor at Tufts University's Cummings School of Veterinary Medicine quoted in the article.  And 10-24% of cats will have an inappropriate elimination problem at some point in their lives.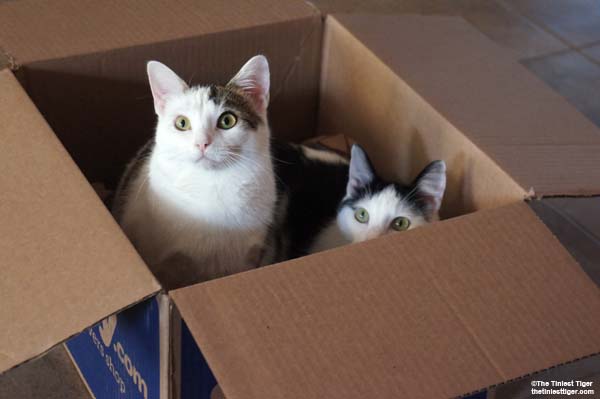 Try To Think From Your Cat's Perspective
The term inappropriate to describe the failure of a cat to use a litterbox is something of a misnomer according to the authors of a research study at Atlantic Veterinary College, as the choice of an elimination area may not be inappropriate from the cat's perspective.
A cat's failure to use the litterbox is undesirable  from the cat owner's perspective, but from the cat's perspective such failures include information about that cat's preferences and needs.  After you have had your cat evaluated by a veterinarian to rule out any health concerns causing your cat to go outside the box, you can check to make sure your litterboxes meet the needs of your cats.
Your Cat's Needs In a Litterbox
When it comes to a litterbox, your cat needs:
A spacious large box. One in which your cat can easily turn around and cover their waste.
One litterbox per cat plus one more box.
A litterbox that is clean and frequently scooped.  More than one cat?  Scoop several times per day.
The litterboxes in a convenient open location. Do not place near food or water source.
A litterbox free from artificial  smells of any kind including cleaning products.
Your cat's needs for the litterbox are basic and easy to meet. Don't complicate the litterbox with your own personal preferences like a covered box, hidden location,  or scented plug-ins and sprays. Think about the littebox from your cat's perspective.
Hill's Pet Nutrition's New Urinary & Hairball Control Formula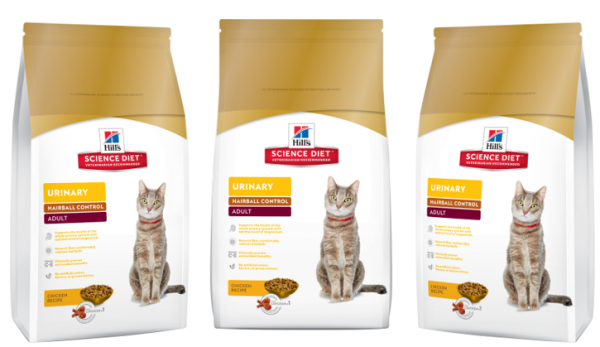 Hill's Pet Nutrition just introduced a new Urinary & Hairball Control formula (available as dry and wet food) designed to support the health of the whole urinary system, from kidneys to bladder. Unlike the prescription food that you may have been prescribed by your veterinarian for cats with urinary issues, this is a maintenance product for healthy cats (not a food to treat crystals).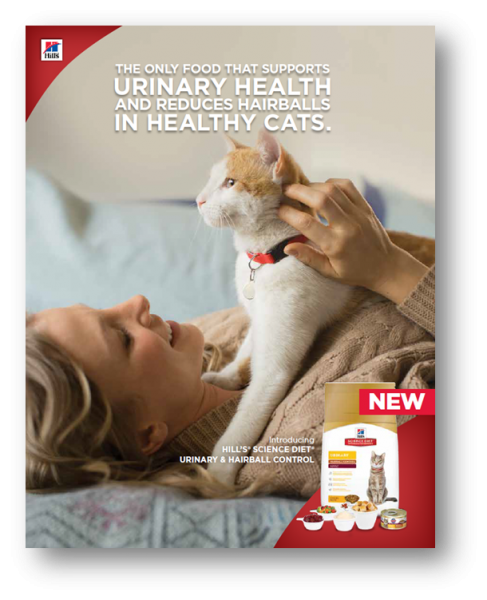 Curious to find out more about Hill's?