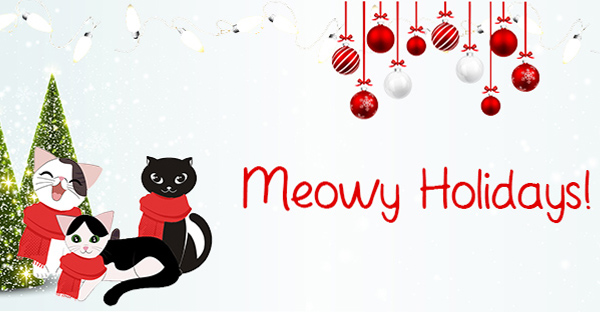 Thank you!
Today marks the "official" beginning of The Holiday Season. Yesterday as we celebrated Thanksgiving, I thought about how grateful I am to have you in our The Tiniest Tiger community. Our community has been able to support many big cat conservation projects thanks to your support of Triple T Studios. This mission inspired by our Gracey continues to grow and our hearts feel so much gratitude that our small paws united can make a big difference. Next Tuesday is Giving Tuesday, so make sure you watch for emails that update you on projects our community is supporting.
As a special Thank You, we wanted to make a special giveaway where you can choose any item from Triple T Studios that you have on your wish list.
Your choice!
The Your Wish List Giveaway
Two members of The Tiniest Tiger Community will receive their choice of any product they desire from Triple T Studios. You can choose!
How To Enter:
Visit Triple T Studios. Pounce here: Triple-T-Studios.com
Choose any item you would like.
Come back to this post.
Enter your information in the contest widget so we know where to ship your package. If you are reading this in your email you might need to click through to enter the giveaway Pounce Here!