Santa Paws Drive
Santa Paws Drive is the first "virtual toy drive" for pets. Inspired by "Toys 4 Tots", a program that collects donations and then distributes them to the needy, Santa Paws Drive now in its fifth year, does the same for animals in shelters.  The mission of  Santa Paws Drive is to bring holiday cheer to shelter animals around the world. Our own pets get lots of treats and gifts for Christmas and the Santa Paws Drive Elves believe that shelter animals deserve a little holiday love, too!
 A Dream Come True
Santa Paws Drive is the dream of Dorian Wagner, founder of YourDailyCute.com.  Dorian had the idea for the program but wasn't sure how to put it all together.  So she reached out from her home in Florida to several friends around the world with the combined expertise to help make the dream a reality.  Dorian says,
Our ultimate hope is that each of these dogs and cats finds a forever home, but if that doesn't happen, we want our furry friends to wake up on Christmas morning to gifts and toys and treats… and a little extra cash to help the shelters out. And so we created Santa Paws Drive, and set out to make it as simple as possible for everyone to be able to make a difference for shelter animals all around the world.
This Year's Shelters
Each year, Santa Paws Drive selects six shelters from different places all of the world to support. The Drive likes to focus on smaller groups who don't  have as much opportunity for funding. Each of the shelters chosen for the Santa Paws Drive are non-profit, no-kill organizations who rely solely on donations to survive. This year,  the shelters chosen are Rikki's Refuge, Good Mews, Union County Animal Control, NOWZAD, Contra Costa Humane Society and Ruff Start Rescue.  To learn more about these great shelters visit Santa Paws Drive Shelters.
Donate Toys, Treats or Cash
You can donate cash or bundles of cat and dog toys.  Cash donations start at $1, toy bundle donations start at $10. Please visit Santa Paws Drive for more information, and to donate. Toy donations will be accepted through December 13, cash donations through December 20.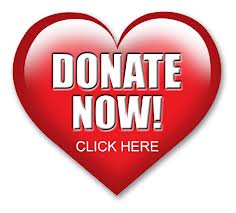 Thank you for caring about all animals big and small.