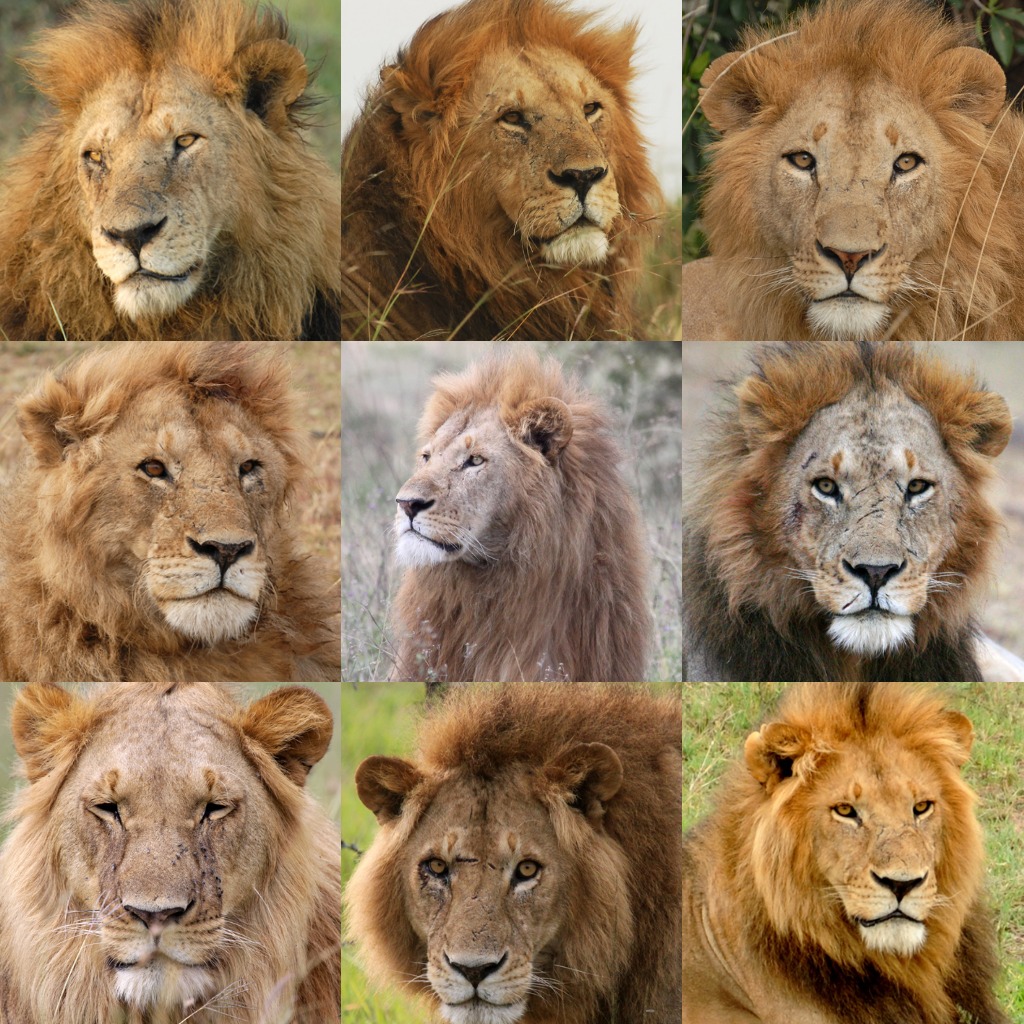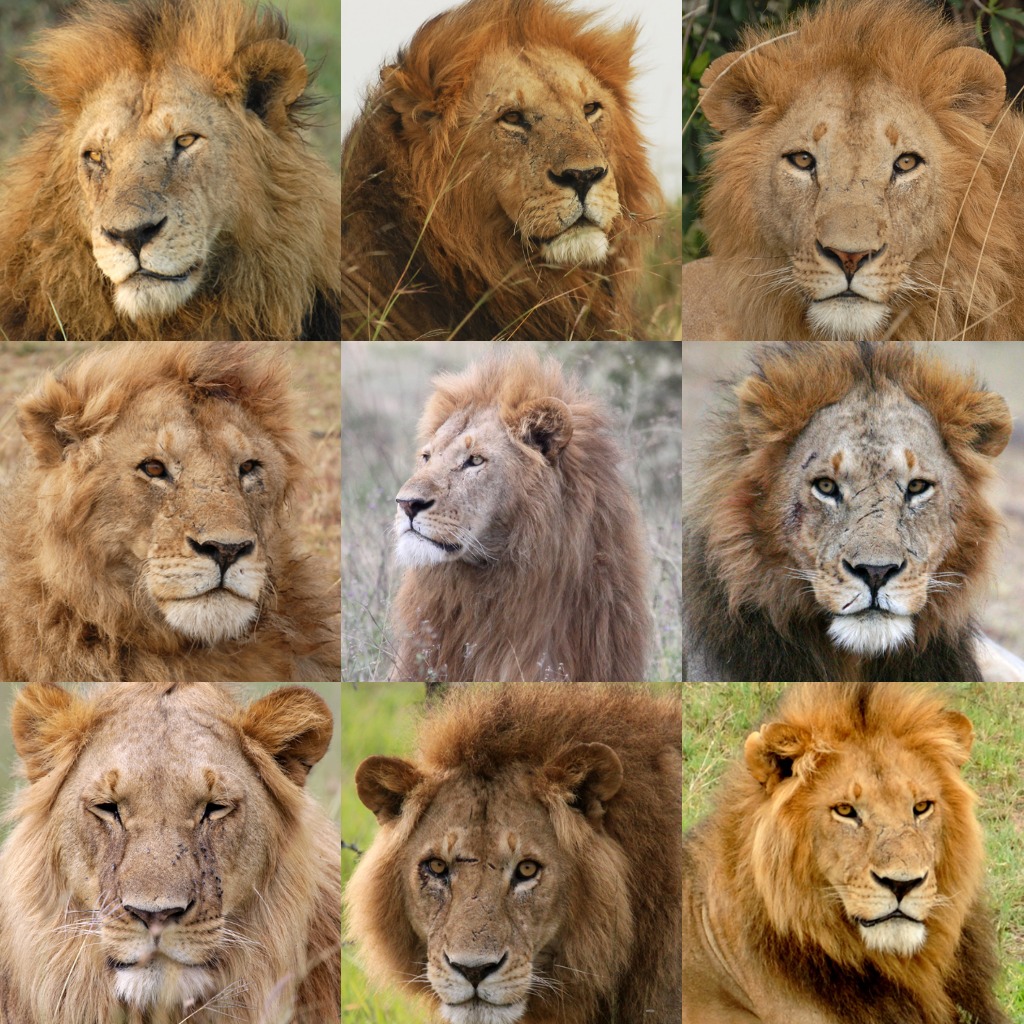 These 9 lions are from the Mara Predator Project Lion Database.
When you think of an African male lion, the image that enters your mind might be that of a cat with a large mane around his head and neck. But did you know that manes can come in all shapes and sizes and that the mane can change dramatically with age, health and reproductive activity? A male's mane is an indicator of his health and status in the pride and is dependent upon both genetics and ecological factors.
The Lion Mane is Used for Identifying Males
The mane is used for identifying males, but it is important to remember that the mane can change in appearance over time. Mane sizes are characterized into three categories.

A Small or "mohawk" mane will be just on the crest of the head, chest and cheeks. Light in color.
A Medium mane will be longer on the head but does not quite reach the ears. Fuller on the chest and cheeks, but not on the shoulder. The color is mostly brown.
A Large mane reaches or covers the ears, is very long covering the chest, cheeks and across the shoulder. The color is brown and often black.
Once Give a Collar The Lion is Given a Maasai Name
In order to learn more about the African lion, we need to understand the individuals and study their behavior and movement. One way to do this is to attach a radio collar to track their movement. Once a lion is given a collar, the Lion Guardians give the big cat a Maasai name. This naming of each lion is one of my favorite things in the project because the name helps to emphasize the uniqueness of each lion and leads to increased awareness of the importance of each individual in the broader community.
The names usually reference either a physical characteristic of a behavior unique to that particular lion. For example, one lion was given the name Sikiria, which means "he of the donkey". This name was given to him because he liked to eat donkeys. This name and telling of stories about him, helps diffuse the anger and retaliation from the Maasai when Sikiria goes looking for a donkey. Now watchful eyes can keep Sikiria out of trouble and the donkeys safe by relaying messages about Sikiria's location.
It is also much easier to forgive behavior when you know the name the lion and their unique traits. Just like we can forgive our cats for doing naughty things. Like when Gracey would throw fig tree dirt and for retaliatory tinkling on my suitcase after coming home from a trip.
Lions With Maasai Names
Take a look now at the same 9 lions with their given names. Can you see the unique characteristics of each and every  lion. And each and every lion has its own "personality"  too. Are you inspired to choose a lion name for your cat?
I would love for you to tell me which lion caught your eye and why.
Remember to leave your comment here, below this post too!