Welcome Friends to my first art exhibit.
Thank you so much for stopping by.
After I  displayed my first painting, A Cat Artist's Interpretation of an Amur Tiger, that I created using my iPad and the Paint for Cats app by Hiccup, I could not believe the outpouring of support for my art.
I truly appreciate your kind words  so I thought I would try to paint some more of the things that inspire me. This required a lot of thinking time and play time with my TipsyNip Tickle Pickle.
It took me quite some time to find the right color combinations to convey my interpretation of what inspired me and to then get  the paint on the canvas.  I sure hope you like my paintings too.
Welcome to The Tiniest Tiger's Gallery!
My Inspiration:
One of my favorite big cats, the Jaguar. The perfect balance of strength and beauty.  This image was caught on camera by wildlife photographer Patrick Meier.
I love all the tones of green along the river bank.
My Painting: Jaguar in the Jungle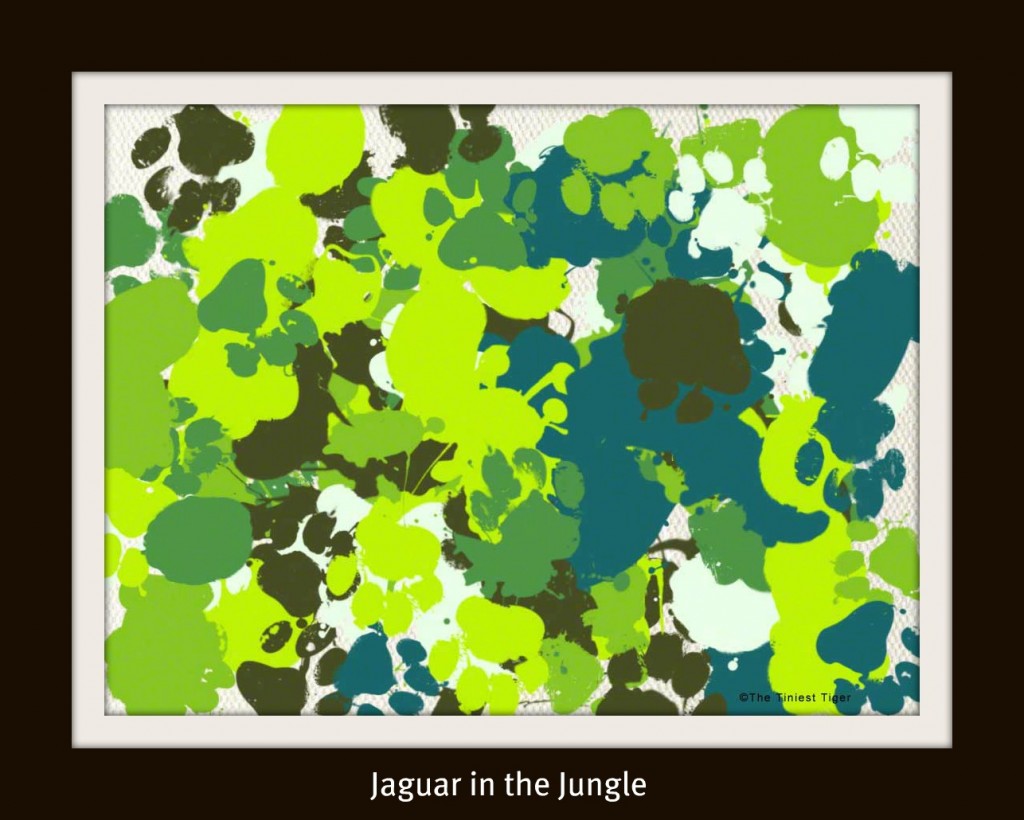 My Inspiration:
Sometimes humans, including my parents squeal when they see cute little pink noses and toes on kittens and cats.
I myself have a pink nose but I have a bit of a stain just like a tiger.
My Painting: Pink Nose and Pink Toes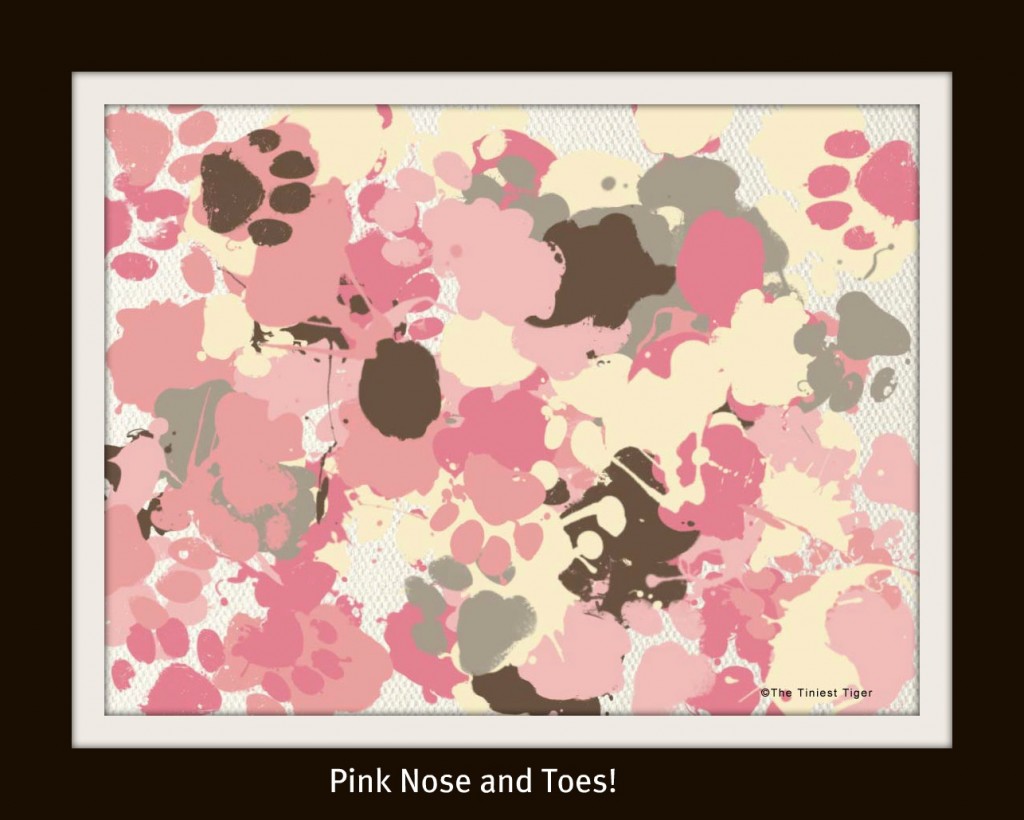 My Inspiration:
Last July we had the amazing experience to visit Kenya. We loved everything, the sights, the sounds, the smells. We all know how important water conservation is for the survival of all species from the biggest to the smallest. This image reminded me of the importance of drinking water for all earths creatures.
My Painting: Lions Drinking Water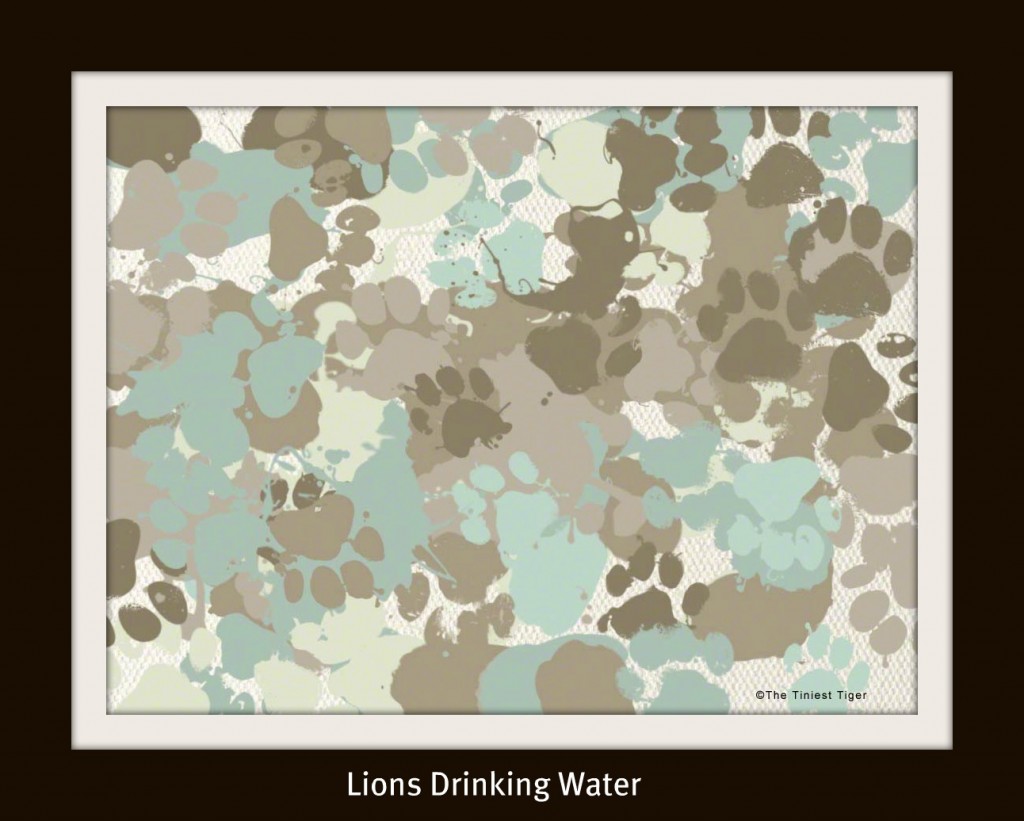 My Inspiration: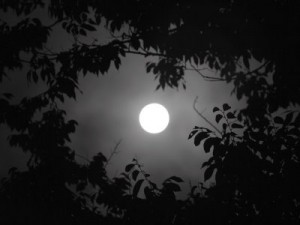 As the sun sets across the savanna and even in our own back yards, nocturnal predators begin to prowl.
My Painting: Night Hunt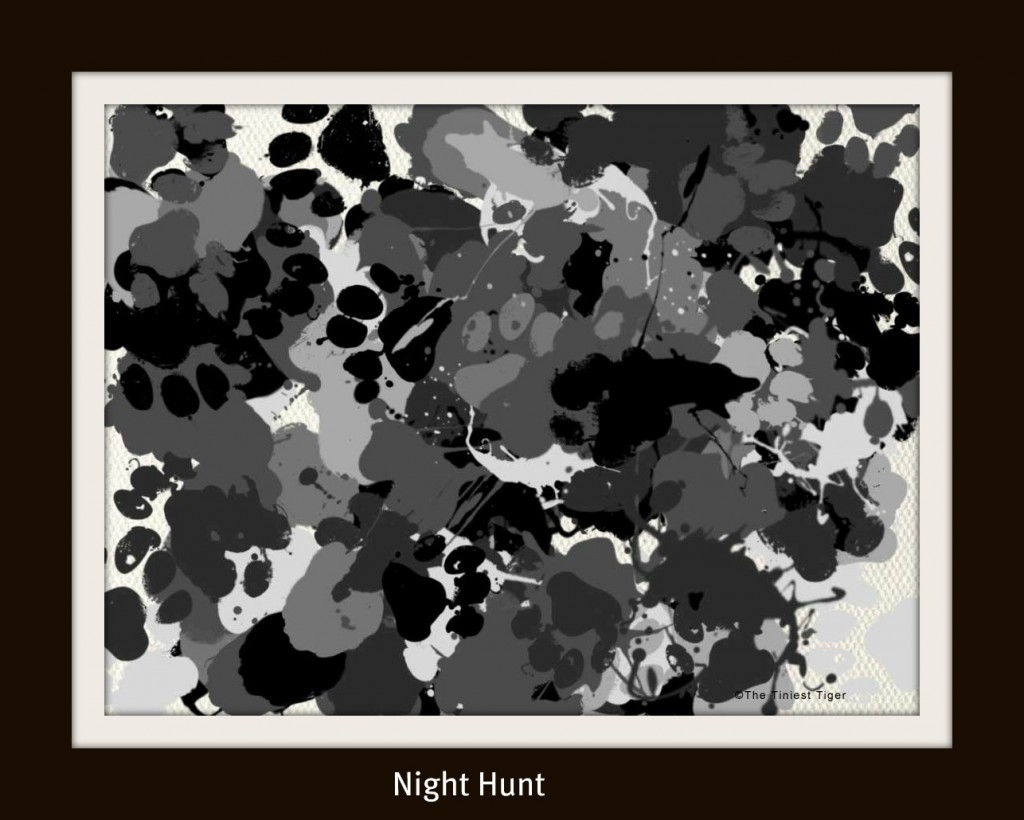 My Inspiration:
Whoa! This is my interpretation of what happens when I play with my TipsyNip Tickle Pickle. I have heard some humans discussing that they wonder what we cats see and feel after playing with some potent nip.  Sometimes a picture is worth a thousand meows.
My Painting: Too Much Nip!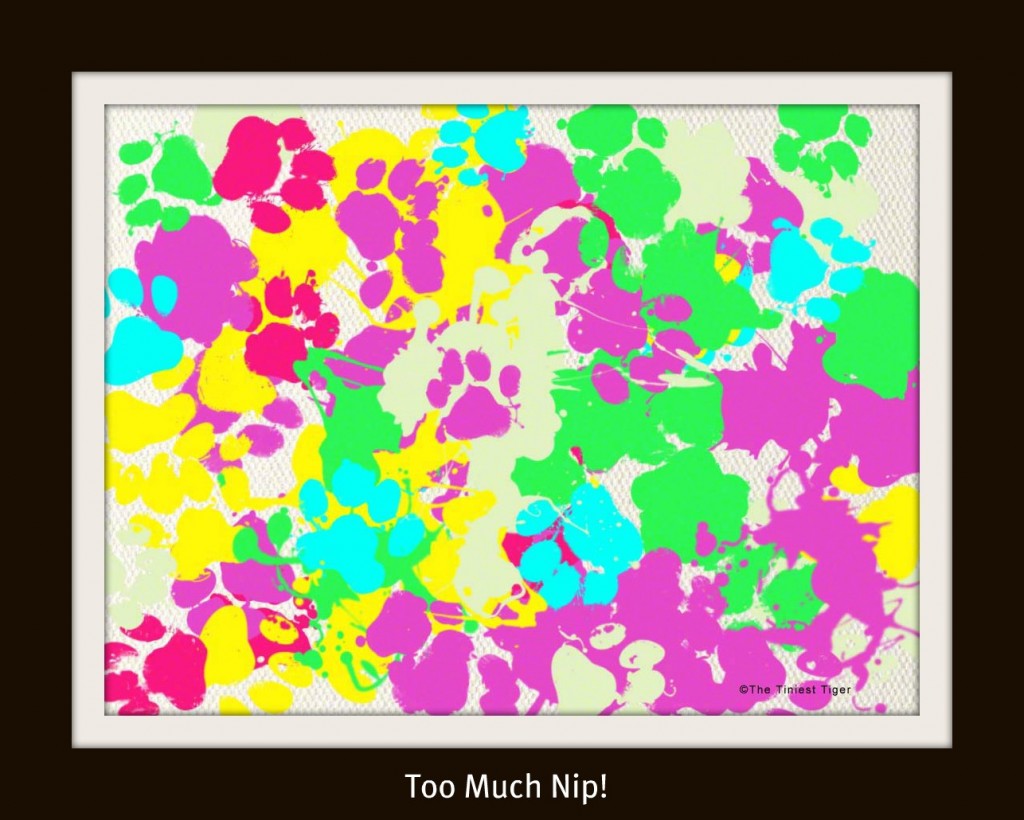 Thank you so much for stopping by my gallery.
I would love to know which painting is your favorite and why it stood out from the rest for you.
Pin It