How An Ordinary Toad's Extraordinary Night Came to Be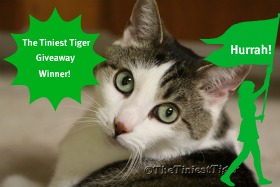 Super Hurrah and Congratulations to Bearwitch Our Winner of An Ordinary Toad's Extraordinary Night.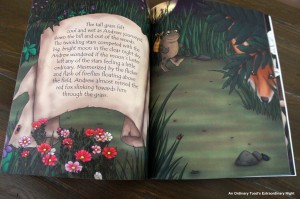 One of the requirements of the  Master of Zoology program was to write a master plan about how we thought we could  make a difference in the world.  My master's journey began with the inspiration from an article by Peter Slovic: "If I look at the mass, I will never act": Psychic numbing and genocide." This article discusses how the phenomenon of psychic numbing paralyzes humans and prevents them from taking action to help others in need. I thought if this was true for humans suffering, wouldn't it be true for the big cats too?
I wondered if we could deliver a message of hope instead of desperation, of success instead of failure, through compelling storytelling could we lure others into caring about the world around them?  If I could get people to care about one tiger, could I get them to begin to care about all tigers and motivate them to save the entire species?
My master plan focused on big cats and they are considered charismatic megafauna.   The term charismatic megafauna refers to large well-known animal species that garner a disproportionate share of the public's attention.  The tiger is the world's most popular animal according to a survey conducted by animal planet. The big cat even beat out the dog for the number one position. These species have the wow factor that grabs the public's attention to rally to try to save them. The koala certainly is charming, but a small toad….perhaps not.
During the peer review process of our master plans one of my colleagues asked me a compelling question. Tim asked, "How would the results be different if you picked a less cute animal or a non-charismatic megafauna? There are many people that like tigers, but how about something that they do not make stuffed animals or commonly occur in Winnie the Pooh cartoons?  Toads need help too."
This is an important question. What about all the living beings that aren't cute and cuddly or fierce and admiredDriving one day, I thought about toads.  Then I wondered why frogs seem to be the preferred amphibian.  I imagined a young toad named Andrew. I wish I could tell you why his name is Andrew but I honestly don't know. But I began to tell Gracey, she was a great listener, the story of a Andrew the young toad that wondered if his life might have been better had be been hatched a frog.  And that is how An Ordinary Toad's Extraordinary Night

came to be.
What is your favorite non-feline animal?
I thought it would be interesting and perhaps fun to find out what your favorite non-feline animal might be.  It can be any creature big or small because The Tiniest Tiger's Conservation Cub Club cares for all animals.  When you leave your comment you will be entered to win signed copies of our new book An Ordinary Toad's Extraordinary Night.
How to enter:
This contest is now closed.  Don't worry though, we have other exciting giveaways planned.  Thank you for being a part of The Tiniest Tiger community.
Just leave a comment below this post telling us your favorite non-feline animal and why they are your favorite.
This giveaway is open to everyone in all countries.
The Rules:
This contest will end on June 30, 2013. Please one comment per person. I will enter all names in to Randomizer.com. The winner will be notified by email or through facebook depending on the contact information you provide. If you connect through facebook, check your Other messages not just your main messages.  Make sure you are watching for an email from us. The subject line will say An Ordinary Toad Winner  Void where prohibited by law.
Please consider nominating us for a Pettie for Best Cat Blog and Best Blog Post. Pounce here for details.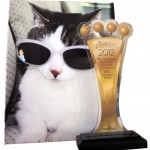 Related articles