Archives for January 2014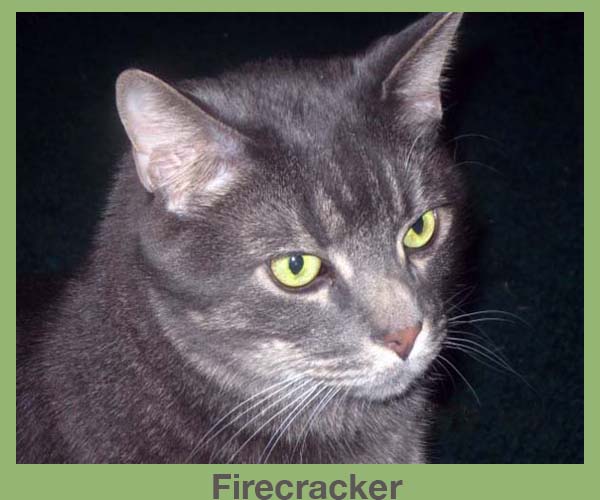 Laura's Cat Firecracker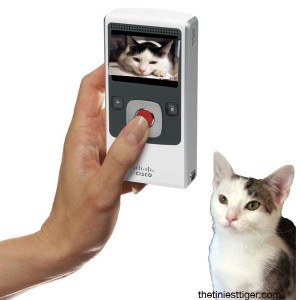 We have an extra Flip Video Camera and we though it would be nice to share. We want you to be able to video your cats in action so you can share their antics with us.  Here are  the details about the Flip Video Camera we are giving away to one member of The Tiniest Tiger community.
Finding Bigfoot
I have a guilty pleasure. When I am tired and just want to relax and not think about anything, I like to watch Finding Bigfoot on Animal Planet.   They haven't found Bigfoot yet, or even come close, but they  keep on trying.  Although the shows seem to follow a predictable pattern, I still watch because it is entertaining  hearing all the "squatch" jargon.   Even the phrase "Gone Squatchin" makes me laugh.
Conservation programs that take into consideration the well-being and interests of the people that live with the big cats have the most chance of succeeding.  In the past, there has been a  conservation versus them approach and people were even removed from their homes as protected areas were off limits to local people.  Projects that work with  local people and  give them an incentive to save the big cats have a much better chance of success.  Here are three big cat conservation projects that help humans too.
1) Jaguar Corridor Lights Up Eastern Colombia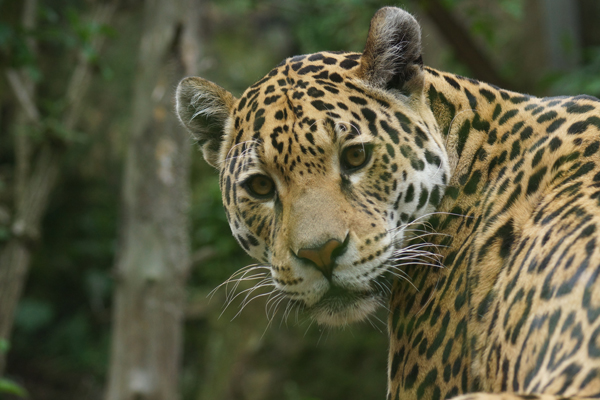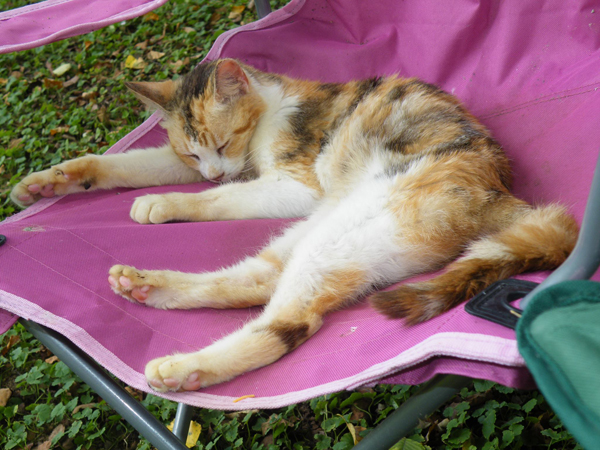 Sherree's Cat Angel
Sherree is a member of our The Tiniest Tiger community.  We wanted to share Angel's story with you.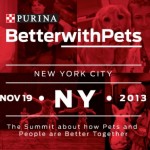 One of the speakers during Purina's Better with Pets Summit, 2013 was Dr. Robin Downing. Dr. Downing has devoted her career to studying pet pain. She discussed myths about pain and aging and what we can do to help our aging pets mature gracefully.
Dr. Downing's talk really hit home for me. I couldn't help but think about Gracey and hoping that I had done everything possible to help her remain pain free. We all have moments where we wonder if we did all we could for our loved ones.
Listen to Dr. Downing talk to us about how to prevent our pets from suffering. She reminds us that aging is inevitable, but suffering is optional.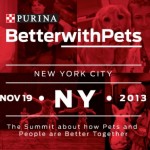 Purina brought together remarkable thinkers and doers in a TED conference format for a day to advance the way we think about pets. I am so grateful I was invited by Purina to attend the Better With Pets Summit that was held in New York City last November.  The day was filled with amazing speakers and the experience was one of a kind as we all listened, learned and shared ideas on the why and how pets enrich our lives.  Typically at the end of an intense day of meetings one might feel spent, but after this day of amazing speakers we felt energized knowing how much progress is being made in improving the lives of people and their pets.
One of the  speakers was Simon Tofield, the creator of Simon's Cat.  Simon's Cat is a favorite in our community and after having the honor of meeting Simon,  I like him even more.  I could try to explain how endearing Simon Toflield is, but I wouldn't be able to convey the warmth and joy of watching him draw along with his obvious love for the cats that share his home, but I don't need to because Purina has made the presentation videos available for you.
I think you will enjoy watching Simon's presentation as much as I did.
Now that we are a multi-cat household, it is important to make sure each cat has their own space and pathways around the house.  Annie, Eddie and Mercy all get along but they still need alone time.  The creation of routes or corridors for your cats will help them feel more at ease in the home.  If your cats are spatting  you might check to see if you can create a more cat-friendly home to ease the tension.