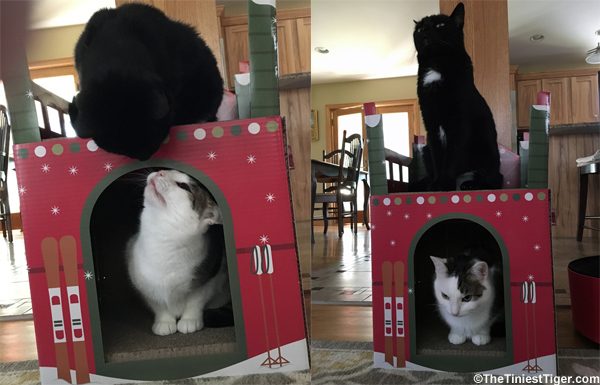 We had to replace Annie's holiday scratcher house as it was completely worn out.  The tabs were too weak to hold her snow cabin together and the scratcher was beginning to fall apart.  She loves her little house so we replaced it with another one.
In addition to a new house for Annie, we assembled a double decker ski chalet, hoping that the boys would occupy it and not hold wrestle mania in Annie's cabin.  This was a good idea in theory but we underestimated Annie's desire to claim both houses as her own. 🙂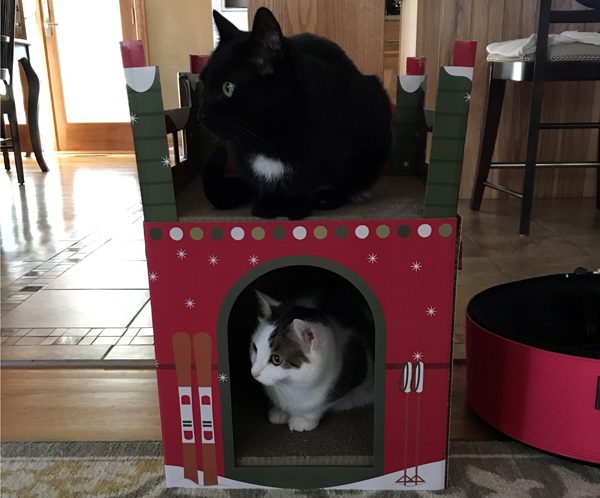 Annie wasn't sure what to think when Mercy decided the top deck of the ski chalet seemed a perfect perch for him.  He wasn't bothering Annie, but Annie might have been thinking she wasn't fond of Mercy taking the top spot.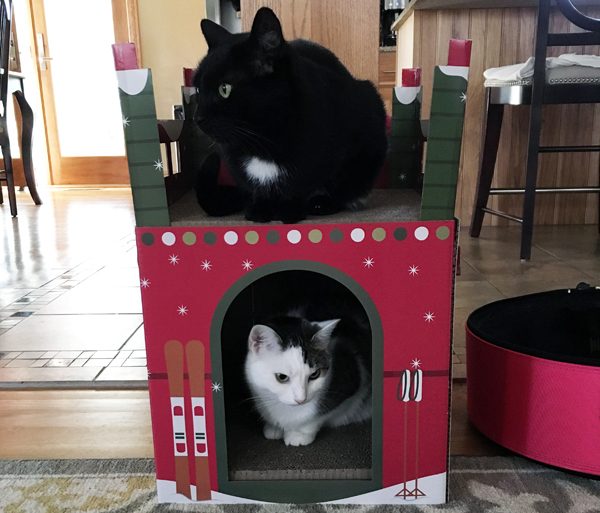 We could see  Annie  plotting an overthrow of the chalet.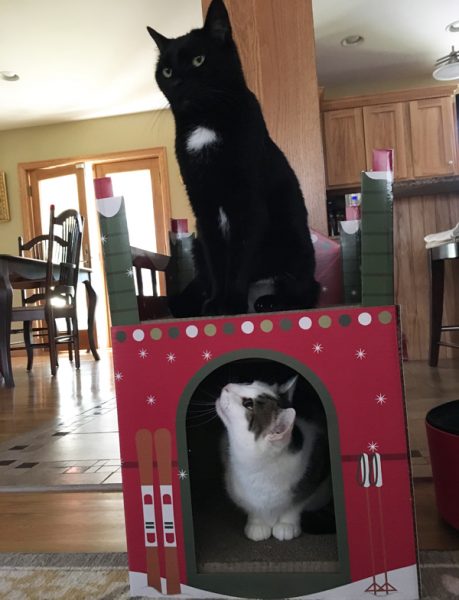 Annie thought she was going to get her way when Mercy stood and stretched but then he sat back down.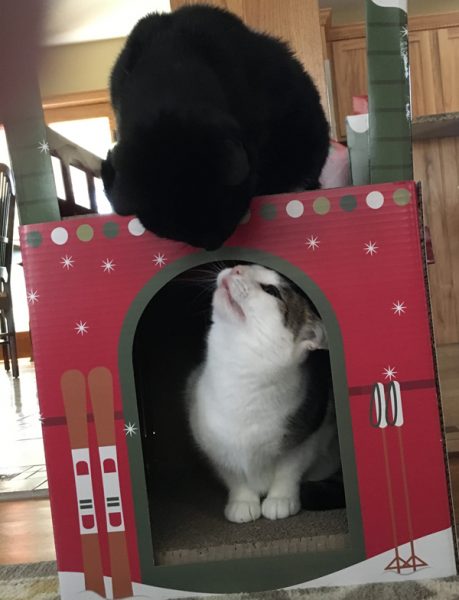 Mercy decided to check in on the occupant of the lower deck.  If Annie asked him to vacate, Mercy had other ideas.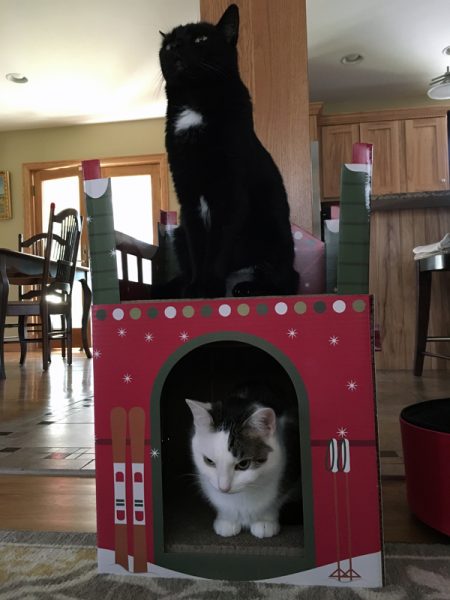 Mercy declared himself  King of the Ski Chalet leaving Annie plotting a new takeover plan.