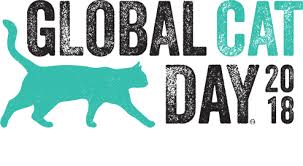 Misinformation kills millions of cats each year.  Many shelters are not the salvation we hope and imagine they are for cats.  While some have implementing new humane and non-lethal policies, others continue outdated practices that harm cats. Many leaders in animal protection with the support of elected officials, are forging a new path and demanding change.
Alley Cat Allies is the only global advocacy organization dedicated to protecting and saving all cats.  They ensure communities, shelters and veterinarians have what they need to launch programs including spay and neuter clinics and Trap-Neuter-Return.  They work with advocates, public officials, and people like us to create a world where cats are values and protected.
Thanks to your support of Triple T Studios, The Tiniest Tiger community has made a donation to Alley Cat Allies in honor of Global Cat Day 2018.  Thank you for caring about all cats big and small.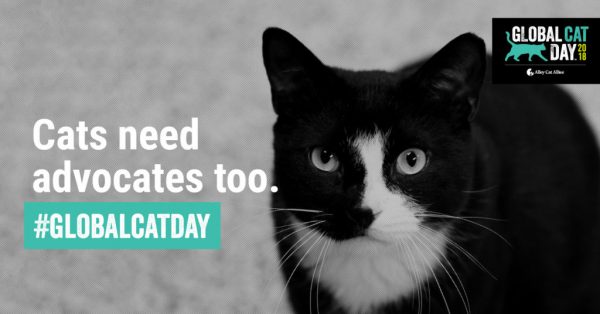 Alley Cat Allies
Since 1990, Alley Cat Allies has worked tirelessly to shift America's thinking about cats, especially feral cats.  Alley Cat Allies and cat lovers like us believe that no cat deserves to be rounded up and killed. With this conviction as a guiding principle, Alley Cat Allies is making non-lethal cat management a reality across the country and around the world.
Today is a celebration of the hard-fought progress made in bringing about new laws and programs protecting and improving cats in hundreds of communities. But the work is far from done. Dangerous, outdated ways of thinking persist. The lives of cats are at risk because many cities continue to employ cruel lethal cat management programs. These programs do not work, but year after year, they continue to receive funding, resulting in the deaths of countless cats.
This Global Cat Day,  October 16, Alley Cat Allies would like to share stories with the world about how you, and people like you, advocate for cats. They  want to hear from those who know in their hearts that all cats, and especially the most vulnerable cats, need champions. Let's share stories about compassionate people who are not afraid to roll up their sleeves and do what it takes to help cats. Alley Cat Allies wants to give the world a glimpse of what champions and trailblazers look like.   Pounce here to Share Your Story
To read heart-warming stories about cat champions pounce here: Stories