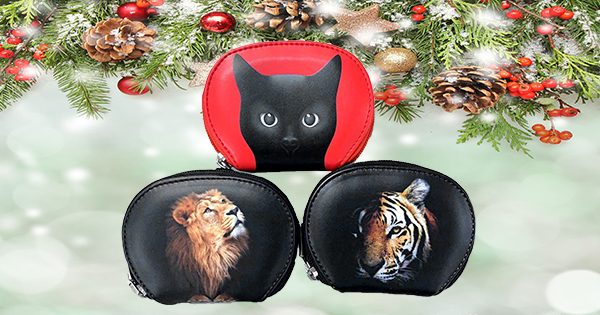 New African Lion and Tiger Coin Purses
We added the new African Lion and Tiger coin purses to our collections.  These striking images match the big cat totes in our Vanishing Species Series. These zippered small pouches are also handy for keeping your charger cords and headphones safely tucked away.  There is a fabric divider in the center of the inside of the pouch.
The coin purses measure approximately 4.5″ x 3.5″ x 1″ and are vegan friendly.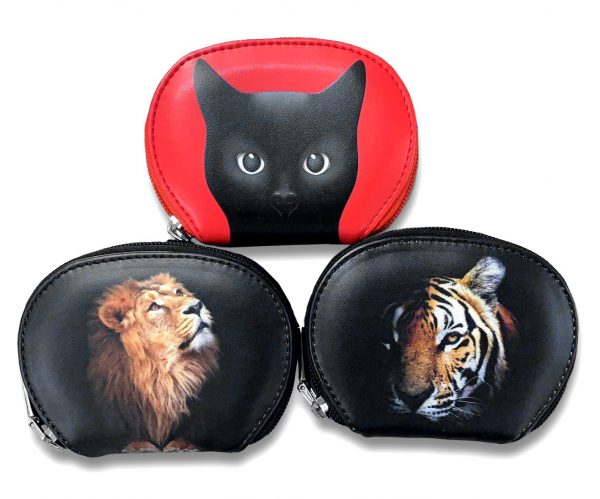 The Big and Small Cat Coin Purse Giveaway
One member of The Tiniest Tiger community will choice of African Lion, Tiger or Black Cat Coin Purse.
If you can't wait to learn more about the new cat coin purses pounce here: Cat Coin Purse
How to Enter
Enter your information in the contest widget so we know where to ship if you win.
Let us know in the comment section below: Will you choose the African Lion, Tiger or Black Cat Coin purse?
This giveaway is open to everyone! Void where prohibited.