Bad Kitty and I were told to clean up the office. I must admit  we had made quite a mess of things lately. While we were cleaning up our toys and vacuuming up my "fur tumbleweeds",  Bad Kitty put on a bandana and said, "I know how we can make some more room in our office!  We will have a Book Bonanza!"
We will have a Buy One The Tiniest Tiger Paperback
Get One The Tiniest Tiger Coloring & Activity Book FREE!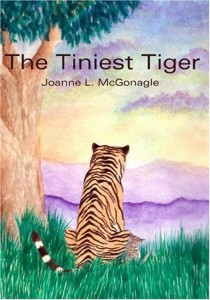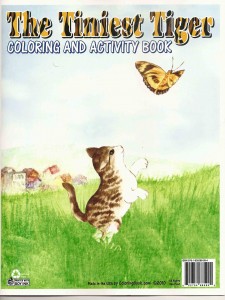 And there will be FREE SHIPPING within the contiguous United States!
I was a bit surprised because to be honest, this seemed like a plan that Lazy Leopard would come up with rather than Bad Kitty.  And I couldn't help but wonder where Bad Kitty got that blue bandana. I never see him wander very far from his corner.  This is most interesting.
I asked how long the Bad Kitty's Book Bonanza will last and he said as long as he feels like wearing the bandana or until my mom finds out.  All I can say is if you like this deal… I mean bonanza, then pounce before it is too late.
But wait there's more…. Bad Kitty will also be including a The Tiniest Tiger Key Chain*
While supplies last.  Quantities are limited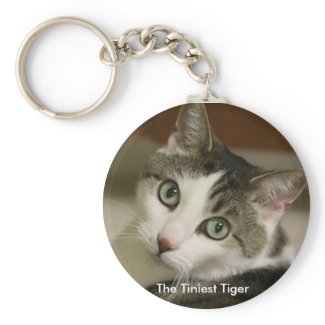 The Tiniest Tiger Keychain
by
JoanneLMcGonagle
Begin
selling my art online
at zazzle.
Pounce Now!