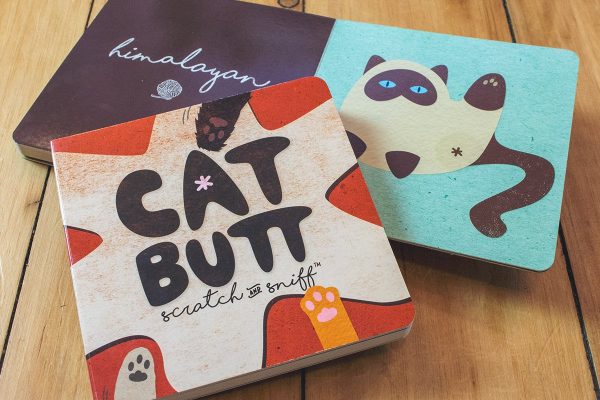 Last weekend we were at the CFA International Cat Show as a vendor, and we met the author of this fun book, Cat Butt Scratch and Sniff.  Now, I know you might be wriggling up your nose at the thought of this, but rest assured….it is not what you might think!
Authors Doug Cholewa and Scott Havice created this high quality, professionally printed 6″ x6″ board book with tear-proof scented overlays that don't smell like poo..well because that would be gross.  The book features eleven lovable illustrations and scents. Which cat butt smells like blueberries? or Maple syrup?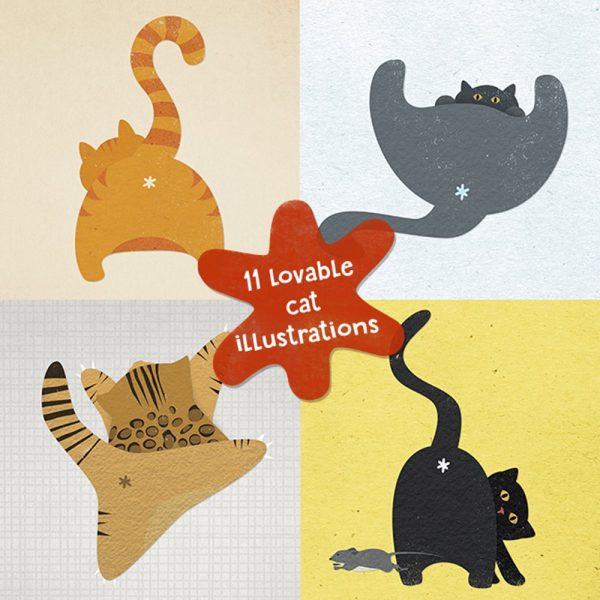 I brought a copy home for Paul and after he recoiled at the thought, (I told him it is not what you think) he soon began laughing as he scratched and sniffed his way through the book.  His favorite is the black cat.
With all the stress and sadness in today's news, we thought we would giveaway a copy of this fun book to a member of The Tiniest Tiger community.  Don't worry, your book will arrive shrink wrapped for freshness!
The Cat Butt Scratch and Sniff Book Giveaway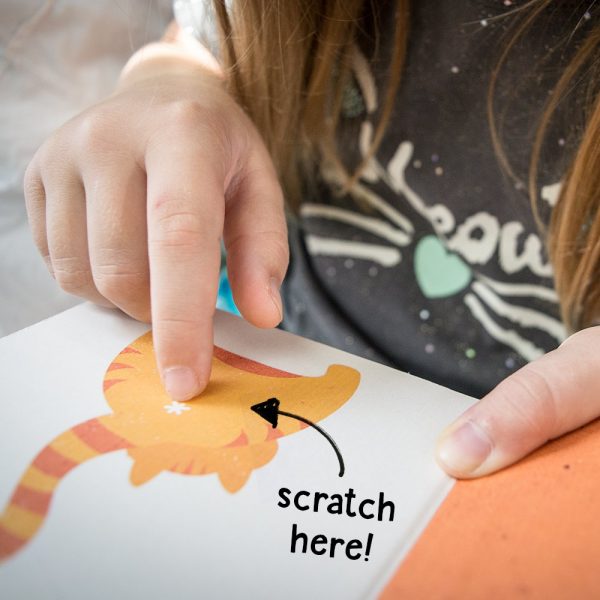 One member of The Tiniest Tiger community will win their own copy of Cat Butt Scratch and Sniff!
How to Enter
Enter your information in the contest widget so we know where to ship if you win.
Let us know in the comment section below: What color is your cat's coat?
This giveaway is open to everyone! Void where prohibited.