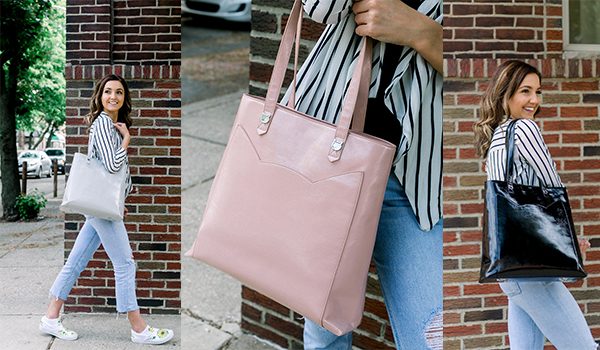 New! Cat Pocket Totes
Our new Cat Pocket Tote is made from on-trend gorgeous crinkle patent. This vegan-friendly material gives the tote a touch of shimmer and a luxurious feel. We chose three amazing colors for summer sizzle.
Blush– a pretty soft pink
Fog- a shimmering light gray
Raven– sleek and always in style black.
Ok, we admit, the Raven might have been influenced by Game of Thrones, but we think you will agree that the sleek black with a little shimmer is gorgeous.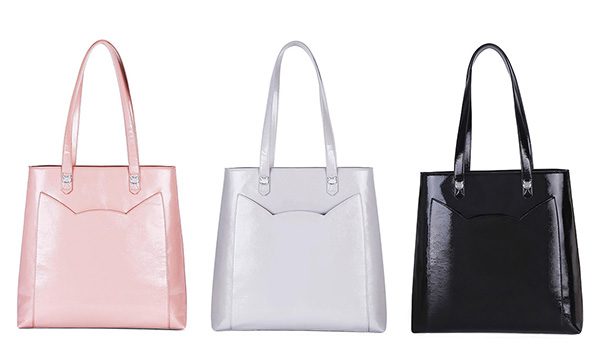 The Cat Pocket Tote is a 14″ wide at the base but tapers to 12″ at the top of the tote, is 13″ tall and 4′ depth. The double handles have an 11″ drop making it comfortable on the shoulder. There is a zippered closure on the top of the tote.14″ width at base tapering to 12″ at top of tote.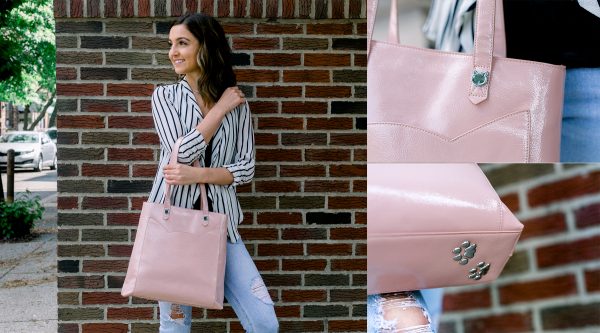 The Cat Pocket Tote features a 9 inch cat head shaped outside pocket that is deep enough to hold your phone or other items you need to be handy. We place our proprietary cat head studs at the base of the straps and our design-patented cat paws on the bottom to protect the tote.
Inside the tote you will find one 8 inch zippered inside pocket, one 8 inch wide x 5 inches deep slip pocket and two inside slip pockets on the back side of the tote.
The new Cat Pocket Totes have shipped and are on the way to us. We will be shipping all orders out by the end of May.
The Cat Pocket Tote Giveaway
One member of The Tiniest Tiger Community will receive their choice of Blush, Fog or Raven Cat Pocket Tote. If you can't wait to learn more about this new cat tote pounce here: Cat Pocket Tote
How to Enter
Enter your information in the contest widget so we know where to ship your cat tote. If you are reading this in your email, you might need to click through to enter the giveaway: Pounce here!
Let us know in the comment section below this post: What do you like most about the new Cat Pocket Tote? Will you choose Blush, Fog or Raven?