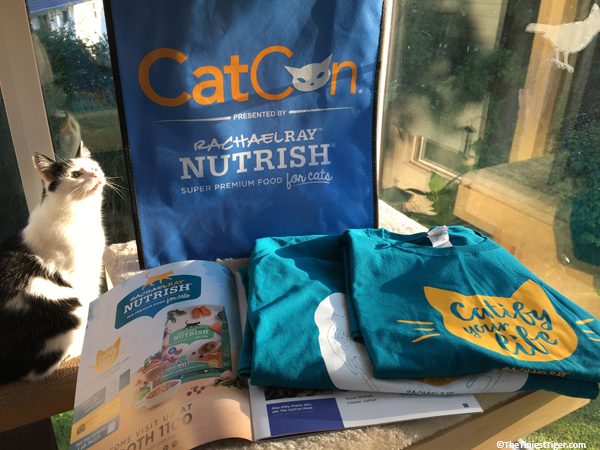 Rachael Ray Nutrish has sponsored this post, but all opinions are my own.
CatCon 2017!
The CatCon experience is hard to put into words.  The energy, the buzz from thousands of cat-loving people gathered in one location to celebrate all things cat is a true experience. This was Triple T Studios third year as a CatCon vendor and I have to say, every year just gets better!  Here you see our friend Kate from Hauspanther with her husband Mark carrying our Cat Walk Tote sneaking in a photo before the doors opened.
Nutrish Helped over 100 Cats Find Furever Homes
This year Nutrish partnered with the Pasadena Humane Society & SPCA to help cats find their Furever Homes!  New Cat Parents didn't just leave with their new family member either, because Nutrish generously gave each new pet parent a year's supply of cat food!!!
So in addition to all the fun merchandise, activities,  and meet and greets, over 100 cats found a home.  And that makes CatCon even more amazing!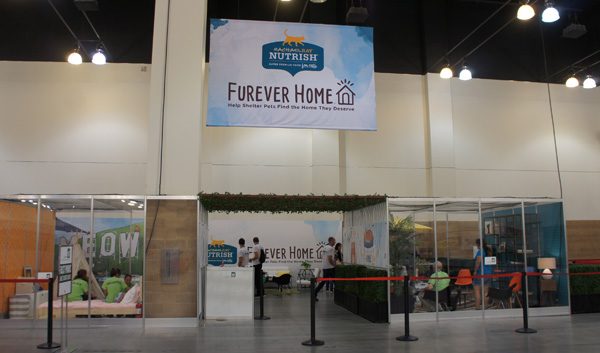 The photos I took were early in the morning before the doors opened because once the day began…we couldn't leave our booth! There were so many cat lovers that we were busy from start to finish.
Even if you didn't  make it to CatCon this year, we wanted to offer you a chance to win the CatCon Tote, program and two of the Nutrish Tee-Shirts made just for CatCon 2017.  One, Catify Your Life  and one Cats Rule Everything Around Me t-shirt.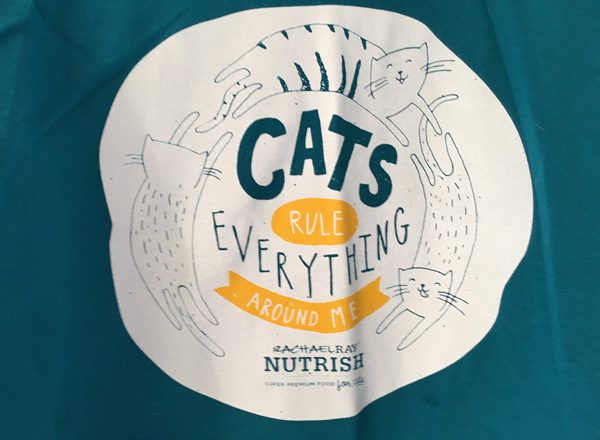 We also picked up a couple CatCon Totes and programs to share with you.
The CatCon Presented by Rachael Ray Nutrish Giveaway

Two members of The Tiniest Tiger Community will win the CatCon Tote, CatCon Program and 2 Nutrish T-Shirts!
How to Enter
Enter your information in the contest widget so we know where to ship your prize if you win. Leave a comment below this post telling us;
Why did you "Catify" your life?
Learn More about Nutrish
You can keep an eye out for special offers and giveaways by following Nutrish on social media.
Rachael's Rescue®
Rachael's Rescue® was created for all of the forgotten pets – the ones who might not have someone who loves them as much as they deserve. A portion of proceeds from each sale of Nutrish is donated to The Rachael Ray Foundation, which helps animals in need through Rachael's Rescue. Through December 2016, Rachael's Rescue has donated more than $17.5 million dollars to pet charities and other organizations that do good for animals. The funds are used for food, medical supplies, treatments, and more for animals in need. Many more animals around the country need help, and through Rachael's Rescue, together we can make a difference in the lives of many four-legged friends.