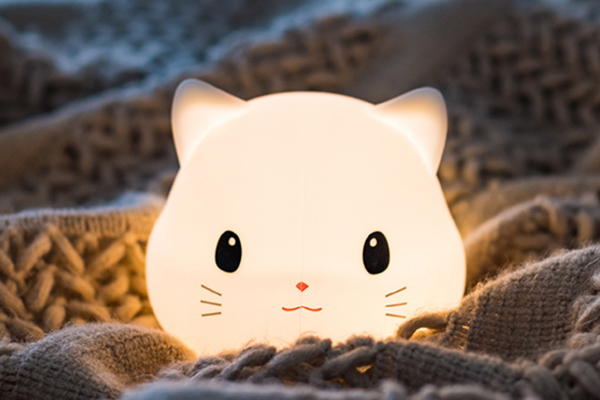 Cute Cat Night Light
When we posted the new Motion Sensor Cat Night Light Giveaway yesterday we realized we had not offered a giveaway for our newer super cute cat night light! So we thought, why not do back-to-back giveaways. Both of these lights will bring a little happy into your home.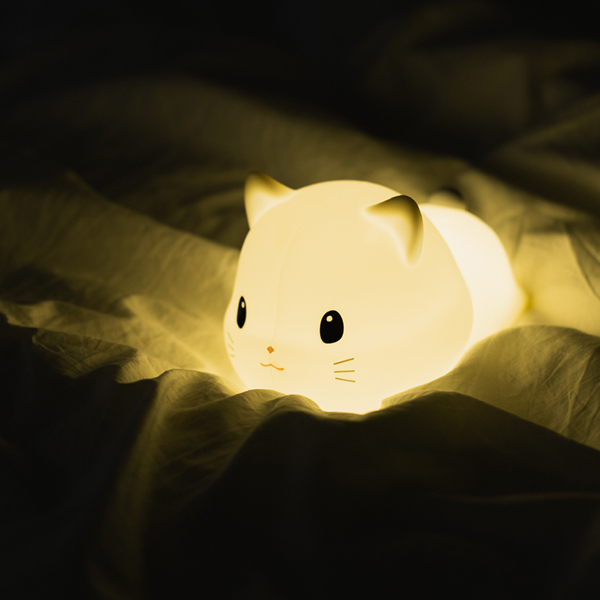 Add Warmth To Any Room
This cute light will add warmth and soft light to any room. The sweet little cat face might even make you smile and warm your heart every time you see light. This light is made from BPA-free washable silicone and has a soft pleasant hand-feel. We think the cat light makes a great gift for any cat lover.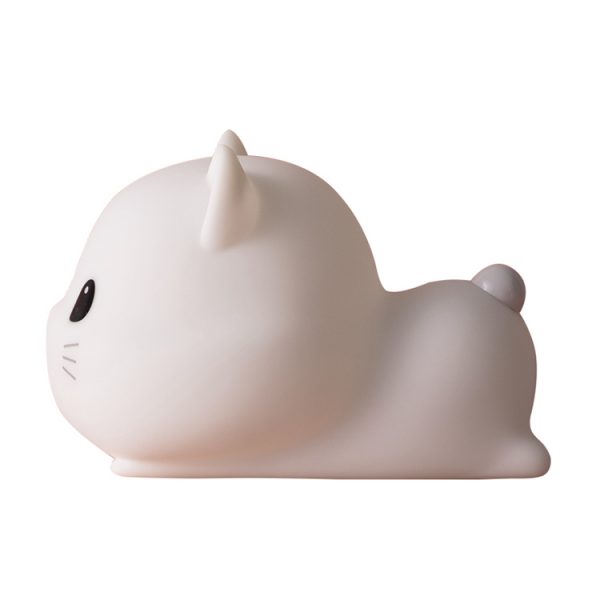 Cat Night Light Description
The light measures approximately 6 x 4 x 4 inches and no batteries are required. The light is rechargeable and the USB cable is included. The box with the light includes the light, charging cable, and an instruction card. We also send along an instruction sheet explaining how the cat night light works. Look at that tail!!!
How The Cat Night Light Works
Charge the cat night light fully. USB cable included. Charge Time about 4 hours.
Touch the cat's tail to turn on the light.  Touch again to turn off the light.
To dim the light, press and keep finger on  the tail to adjust the level of brightness.
Sleep Timer- Press the button on the bottom of the light to switch to the timer mode.  Tap once to set for 30 minutes.  Touch again for 60 minutes. Tap a third time to turn off the timer mode.
The Cute Cat Night Light Giveaway
One member of The Tiniest Tiger community will receive the super cute cat night light
HOW TO ENTER
Enter your information in the contest widget so we know where to ship your packages. If you are reading this in your email, you might need to click through to enter the giveaway. Pounce Here!
Let us know in the comment section below this post where you will place your super cute cat night light. If you can't wait, you can grab your own Cat Night Light right here!