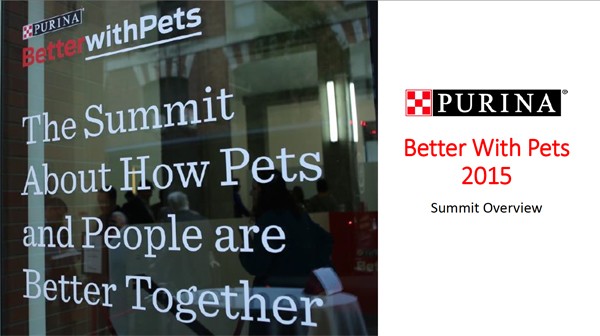 This post and my attendance at Better With Pets were  sponsored by Purina. All opinions and statements are my own. The Tiniest Tiger only shares information that we think will be of interest to you.
Early this month I had the opportunity to attend the third annual Better With Pets summit in New York City. This is one of my favorite pet related events of the year.  Purina brings together pet experts, influencers, media and even a few celebrities to discuss and learn about how our are made better with pets.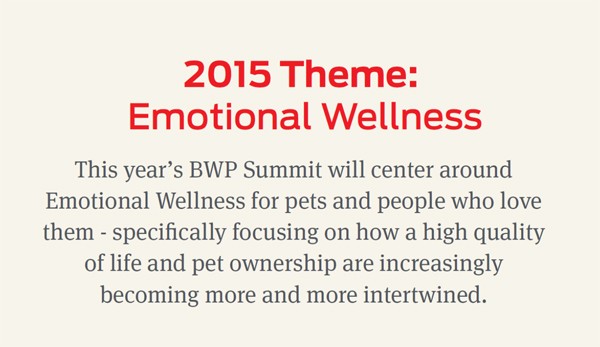 The 2015 Better With Pets summit theme was Emotional Wellness.  The summit centered around the emotional wellness for pets and the people like us who lover our pets, with a specific focus on how a high quality of life and pet ownership are increasingly becoming more and more intertwined.
The reason this is one of my favorite events of the year is because everyone in attendance loves pets and has made some part of their working life related to promoting pet companionship, health and wellness for pets and for the humans that love their pets. The energy in the venue is always positive and getting to spend a day learning about the latest research with friends and colleagues in a great location with great food…well, it doesn't get much better that that.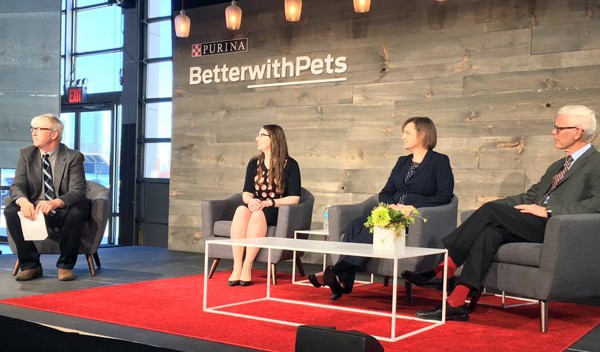 The day opened with Purina senior research nutritionist Dr. Arleigh Reynolds discussing his work in Alaska with The Frank Attla Youth Program.  This program pairs young Alaskans with the dogs that have served a vital role in Alaskan rural life throughout history.  Purina provides financial and food support to the Frank Attla Youth Program, which benefits at-risk students in Rural Alaska.
The morning continued on with 3 Panel Discussions.  Are Millenials Changing Our Relationship with Cats was moderated by Hal Herzog, a Psychologist and Antrhozoologist and featured  Dr. Sandra Lyn, Purina behaviorist, Christina Ha, the founder of Meow Parlour, the first permanent cat cafe in New York City and Mikel Delgado, a PhD candidate and certified cat behaviorist.
Stress, Our Pets, and Us was moderated by Dr. Mary Becker, America's Veterinarian and featured Purina Senior Scientist Ragen McGowan, PhD., Heather Lewis of Animal Arts and Dr. Tony Buffington, Cat Stress Expert and Veterinarian. I was thrilled to meet Dr. Buffington from the Ohio State University's Indoor Cat Initiative.  He has authored and co-authored many of the research papers that help us all learn more about how to improve the lives of our cats.
Raising Pets and Kids was moderated by Zara Boland, Purina Veterinarian, Spokesperson and featured Jayne Vitale, Mutt-i-Grees Child Development Coordinator, Sasha Becker, Instagram Influencer, Ilana Reisner, Veterinarian and Behaviorist and Charley Bednarsh, Director of Children's Services Courtroom Dog Handler.
We broke for lunch and enjoyed a delicious meal and had a great time catching up with friends and meeting new pet lovers alike.
The afternoon was filled with informal self-guided experiential learning and interactions with Purina experts.  I will share more about the Better With Pets Summit afternoon in my next update.