The Cat Tail Ring
Does your cat have you wrapped around their tail?  I am pretty sure Annie, Eddie and Mercy have us wrapped around their tails. This Cat Tail Ring reminded me of the bond we all have with our cats.  This ring made of 925 sterling silver featuring two cat ears at the top of the front of the ring with a long tail that wraps around your finger is one of our most popular jewelry items.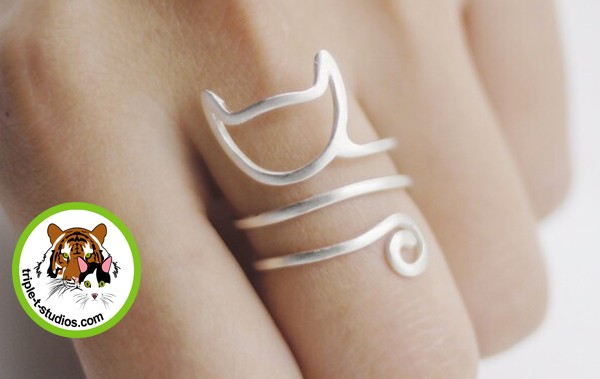 Even though this ring can be gently adjusted to fit your finger, many of you told us that the size 7 starting point was just a bit too small. And, many of you asked us where is the gold?  You asked and we listened.
The Cat Tail Ring is Now Available in Gold Too!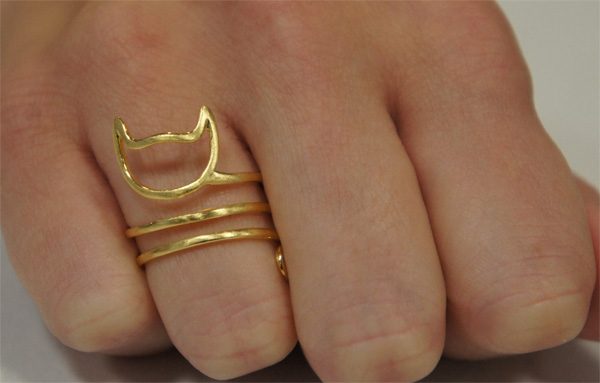 The 14k gold plated Cat Tail Ring is now in stock and available to ship! The gold ring is set at a size 8 starting point so it can be gently adjusted bigger or smaller to fit your finger.  We also made the Sterling Silver Cat Tail Ring available in the size 8 starting point if you are more of a silver lover.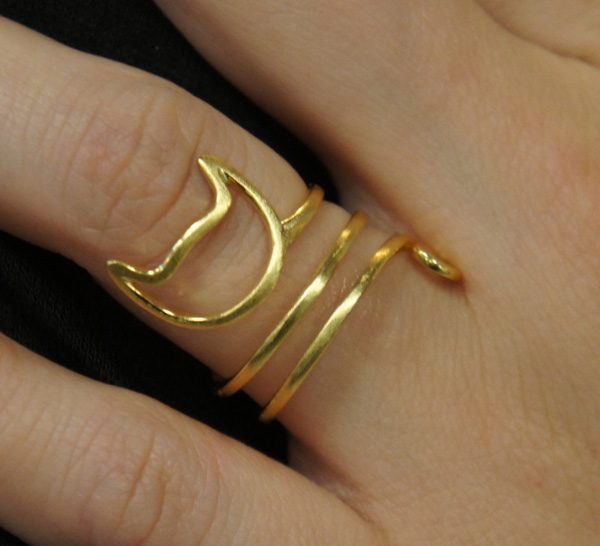 You can see in the photo that the ring can be gently adjusted around the finger. We fell in love with this ring and thought you might like it too!
The Gold Cat Tail Ring Giveaway
A Member of The Tiniest Tiger Community will win a Gold Cat Tail Ring from Triple T Studios.   You can find more information about the Cat Tail Rings here: Fashion With a Passion™
How to Enter
Enter your information in the contest widget so we know where to ship your prize if you win. Leave a comment below this post telling us;  Who has you wrapped around their tail?   And are you a gold or silver girl?
This giveaway is open to everyone.