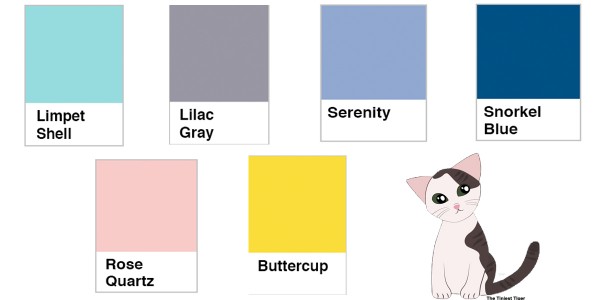 New Handbag in Development
We've been busy planning  new  handbags and accessories for 2016.   The new design coming is so exciting we can hardly contain ourselves!  We aren't quite ready to introduce the new handbag yet,  because we need your help  choosing the color!  We started with the 10 colors in the Pantone Fashion Color Report Spring 2016 collection.  With your help we have narrowed the colors down to the top 5…well 6 because there was a tie between Rose Quartz and Buttercup for 5th place.
We wanted to narrow down to the top 4 colors but the results were so close we thought we would survey again with the final 5-6.
The Pantone® Fashion Color Report Spring 2016
"Colors this season transport us to a happier, sunnier place where we feel free to express a wittier version of our real selves," said Leatrice Eiseman, executive director of the Pantone Color Institute. "With our culture still surrounded by so much uncertainty, we are continuing to yearn for those softer shades that offer a sense of calm and relaxation."
This is part two of the handbag color survey. 
Pick Your Favorite Spring 2016 Color
In the form below, choose your favorite color from the six colors in the Pantone Fashion Color Report.
In appreciation for your feedback, we will be giving away a new handbag to a survey participant.  If you would like to be entered in the giveaway for the new handbag, enter your email in the form. We do not share your email and it will not be used outside of Triple T Studios.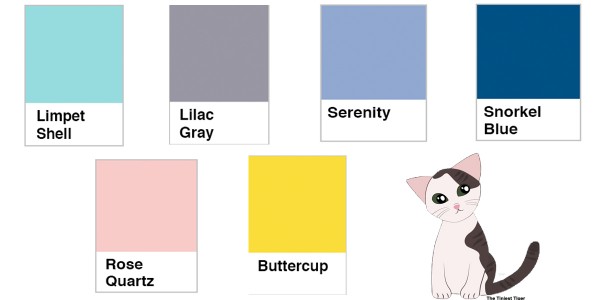 Please note that the check box is located above the color name!
[contact-form][contact-field label='First Name' type='name' required='1'/][contact-field label='Last Name' type='name' required='1'/][contact-field label='Enter My Email in Summer Handbag Giveaway' type='email'/][contact-field label='Which Color Do You Like Best?' type='radio' required='1′ options='Limpet Shell,Lilac Gray,Serenity,Snorkel Blue,Pink Quartz,Buttercup'/][/contact-form]
 Thank you!
New Feature Coming for Triple T Studios Handbags
We are super excited to have developed a new signature element that will make its debut on this new handbag. This design feature will be unique to Triple T Studios and we think you will love it as much as we do.
Thank you for your support of Triple T Studios and for caring about all cats big and small.