Help Celebrate International Cheetah Day with Us
Today is International Cheetah Day!  Here are a few things you can do to celebrate the day!
Wish everyone you meet a "Happy International Cheetah Day!"
Download the Conservation Passport.  When you finish the activities print out your own Certificate of Cheetah Achievement
Join the conversation on Twitter by using hashtags #Loud4Cheetahs, #SaveTheCheetah, & #IntlCheetahDay. Use our Tweet Sheet to send tweets simply and easily. Just log in to your Twitter account and then open the Tweet Sheet. Click the TWEET button to instantly post to your Twitter page.
Share a cheetah image on your social media profile for the day, week or month.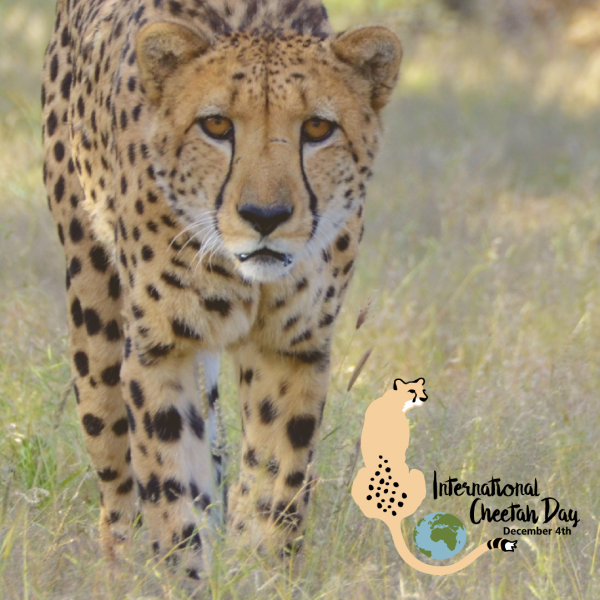 Visit the places where cheetahs live. Visit a zoo on December 4th or make a plan to visit Africa (many conservation organizations gladly accept volunteers and interns). There are conservation organizations working in research facilities, around the world and in the field, to help save the cheetah. They need YOUR help, so please consider making a donation to one of the organizations that is making a difference TODAY!
Thanks to your support of Triple T Studios, The Tiniest Tiger community has renewed our sponsorship of a Guarding Dog to help save the cheetah!
International Cheetah Day History
December 4 is the birthday of Khayam, a cheetah Dr. Laurie Marker founder of the Cheetah Conservation Fund, raised from a cub at  Wildlife Safari in Oregon. Khayam was trained for the first research project in rewilding and the reason for her first trip to Namibia in 1977.
Dr. Marker took Khayam to Africa to see if she  could be taught to hunt in the wild. During her stay in Namibia, Dr. Marker learned about how cheetahs were being exterminated by Namibian farmers who viewed them as vermin and she decided to do something about it.  Dr. Marker became the cheetah's champion because of Khayam and chose her birthday as a date to promote cheetah conservation in honor of her memory.
 About Cheetah Conservation Fund (CCF)
Cheetah Conservation Fund (CCF) is the world's leading organization dedication to saving the cheetah in the wild. CCF's conservation programming is based on scientific research. They maintain a research program on the biology, ecology and genetics of cheetahs that publishes papers in peer-reviewed journals annually.  CCF operates the only fully-equipped genetics lab at an in-situ conservation facility in Africa.
With research as the foundation, CCF has a set of integrated programs that address the threats to the cheetah and its entire ecosystem, including human populations.  CCF's guiding principle is that one must secure the future of the communities that live alongside the cheetah to secure a future for the cheetah.  We must help people help cheetahs.
 The Big Cat Tote -Vanishing Species Series To Giveaway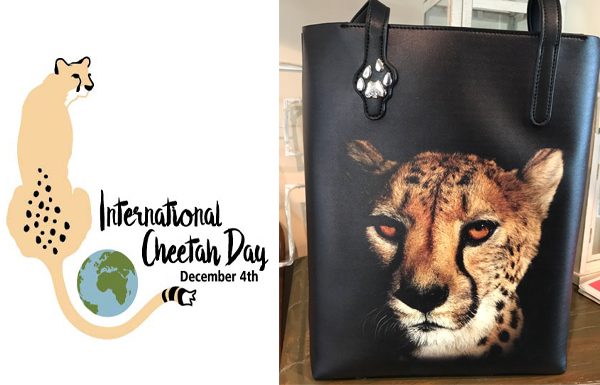 One member of The Tiniest Tiger community will receive choice of Cheetah, African lion, Tiger or Black Leopard Big Cat Tote from Triple T Studios.
If you can't wait, you can learn more about Triple T Studios here: Fashion With a Passion®
How to Enter
Enter your information in the contest widget so we know where to ship your prize if you win.
Pounce here: Big Cat Totes
Then let us know in the comment section below: Will you choose the Cheetah, African lion, Tiger or Black Leopard Tote?
This giveaway is open to everyone! Void where prohibited.