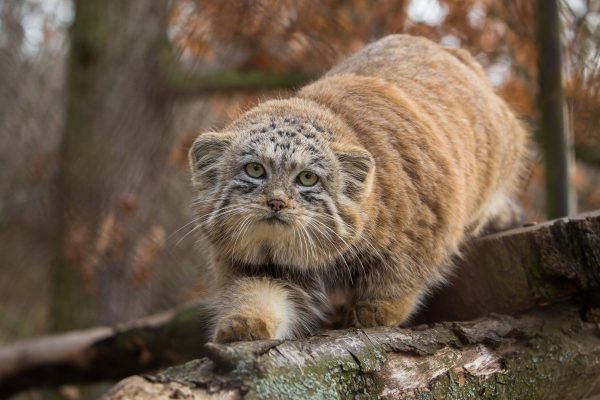 Happy International Pallas's Cat Day
International Pallas's Cat Day is today! Did you know that out of the 41 cat species, 34 are "small cats" many of which are threatened and lacking in knowledge and conservation action? The Pallas's Cat is one of these small cats.
where do pallas's cats live
Pallas's Cats primarily live in the grassland and shrub-land steppe throughout central Asia, but are found as far west as Western Iran and previously was known to inhabit Armenia and Azerbaijan.  The core populations of Pallas's Cat  exist in Mongolia and China. These cats prefer the cold and arid environments of rocky steppes and grasslands and can live in elevations of 5,050 meters on the Tibetan Plateau.
one of the world's most secretive cats
This secretive cat is rarely seen so getting an estimate on population is difficult.  With the addition of camera traps, images of the fluffy cat with the expressive face are popping up more frequently.  Also known as Manul cats, a name of Mongolian origin, this wild cat is about the same size as our domestic cats, even though they appear much bigger.  The Pallas's Cat has an amazing 9,000 hairs per square centimeter. The hair can be up to 7 centimeters in length, making their fur longer and denser than any other cat!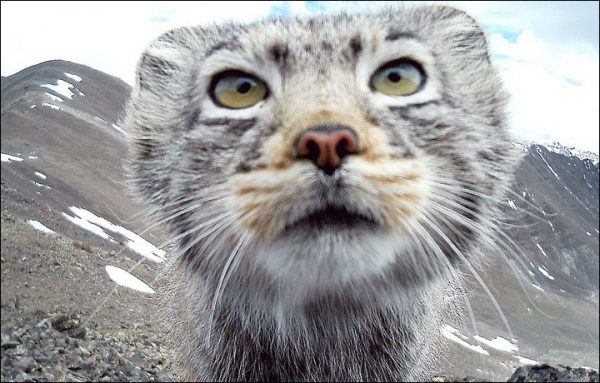 How Many Pallas's Cats are there in the world
There are an estimated 15,000 cats in the wild. Keep in mind the cat's elusive nature make their populations hard to verify. Their habitats are increasingly fragmented, isolating the Pallas's cat populations.
The reclusive behavior and rarity of the species previously prevented conservation action being implemented.  The threats to Pallas's Cat are habitat degradation and fragmentation. The degradation is occurring due to increased human population and the expansion of animal husbandry across the species range.  Over-hunting and poisoning of the Pallas's Cat prey base is another serious threat.
Pallas's Cat Gets Global Conservation Attention
To improve the understanding and global conservation efforts the Pallas's Cat International Conservation Alliance was form in 2016 through a collaboration between the Royal Zoological Society of Scotland, Nordens Ark Zoo of Sweden and the Snow Leopard Trust with funding and support by Foundation Segre. This is an ambitious project working with range country field researchers, the Pallas's cat working group (PCWG), conservation organisations, zoological collections and conservation specialists.
OBJECTIVE OF PICA
The objectives of PICA are:
PALLAS'S CAT DISTRIBUTION AND SURVEY TECHNIQUES
BASIC ECOLOGY
AWARENESS AND COMMUNICATION
DEVELOPMENT OF CONSERVATION ACTION PLAN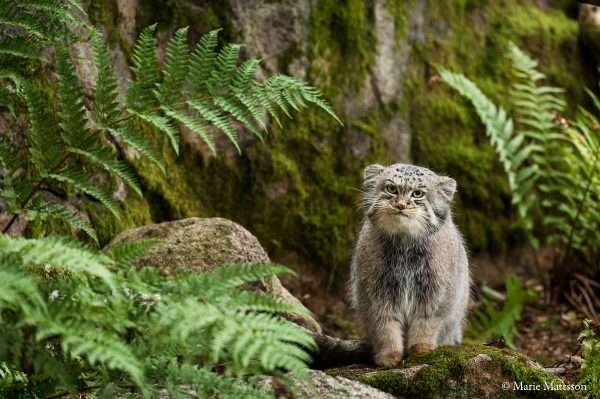 Education and awareness are crucial to conservation
If people do not know about Pallas's cats, then it is nearly impossible to earn support or interest in conservation projects no matter how passionate you feel about them. This is critically important in range countries where local people's' activities can have both negative and positive impacts on the cats you are trying to save.
Pallas's Cat International Conservation Alliance (PICA) focuses on ensuring a varied education and awareness campaign. PICA concentrates on the cats' range countries, but develops standardised education materials, translated into multiple languages, for use across countries but also in Zoological collections around the globe to increase awareness of Pallas's cats.
International Pallas's Cat Day on Facebook
Today you can follow updates on facebook posted by the International Pallas's Cat Day page.
Here is a fun video to share with your friends to help bring awareness to this amazing cat. Use #internationalpallascatday and/or #pallascatday
Thank you for caring for all cats big and small!