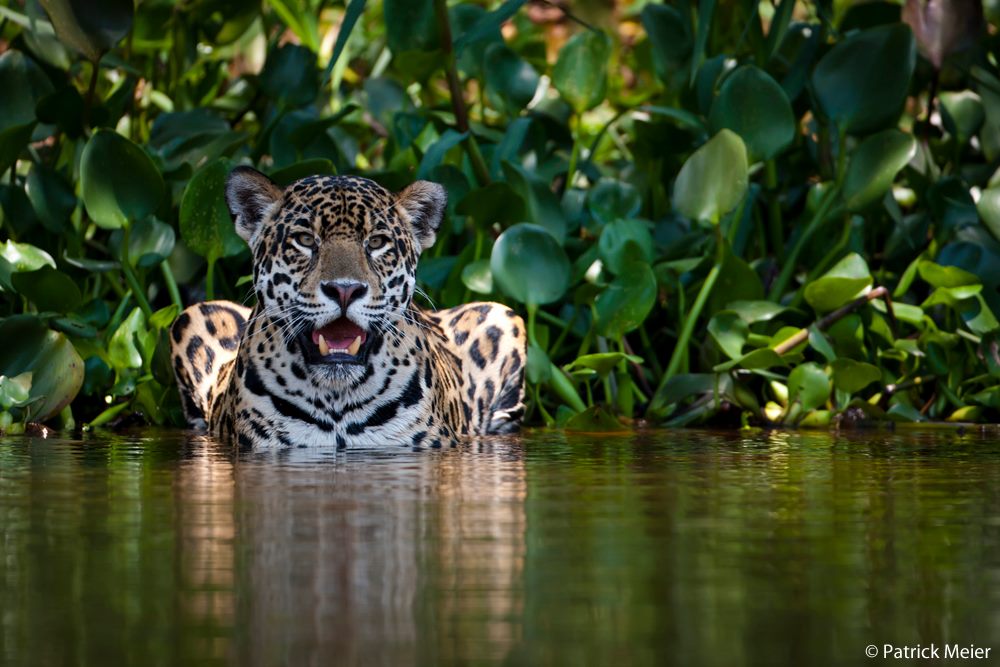 jaguar returns to the wild
Ousado, the jaguar, returns to the wild. This year, the Pantanal, the world's largest wetland region, spanning across Brazil, Paraguay, and Bolivia, experienced devastating fires. Widespread drought contributed to the raging fires, turning tightly packed peat soil into fuel. An estimated 10.1 million acres of the Pantanal burned according to data collected by the Federal University of Rio de Janeiro's Laboratory for Environmental Satellite Applications.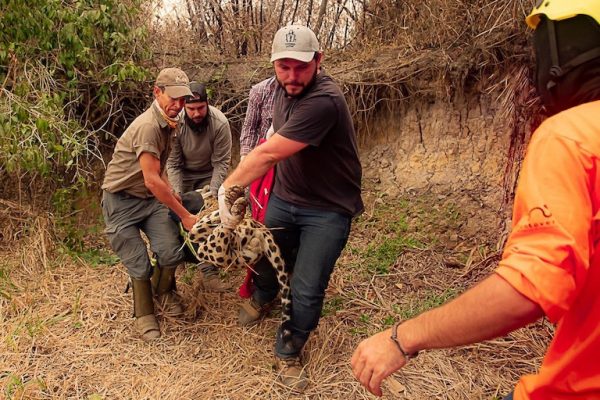 The devastating fires took a toll on wildlife, including jaguars. In September, Panthera estimated about 600 jaguars out of a population of about 2,000 individuals were caught up in the fires with many animals either injured or killed. A few jaguars were rescued, including 3-year old Ousado. Picked up on September 11, the big cat was taken to the veterinary hospital of the Federal University of Mato Grosso for initial treatment and then transferred to No Extinction (NEX), a nonprofit scientific breeding center and medical clinic for wild cats. The cat had extensive burns on his paws, was dehydrated and not eating. With antibiotics and treatment for his paws, Ousado was able to heal and ready to be released back into the wild in just a little over a month.
ousado released back to the wild
In late October, team members from Panthera, NEX and other organizations transported Ousado, fitted with a radio collar, back to the place where he was rescued. When the team opened the metal transport box, the big cat stepped out, scanned the area, sniffed the air and slipped away into the trees to cheers from his rescue team.
"There was no more fire in the region,. The rains have already started. It was a victory" said Fernando Tortato, a jaguar program conservation scientist for Panthera. It represented a new beginning for him and symbolically for the Pantanal. His release coincided with the week that had the first rains. This all brings hope for the recovery of the Pantanal."
Howard Quigley, conservation science executive director for Panthera and member of the IUCN Cat Specialist Group, said, " Jaguar survival is strongly tied to two things: the security of the core populations … and the movement of jaguars through the land between the cores, or corridors, the overall combination of which is the Jaguar Corridor," Quigley added. "Looking just at the Pantanal, these fires certainly don't aid in the security of the Pantanal jaguar population."