This post is sponsored by Hill's. I am being compensated for helping spread the word about Hill's® Food, Shelter, & Love Program, but The Tiniest Tiger only shares information we feel is relevant to our readers. Hill's Pet Nutrition, Inc. is not responsible for the content of this article.
Kitten Season is Coming!
March is the start of Kitten Season.  This means that shelters will be overloaded with kittens along with juvenile and adult cats and in need of more help.  Almost two years ago we  were lucky enough to find Annie and Eddie at the Grayson County Humane Society.  They were passed the young kitten stage and about three to four months old when we adopted them.  So many juvenile and older cats are looked over because so many people want to adopt a kitten.
This is one of the first photos we took of our little family members when they first came to share our lives.   They have brought so much joy into our lives.  If you are looking to adopt soon, try not to overlook the kittens that are a few months old or the older cats that are in the shelter.  They are full of love too and ready purr their way into your heart.
The Hill's® Food Shelter & Love™ Program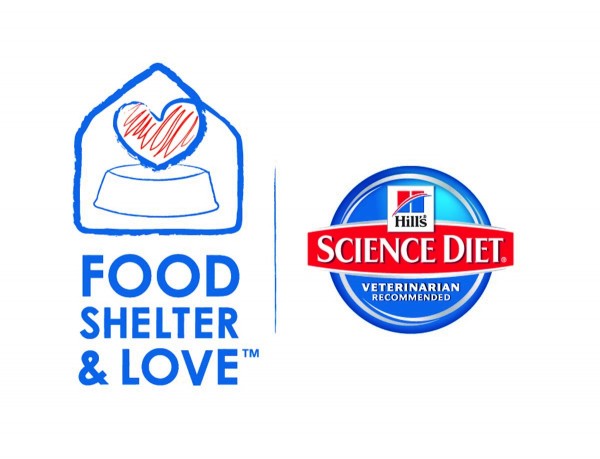 The Hill's Food, Shelter & Love™ program donates food to shelters across the country 365 days a year. Their passion to help provide proper nutrition that will in turn help more cats find their way into a loving family's home. This programs is an example of how the company lives out their mission statement based on the following four pillars.
Volunteer:  Encouraging loving individuals to support their local shelters by caring for and spending time with local shelter pets.
Donate:  Whether it's cash or pet toys, local shelters can always use donations. We can help get donors connected directly to your organization.
Choose:  Helping pet parents everywhere learn more about our shelter program and find out how choosing Science Diet® for their own pets can help thousands of shelter pets around the country.
Adopt: The ultimate goal of the program is to bring some love home.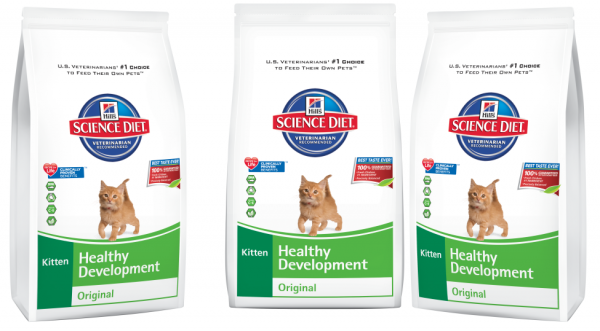 Kitten Season Means Greater Need for Proper Nutrition
Kitten season means  a greater need for proper nutrition for growing cats at the shelters.  Hill's Science Diet Kitten Healthy Development Original cat food provides perfectly balanced, easy-to-digest nutrition for growing kittens.  The Hill's Food, Shelter & Love program has donated over $240 million worth of food to nearly 1,000 shelters helping over 6 million pets find their forever homes.    Every time you choose Hill's Science Diet for your own pets, you too are helping continue their mission of supporting shelter pets when they need it most.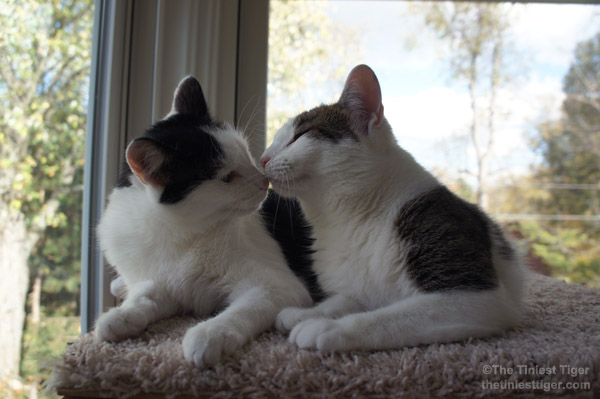 Here is Annie and Eddie today.  Still best friends, still loving each other and us.  We are so grateful for the shelters,  the volunteers and programs like Hill's Food, Shelter and Love that work to help save lives and find loving homes for so many cats every day of every year.