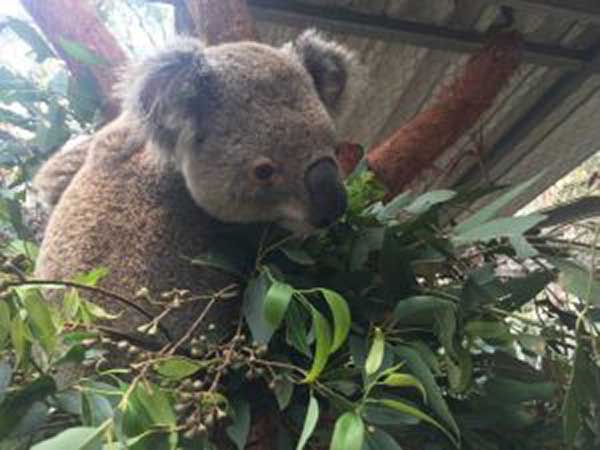 Wild Bush Fires In Prime Koala Habitat
Wild bush fires have razed Australia's east coast. Two-thirds of the burned out area was prime koala habitat. Conservationists fear an estimated 350 individuals, half of this koala population perished.
This is a heavy blow to the future of koalas. Not only in the sheer number of individuals feared dead but because this koala colony is healthy and genetically diverse. Koalas prefer the coastal forests, which are being cleared for suburban expansion. Isolated koala colonies are increasingly inbred and diseased due to fragmentation of their habitat by the clearing of land for the suburbs.
Port Macquarie Koala Hospital President Sue Ashton and her team of wildlife caregivers are searching the fire zone for survivors. The team is doing all they can to treat injuries and nurse the koala back to health.
Some of the rescued koala are doing quite well while others are in the intensive care units being fed formula and having their burns regularly dressed.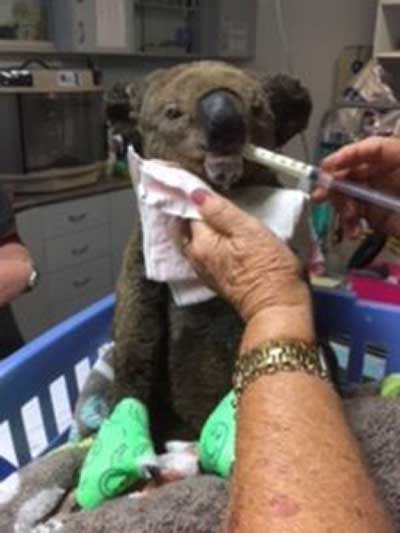 In addition to treatment for injured koala, The Koala Hospital hopes to have 30 drinking stations set up in the next few weeks.
Special Place in My Heart for Koala
I had the good fortune to visit Australia and even have dinner at Deborah Talbert, Chairman of Australian Koala Foundation. Deborah is determined to see the enactment of a Koala Protection Act and the establishment of Koala conservation zones where people live respectfully with neighbouring Koalas and other wildlife.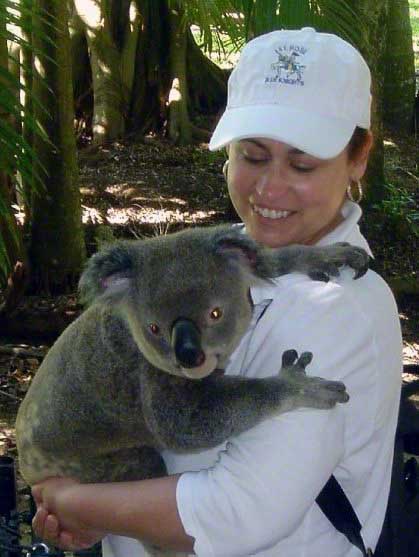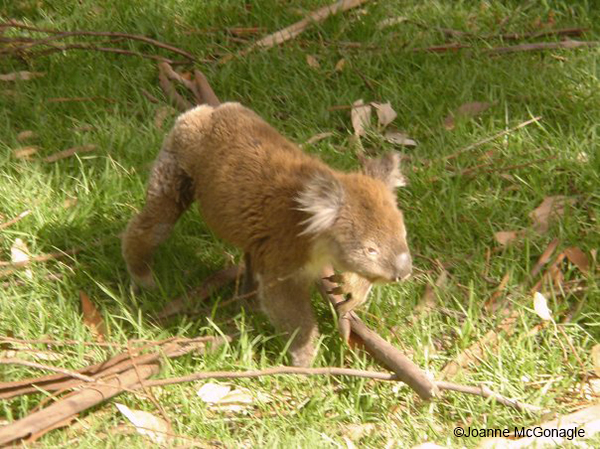 The Tiniest Tiger Helps the Koala Hospital
Thanks to your support of Triple T Studios, The Tiniest Tiger community was able to make a donation to the Koala Hospital.
While we were making the donation, we also adopted Emerald-Downs Mary. We hope you will fall in love with her too when you read her story.
Emerald Downs Mary's Story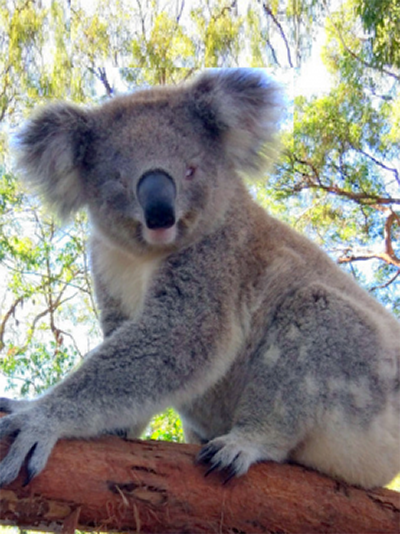 This young female came to us with a very unusual condition for a koala of her age. Her left eye had very advanced glaucoma which is a condition not unusual in koalas but not normally seen in young animals. Poor Emerald Downs Mary must have been involved in some sort of physical trauma – a fall from a tree maybe? Mary is a very gentle easy koala so the decision was made to surgically remove the remaining eye which due to the high ocular pressure would have been causing her considerable pain. As the Koala Hospital has many years' experience in dealing with blind koalas we knew that Mary would cope well with life in captivity as a koala without vision.
Thank you!
Thank you for caring for all animals big and small.