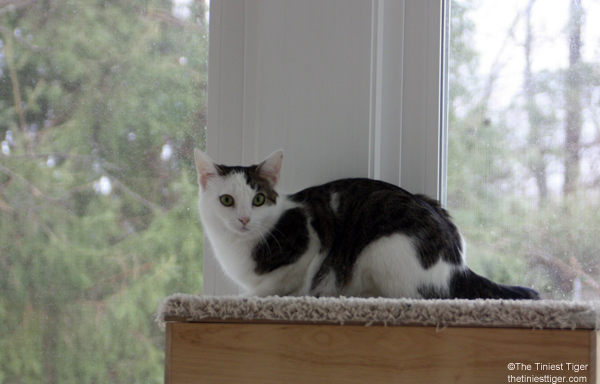 Going Green to Protect the Planet for People and Pets
Only Natural Pet was founded on the belief that a natural lifestyle contributes to longer and healthier lives for your pets. Today, Only Natural Pet is a complete line of natural pet products formulated by a holistic veterinarian to be biologically appropriate for cats and dogs. And they didn't stop there "Going Green" because Only Natural Pet  considers the environment in everything they do; from their supply chain to their work culture.
All of their packages ship with UPS carbon neutral shipping, their facility is 100% wind powered, and they  work with their vendors  ensuring  sustainable practices throughout the life of every product they sell.  Only Natural Pet's philosophy is to protect the planet for people and pets.
Protecting Wild Tigers with Forest Stewardship Council Certification
All of the paper Only Natural Pet uses is 100% recycled post-consumer content and  the company is Forest Stewardship Council certified.
A few weeks ago we talked about the importance of buying products that are Forest Stewardship Council in our post 3 Simple Things You Can Do to Help Save Wild Tigers. This certification is important because Sumatra has lost over half of its forest to the pulp and paper and palm oil industries.
The dense rain forests of this Indonesian island are the only place in the entire world where tigers, elephants, rhinos and orangutans live together. The World Wildlife Federation traced the connection between the United States and the destruction of tropical forests in Sumatra. They found that the end products from the deforestation of Sumatra were showing up in markets and homes.
Consumers are empowered to make responsible buying decisions. The easiest way to help save wild tigers is to help stop the deforestation of their habitats by looking for and buying products that are Forest Stewardship Council (FSC) certified or 100% recycled.  Only Natural Pet is FSC certified (FSC C007894).

Living a Greener Lifestyle
They also recycle everything from hard to recycle plastics to electronics, and they compost everything from coffee grounds to dog waste. Only Natural Pet  matches employee paid time off to encourage volunteer efforts.
The company is a founding members of the Pet Industry Sustainability Project, which thrives to make the planet healthier for all living beings. Only Natural Pet works closely with other industry leaders to set standards covering everything from efficient facilities to sustainable products. This company decided that Going Green was the way to go and they are living a greener lifestyle.
Will You Pledge to Live a Greener Lifestyle Too?
Change is difficult but with the right motivation we can make little changes that make a difference. Whether you implement your own recycling program into your own home, only buy FSC certified paper products, or work towards a toxic chemical free home and yard, every thing you do makes a difference.  Will you pledge to live a greener lifestyle too?
"This post is sponsored by Only Natural Pet on behalf of the BlogPaws Blogger Network. I am being compensated for helping spread the word about Only Natural Pet, but The Tiniest Tiger only shares information we feel is relevant to our readers. Only Natural Pet is not responsible for the content of this article."