Maneki-neko is Japanese for beckoning cat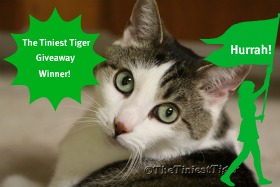 Super Hurrah to Jen, Patty and Sherrie!! Congratulations and we hope your Maneki-Neko brings you great fortune and luck.
Meneki-neko is a popular Japanese figurine of a cute cat with an upright paw believed to bring good luck to the owner. The figurine is usually made in the image of a calico Japanese Bobtail, beckoning with an upright paw and are on display in shops, retaurants, pachinko parlors, and many other businesses. Sometimes Maneki-neko figurines are electric or battery operated so that they will have a paw moving back and forth. Maneki-neko is kind of like a cougar in that it is known by many names.( cougar, puma, mountain lion). In English, Meneki-neko is called welcoming cat, lucky cat, money cat, happy cat and fortune cat.
This cute cat figurine comes is a variety of colors, styles and ornamentation but the most common colors are white, black, gold and sometimes red. It is thought that the white is for good luck, the black for good health and the gold for monetary good fortune.
Raised left paw attracts money
Meneki-neko can be seen with a right or left paw raised and sometimes, although less common both paws are raised in the air. There seems to be some discrepancy on which paw raised means what but many believe a left paw raised attracts money. This is why I chose a gold Maneki-neko with a left paw raised for our giveaway here on The Tiniest Tiger's Conservation Cub Club.
Which Maneki-neko attracted the most money?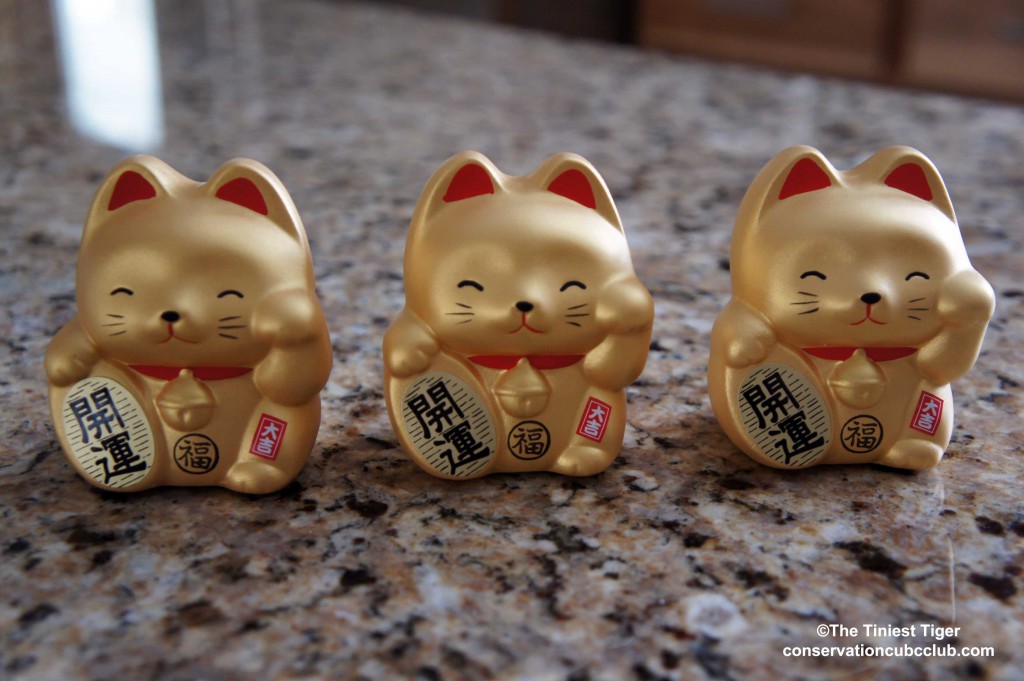 One of these super cute golden cats attracted more money than the other two. Do you know which one?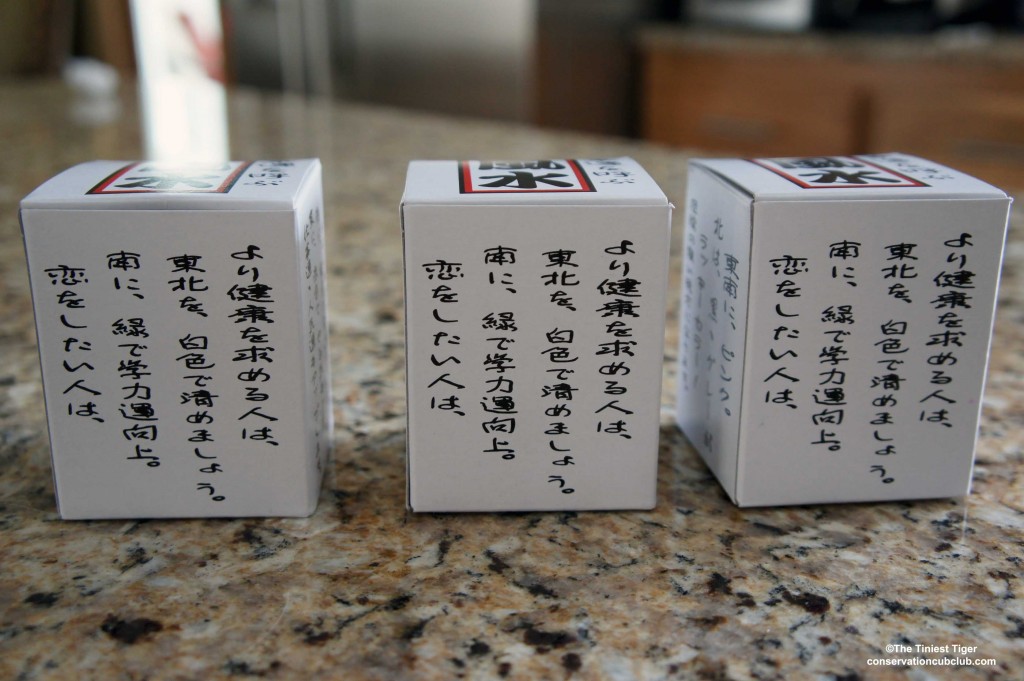 Inside each of these boxes is one of the little golden cat figurines and a bit of money. All three look the same, but one has attracted more money and might even hold coupons and/or other surprises. All three boxes look the same, but one has $50 and the other two have less. Can you tell which one is super lucky?
Enter to Win
This Contest is Now Closed. Winners will be announced soon!
Here is all you have to do
Tell me in a comment below this post which Maneki-neko you think has attracted the $50 and why. Be clever, because you never know when good fortune might rain on you.
The Rules:
Contest closes on Sunday February 10 at 5 pm Eastern!
Please one comment per person. I will enter all names in to Randomizer.com. The winner will be notified by email or through facebook depending on the contact information you provide. Make sure you are watching for an email from me. The subject line will say Meneki-neko $50 Giveaway . Void where prohibited by law.
Disclosure: The Tiniest Tiger is sponsoring this review and giveaway. No compensation was awarded for this post.