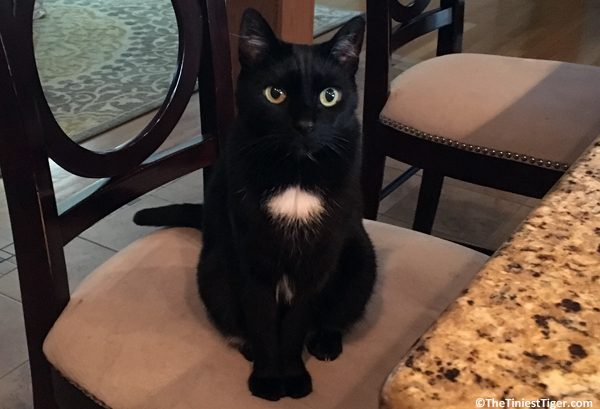 This post is sponsored by Hill's® Science Diet® and the BlogPaws® Pet Influencer Network™. I am being compensated for helping spread the word about the Adopt A Senior Pet Month and 'Mission Adoptable' Campaign, but The Tiniest Tiger only shares information we feel is relevant to our readers. Hill's Pet Nutrition, Inc. is not responsible for the content of this article.
Adopt a Senior Pet Month
November is Adopt a Senior Pet Month! Our Mercy is 11 years old and even though we rescued him from the streets as a kitten, he didn't come to live with us until he was a already a older cat.  He lived with Paul's mom and moved in with us a few years ago. Mercy was used to being an only cat and we were worried about how he would adapt to living with his younger cousins Annie and Eddie. Living with two younger cats seemed to bring out the best in Mercy.  It wasn't long until he was running and playing along with them.  Sometimes I even catch him curled up napping beside Eddie. We know that regular veterinary checkups and nutrition are key to Mercy living a long healthy, happy life.
Helping Mercy Maintain his Youthful Vitality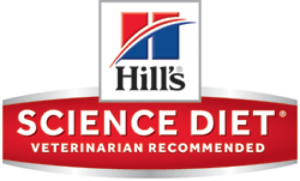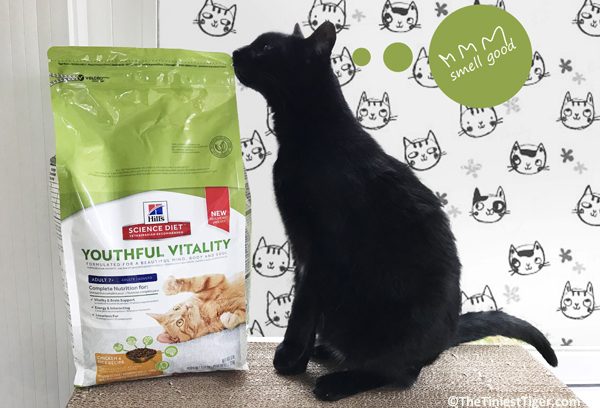 Nutritional needs change during a lifetime so older cats have different nutritional requirements than their younger cousins.  Hill's® Science Diet® Youthful Vitality has been scientifically developed for older cats' biology and can help fight the effects of aging in pets 7 years and older.
Youthful Vitality supports:
• Brain function, which is involved in supporting the desire for family interaction
• Energy and vitality to help a pet get moving and have an interest in activity and playing
• Healthy immune system
• Healthy digestive system
• Luxurious coat with increased shininess and softness
Mercy loves his food and that is important too.  We want him to be happy while getting the best nutrition for him.
Hill's Pet Nutrition and Animal Planet Launch Web Series "Mission Adoptable"
Not all Senior Cats are as fortunate as Mercy. In fact, older cats have the hardest time finding their forever homes.  Most people go to shelters looking for kittens and the older cats get passed over. Older cats have a lot of love and purrs to give and adopting a senior cat can be a rewarding as you realize you have welcomed a new best friend into your home.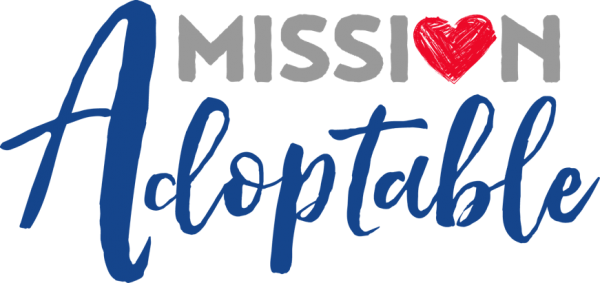 Hill's Pet Nutrition wanted to help increase older cat adoptions so they partnered with Animal Planet to launch a new exciting web series called "Mission Adoptable".  Filmed in collaboration with the SPCA of Texas in Dallas, "Mission Adoptable" focuses on the plight of older shelter pets that face a difficult time getting adopted because of changes in their appearance or behavior due to the aging process. Viewers follow the journey of each senior pet, as their lives and prospects for adoption are transformed through the power of nutrition and loving shelter care. Each episode ends in high drama, as two families wait to find out who will have the privilege of welcoming their new pet home.
Check out the heart-warming web series here: Mission Adoptable. We think you might find each episode uplifting too and maybe help spread the word that older cats make great new family members too.  If you are looking for a new family member, when you visit your local shelter consider adopting a senior pet.
Hill's Pet Nutrition
Founded more than 75 years ago with an unwavering commitment to pet nutrition, Hill's mission is to help enrich and lengthen the special relationships between people and their pets.  Hill's is dedicated to pioneering research and groundbreaking nutrition for dogs and cats based on a scientific understanding of their specific needs.  To learn more about Hill's products and their nutritional philosophy visit HillsPet.com or Hill's Pet on Facebook
This is a sponsored conversation written by me on behalf of Hill's. The opinions and text are all mine.