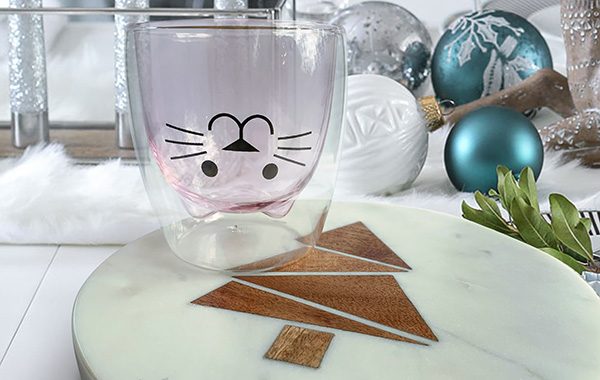 New Borosilicate Cat Glass
We wanted to add a fun new cat glass just in time for the holidays! This super cute glass might make the purrfect gift for the cat lover on your shopping list. We know this is a bit early, but we were only able to source a limited supply of the new cat glasses for the entire holiday season and they are on the way to us now.
Pink or Clear Cat Glass
The Cat Glass features an adorable cat face complete with ears inside the double-walled glass . When filled with your favorite beverage, the glass gives the illusion that the cat is floating inside the glass.
These glasses are made from heat resistant borosilicate glass in a double-walled design providing insulation to keep your hot drinks hot longer and cool drink cool longer. The double wall design keeps your hands safe and cool while holding the glass.
This Cat Glass is a higher quality glass hand-worked with care.
Pink or Clear
Borosilicate glass
6.7 oz/ 200 ml
Size: about 4″ high x 3.5″ across the top
Hand wash only
Imported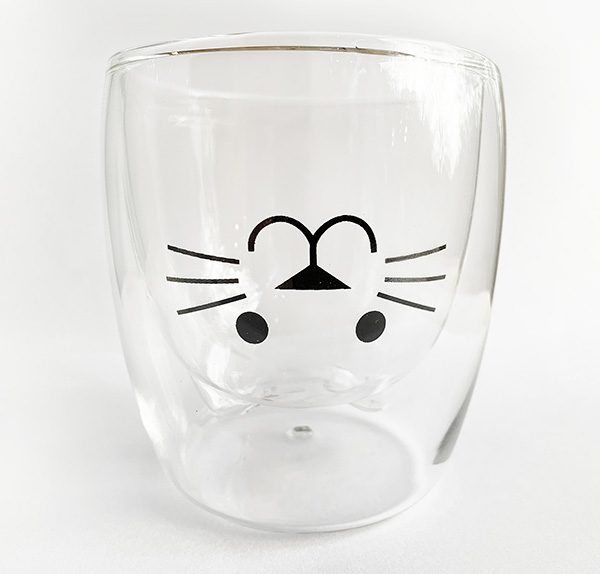 The Cat Glass Giveaway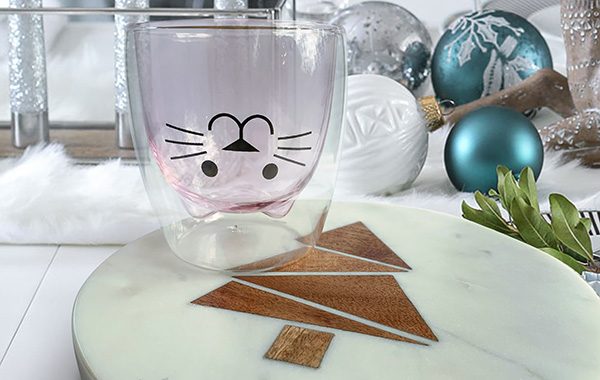 One member of The Tiniest Tiger Community will receive their choice of pink or clear cat glass! If you can't wait and want to reserve your cat glass now, pounce here: Borosilicate Cat Glass
You can save 25% too with your discount code: CatTreat
The super popular cat paw glasses will be back in stock too.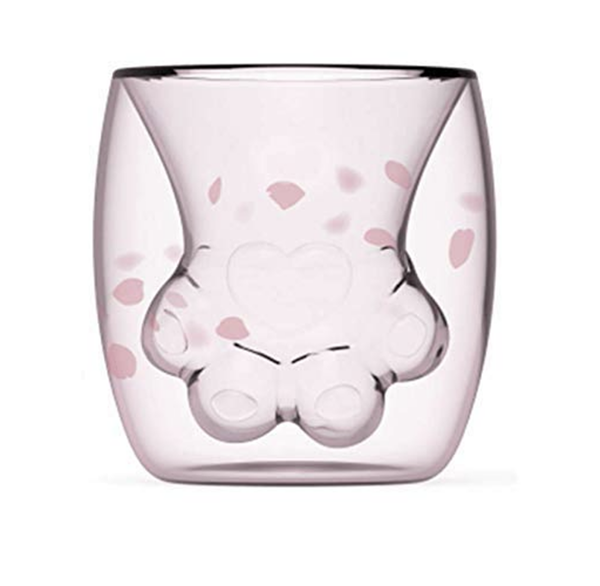 How to Enter:
Enter your information in the contest widget so we know where to ship your cat glass. If you are reading this in your email, you might need to click through to enter the giveaway. Pounce Here!
Let us know in the comment section below this post: Will you choose the pink or clear cat glass? Will you drink eggnog from your glass? ?