The New Cat Snap Cardigan
We woke up this morning to a welcome chill in the air. Super hot and humid days are not my favorite days and once the swimming pool closes for the season I am ready for cooler days.  This morning seems like a perfect morning to put on one of our new cat cardigans.
The Cat Snap Cardigan will be your go-to extra layer of cozy warmth and comfort when there is a chill in the air. This cardigan is made in the classic style but  updated with 9 of our signature  cat head snaps adding feline finesse® to a classic style.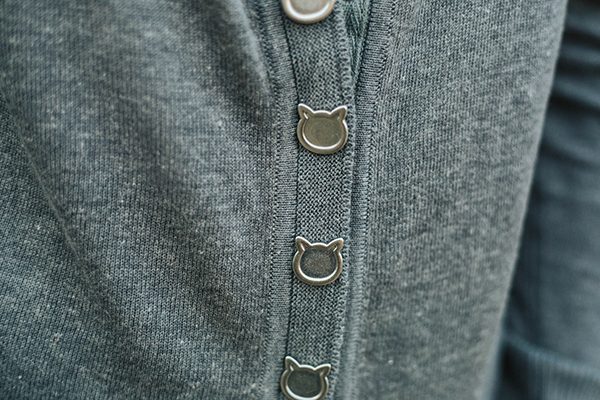 The cat snap cardigan comes in three colors: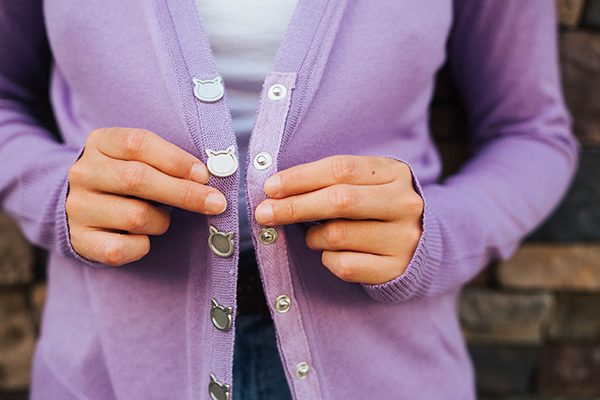 The Cat Snap Cardigan features:
9 Cat Head Shaped Snaps  ( See what we did there? )
Soft knit with a bit of stretch.
Ribbed sleeve cuff
Acrylic 55%/ Cotton 45%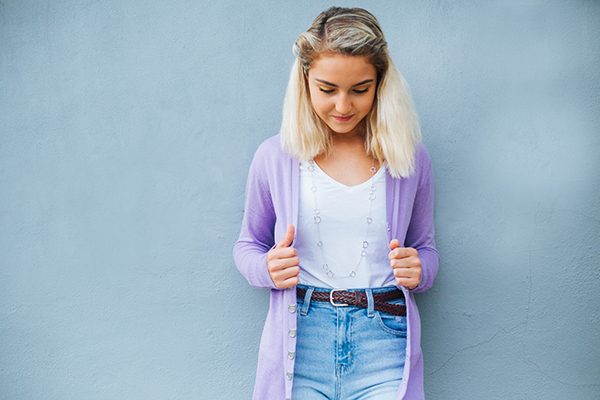 Our model is wearing the Cat Station Necklace with the Violet Cat Snap Cardigan (S).
The Cat Snap Cardigan Giveaway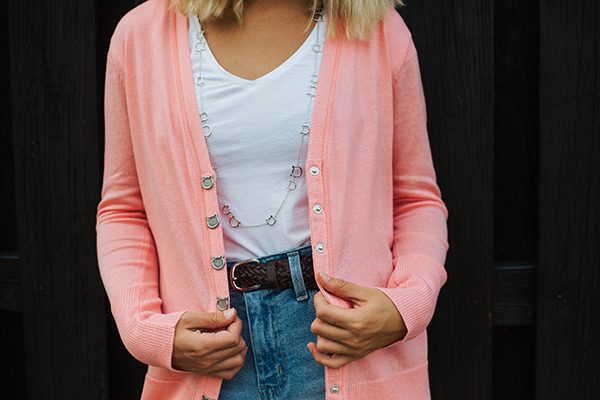 One member of The Tiniest Tiger community will receive your choice of color and size (XS-4XL) of our new Cat Snap Cardigans.
If you can't wait to learn more about this new cat bed pounce here: Cat Snap Cardigan.
How to Enter
Enter your information in the contest widget so we know where to ship if you win.
Let us know in the comment section below: Will you choose Rose, Violet or Gray?
This giveaway is open to everyone! Void where prohibited.