Obligate Carnivore: Essential Facts for a Healthy Diet and Lifestyle
Obligate carnivores are animals that derive their primary nutritional needs from the consumption of animal-based proteins. In contrast to opportunistic carnivores or omnivores, obligate carnivores are unable to gain essential nutrients from plant-based sources, relying on a strictly carnivorous diet for their survival. This dietary requirement is a result of their specialized physiology, which has evolved to efficiently extract nutrients from animal tissues.
The physiology of obligate carnivores is characterized by adaptations that maximize the digestion and absorption of animal-derived nutrients. These adaptations include a relatively short gastrointestinal tract, specialized enzymes, and metabolic pathways that are specifically geared towards processing proteins and fats. By understanding the unique nutritional requirements and physiological attributes of these animals, researchers and conservationists can better manage their populations and ensure their continued survival in the face of environmental changes.
Key Takeaways
Obligate carnivores rely solely on animal-based proteins for their dietary needs
Their physiology, such as a short gastrointestinal tract, is adapted for efficiently processing proteins and fats
Research on obligate carnivores contributes to improved population management and conservation efforts.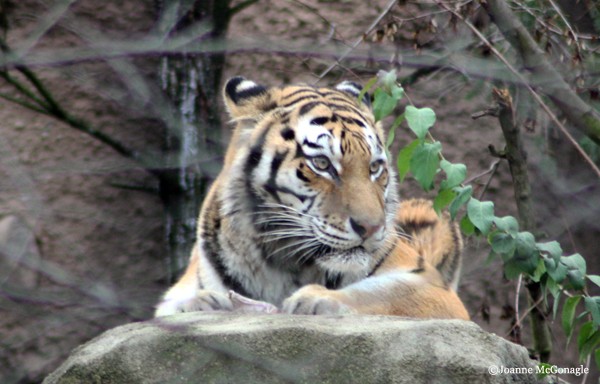 Understanding Obligate Carnivores
Obligate carnivores are animals that primarily rely on a diet of meat for their survival and overall health. They belong to the order Carnivora and include various species in the animal kingdom. These meat-eating animals have specific physiological adaptations that enable efficient digestion and absorption of animal-based nutrients.
One of the main characteristics of obligate carnivores is their sharp teeth, which are designed for tearing and cutting flesh. Additionally, they have powerful jaw muscles to ensure they can efficiently consume meat. Their digestive systems are also adapted to process animal matter, typically having shorter gastrointestinal tracts compared to herbivores or omnivores. This trait allows them to digest meat more quickly and efficiently.
Nutritionally, obligate carnivores require certain nutrients that are primarily found in animal-derived sources. These essential nutrients include specific amino acids, vitamins, and minerals that are vital for their optimal health. For instance, taurine is an amino acid crucial for many obligatory carnivores, such as cats, which cannot be synthesized by their bodies. It must be obtained from their diet and is abundantly available in animal tissues.
Moreover, there are various types of obligate carnivores, including large predators like lions and tigers, as well as smaller carnivores such as weasels and some species of birds. They all play vital roles in maintaining balance in their respective ecosystems. For instance, obligate carnivores often hold a position at the top of the food chain, which helps in controlling the population of their prey and ensuring a stable ecosystem.
It is essential to note that obligate carnivores have diverse behavioral patterns regarding their hunting and feeding habits. Some carnivores actively hunt down their prey, while others scavenge for carcasses left by other predators. These variations can be influenced by factors such as the animal's size, habitat preferences, and the availability of prey.
In conclusion, understanding obligate carnivores and their unique characteristics offers insight into their ecological roles and the importance of their behavior in maintaining balance within ecosystems.
Physiology of Obligate Carnivores
Obligate carnivores are animals that primarily require a diet consisting of animal tissue to fulfill their nutritional needs. The physiology of these animals has evolved to efficiently hunt, capture, and digest prey. This section will discuss the various physiological adaptations seen in obligate carnivores, including their digestive systems, muscle structure, body fat, teeth, and claws.
The digestive system of obligate carnivores is designed to efficiently process and absorb nutrients from animal tissue. Their gastrointestinal anatomy is relatively simple and short compared to omnivores and herbivores. This is because animal tissue is easily digestible and contains a higher concentration of essential nutrients. The stomachs of obligate carnivores are highly acidic, which allows them to break down protein and kill any harmful bacteria present in raw meat. The shorter length of the intestines also ensures quicker absorption of nutrients and reduces the dwell time of food in the gut, minimizing the risk of bacterial overgrowth.
In terms of muscle structure, obligate carnivores have powerful muscles designed for quick bursts of speed and strength to take down their prey. Their muscle fibers are predominantly fast-twitch, which enables rapid and forceful muscle contractions for short periods. A higher proportion of body fat is typically seen in these animals. This serves as an energy reserve during lean times when hunting opportunities may be scarce. Additionally, the storage of fat enables these carnivores to consume larger meals when food is abundant, allowing them to survive periods of prey scarcity.
The teeth of obligate carnivores are specialized for tearing and cutting through flesh, bone, and other tissues. They have sharp, pointed incisors and canines for grasping and puncturing prey, while their carnassial teeth, which are modified molars, serve to slice meat and break down bones. This dental adaptation enables efficient consumption of prey and minimizes the need for grinding or mastication.
Finally, the claws of obligate carnivores are another essential adaptation for capturing and securing prey. These sharp, curved structures are often retractable, allowing the animal to maintain their sharpness and prevent wear. The claws are used for gripping and tearing into the prey's flesh, providing additional force and leverage during the hunting process.
In conclusion, the physiology of obligate carnivores is specifically adapted for a lifestyle centered around hunting and consuming animal tissue. Their specialized digestive systems, muscle structure, body fat, teeth, and claws allow them to efficiently obtain nutrients and energy from their prey in order to survive and thrive in their natural habitats.
Nutritional Needs
Obligate carnivores, such as domestic cats, require a diet primarily based on meat to meet their specific nutritional needs. These animals have evolved to efficiently process essential nutrients derived from animal tissues. The consumption of meat supplies them with crucial elements, like high-quality proteins, vitamins, and minerals that are indispensable for their overall health and wellbeing.
Meat is primarily composed of proteins, which are essential building blocks of an obligate carnivore's body. One key component of proteins is amino acids. Some amino acids like arginine and taurine are particularly important for carnivores. Arginine is required for the proper functioning of their immune system and overall growth, while taurine is involved in maintaining their vision, heart function, and immune system.
Vitamins are organic compounds that can't be synthesized by the body but are crucial for optimal health. Carnivorous animals obtain essential vitamins from their meat-based diet. For instance, B vitamins help in energy production, maintaining the nervous system, and are involved in blood cell formation. Similarly, vitamin A enhances vision, immune function, and skin health.
Minerals play a significant role in maintaining healthy bones, teeth, and fluid balance. Obligate carnivores derive vital minerals like calcium, phosphorus, and magnesium from consuming meat or bones, ensuring proper skeletal development and regulation of physiological processes.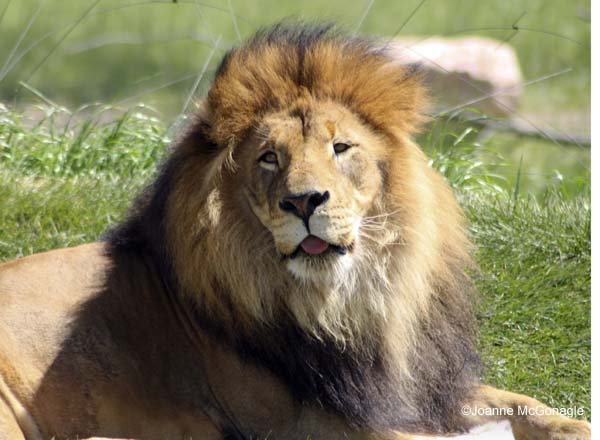 Specific Obligate Carnivores
Feline Species
Obligate carnivores are animals that strictly rely on animal-based diets to survive. Among the most well-known obligate carnivores are feline species. The domestic cat, along with their wild counterparts like lions, tigers, and other felids, require a meat-based diet to fulfill their nutritional needs. As obligate carnivores, cats cannot synthesize certain essential nutrients from plant-based sources, making animal-derived nutrients such as taurine, arachidonic acid, and retinol (vitamin A) essential components of their diet.
Other Mammals
Besides feline species, several other mammals fall into the obligate carnivore category. This group includes bears like the polar bear, which depends heavily on a diet of seals and other marine mammals in their Arctic habitat. Though not all bear species are obligate carnivores, the polar bear's unique habitat and nutritional requirements make it a noteworthy example.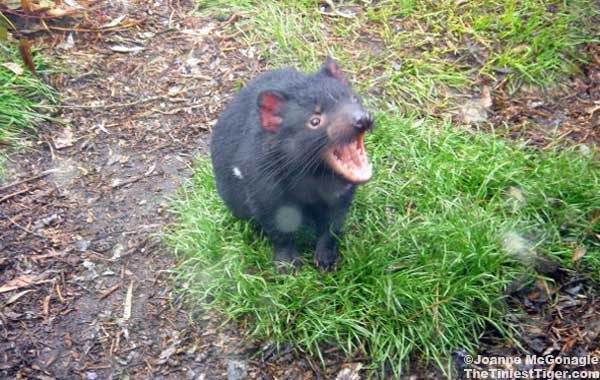 Tasmanian Devils are strictly carnivorous, surviving on small prey such as frogs, birds, fish, and insects. They prefer scavanging to hunting and frequently feast communally on carrion.
Similarly, other mammals, such as some species of mustelids (weasels, minks, and others), are also considered obligate carnivores due to their high reliance on animal-based diets.
Fish and Reptiles
Moving beyond mammals, a variety of fish and reptiles are also considered obligate carnivores. Piscivores, for example, are fish species that primarily consume other fish, such as sharks. Some snake species too, like the king cobra, exclusively prey on other snakes, making them obligate carnivores by definition.
Certain reptiles, like the Komodo dragon, have a carnivorous diet, primarily consisting of carrion and larger prey. Although some reptiles might eat plant materials incidentally, their primary nutritional requirements come from animal-based sources.
Invertebrate Obligate Carnivores
Within the invertebrate world, multiple species also exhibit obligate carnivory. Spiders are a prime example, relying on insects and other invertebrates for their nutritional needs. Similarly, many aquatic invertebrates, like crayfish, are obligate carnivores, feeding on small fish, insects, and other invertebrates.
While the insect world is vast and diverse, some species are obligate carnivores as well. Certain species of cockroaches, for example, are considered obligate carnivores, primarily consuming decaying organic matter, including other insects.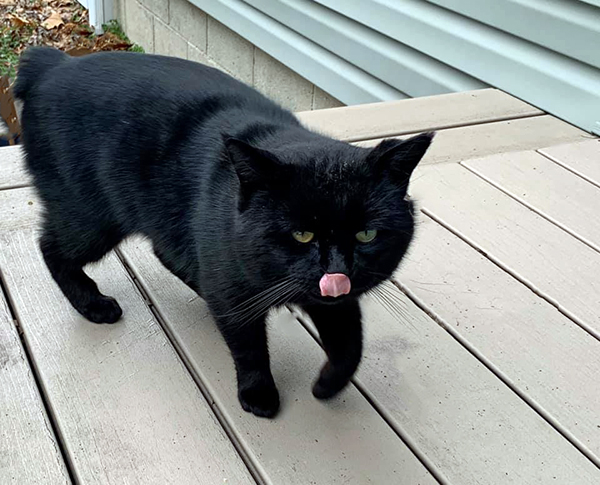 Frequently Asked Questions
What are examples of obligate carnivores?
Obligate carnivores are animals that require a diet consisting primarily of animal-based foods. Examples include felines like lions, tigers, and domestic cats, as well as some reptiles and birds.
Can cats digest plant-based foods?
While obligate carnivores can consume small amounts of plant-based foods, their digestive systems are not designed to process these items efficiently. They lack the necessary enzymes and physiological adaptations for breaking down and extracting nutrients from plant materials.
What is the difference between obligate and facultative carnivores?
Obligate carnivores have a diet that consists primarily of animal-based foods and cannot thrive on plant-based diets. Facultative carnivores, on the other hand, have a more flexible diet, meaning they can consume both animal and plant-based foods to meet their nutritional needs. Examples of facultative carnivores include dogs and some bear species.
Are cats considered obligate carnivores?
Yes, cats are considered obligate carnivores because they require specific nutrients from animal-based foods. These nutrients, such as taurine, arachidonic acid, and preformed vitamin A, cannot be obtained in sufficient amounts from plant sources and are essential for their health.
What is the digestive system like for an obligate carnivore?
The digestive system is specifically adapted to efficiently process animal-based foods. They have a short and simple gastrointestinal tract, which allows for rapid digestion and absorption of nutrients from their prey. Moreover, they possess specialized enzymes and metabolic pathways to break down and utilize proteins and fats, which they rely on as their primary energy sources.
Are there any obligate carnivore mammals besides felines?
While felines are the most well-known examples of obligate carnivore mammals, there are other species with a similar dietary requirement. For instance, some members of the Mustelidae family, such as weasels and mink, also rely heavily on animal-based foods to meet their nutritional needs. However, it is essential to note this does not include all members of the Mustelidae family.