Enter to Win a Paw Stocking Customized with Your Cat's Name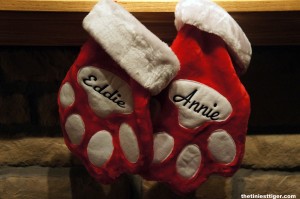 The holiday season is off and running and our friends at PetCareRx wanted to make sure your season is a little brighter by offering three friends of The Tiniest Tiger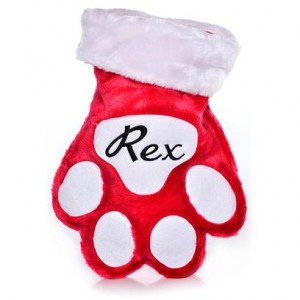 a paw stocking embroidered with your cat's name.
Decorating for the holidays is one of the best parts of the winter season so make sure to include your cats and dogs  in the seasonal fun with their very own Holiday Paw Stocking. Your pet is part of the family so make sure to save some room above the fireplace and gift your pet with a paw-shaped stocking to fill with their favorite toys and treats. Don't forget to make it personal! Free monogramming allows you to customize your pet's holiday. The Customized Holiday Paw Stocking also makes a perfect gift for all the pet lovers on your list.
Customized Holiday Paw Stocking Giveaway
The PetCareRx Customized Holiday Paw Stocking is  a purr-fect giveaway for  The Tiniest Tiger's Conservation Cub Club. 3 Friends will be chosen to receive a custom embroidered paw stocking
To Enter:
Enter your information in the contest widget and leave a comment below telling us what name you would like embroidered on your stocking.
The Rules:
This contest will end on December 8, 2013. Please one comment per person. I will enter all names in to Randomizer.com. The winner will be notified by email or through facebook depending on the contact information you provide. If you connect through facebook, check your Other messages not just your main messages. Make sure you are watching for an email from us. The subject line will say Paw Stocking winner! Void where prohibited by law.