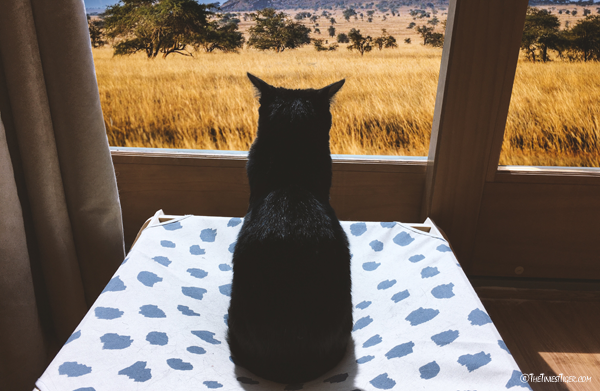 Spring arrived and hung around for about a day and then hotter weather showed up and took over too soon. Eddie especially loves when the windows are open and fresh air flows through.  You can find him by any open window happy as can be.
Because Annie is a little wild at times…. we can only open our office slider a little bit and need to put a stick to hold the door so it can't be pushed open any wider.  Annie gets too excited and squeezes herself between the glass door and the screen and we are afraid she will break the screen or worse, hurt herself.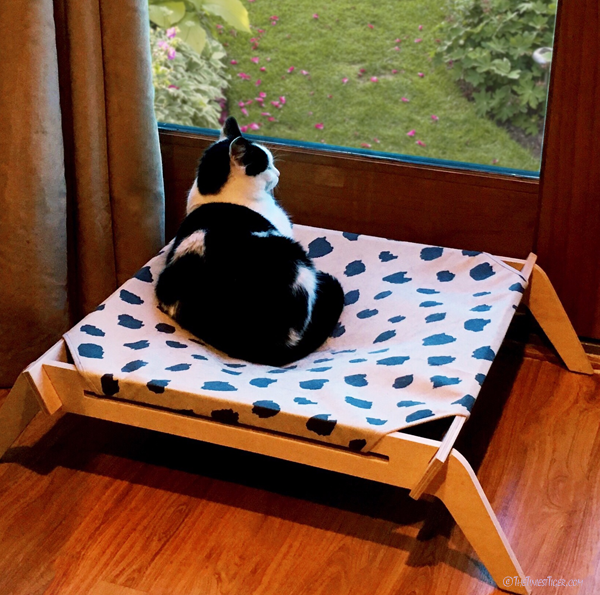 I caught Eddie lying on the floor taking in the breeze and thought this might be the perfect location for the Pet Lounge we received from Kate of Hauspanther and Primetime Petz.    Once I placed the pet lounge in front of the door, it didn't take long for Eddie to make himself comfortable.  He was so quiet I didn't realize he was there.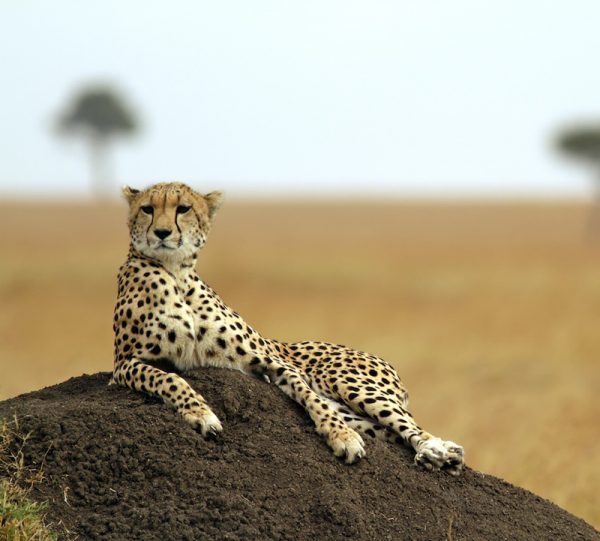 Eddie might think he is a cheetah resting on a mound on the savannah.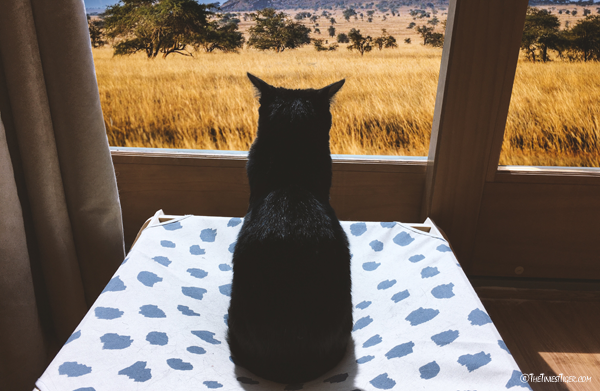 Later, I looked around and saw Mercy sitting on the Pet Lounge surveying his domain.  He looks so handsome, doesn't he?  Can you see his fur shining in the sun?  I thought he knows he is a big cat at heart and maybe he is imagining himself overlooking the African savannah.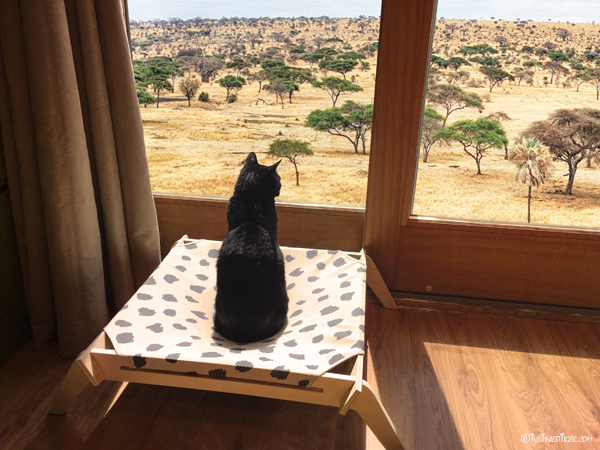 Mercy asked Bad Kitty to join him in the sun and Bad Kitty was happy to oblige and take the opportunity to tell Mercy a story.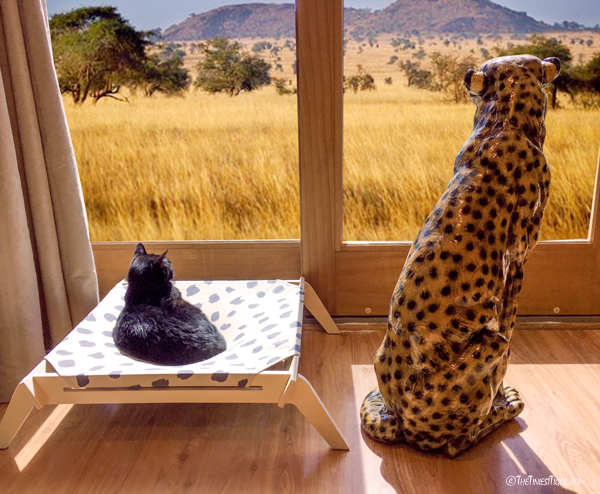 The Primetime Petz Pet Lounge

The new Primetime Petz Lounge offers a spacious raised lounging surface, perfect for cats or small dogs. A reversible fabric hammock easily attaches to the sturdy wood frame creating a suspended bed that molds to your pet's body shape. Easy to assemble and easy to keep clean with a sleek modern look.
Perfect for cats or small dogs up to 20 lbs.
Knockdown wood frame
Easy to assemble, no tools required
Reversible fabric hammock
Sturdy clips allow for easy removal
Machine wash and dry
Lounge surface measures 21" x 21"
Available in two styles:
Neutral Paint Spots/Crosse with Natural Frame   We like to call this Cheetah.
Blue Triangles/Solid Blue with White Frame.
The Primetime Petz Pet Lounge Giveaway
One member of The Tiniest Tiger community will receive the Primetime Petz Pet Lounge
If you can't wait to learn more about the Pet Lounge pounce here: Hauspanther Designer Pet Lounge
How to Enter
Enter your information in the contest widget so we know what size and where to ship if you win.
Let us know in the comment section below: What do you think your cat sees when they gaze out the window?  Will you choose Neutral Paint Spots or the Blue Triangle Pet Lounge?
This giveaway is open to USA addresses only due to the weight of shipping! Void where prohibited.