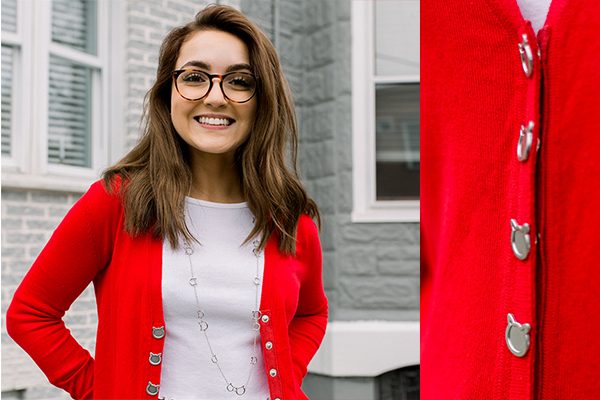 Happy Valentine's Day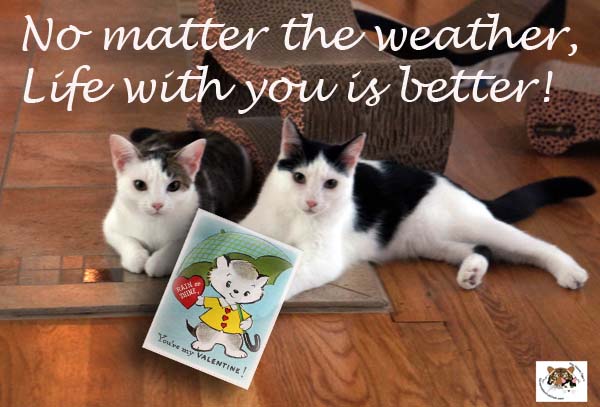 We don't know the birth date for Annie or Eddie so we chose Valentine's Day. They came into our lives just when we needed them most to heal our broken hearts. Every day they bring joy to our lives and we feel their love and love them right back.
In celebration of of Annie and Eddie's birthdays we are hosting a Red Cat Snap Cardigan.
The Red Cat Snap Cardigan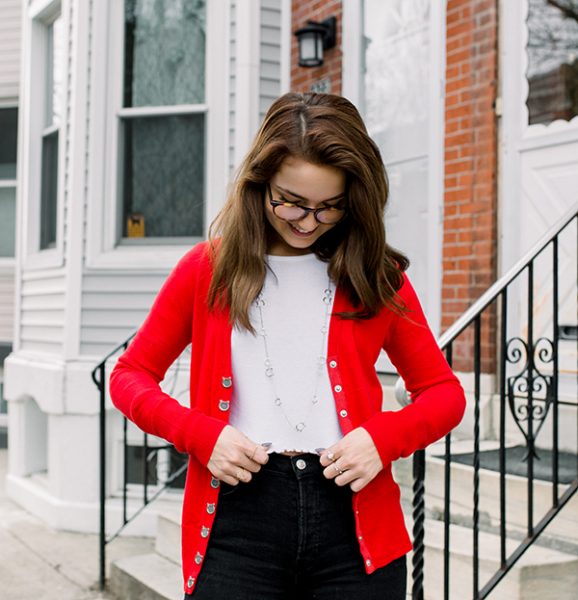 The Cat Snap Cardigan will be your go-to extra layer of cozy warmth and comfort when there is a chill in the air. The new red is vibrant and so pretty. Britta is wearing an XS in the images.
She is also wearing our Cat Station Necklace that goes purrfectly with the cardigan.
This cardigan is updated with our signature cat head snaps adding feline finesse to a classic style.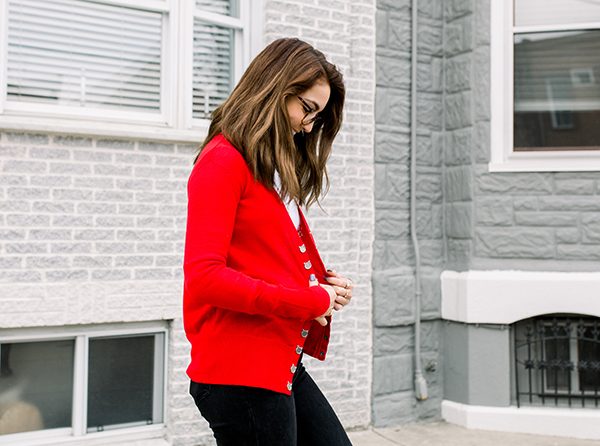 The Cat Snap Cardigan features:
9 Cat Head Shaped Snaps
Soft knit with a bit of stretch.
Ribbed sleeve cuff
Acrylic 55%/ Cotton 45%
Black, Gray, Red, Mellow Rose, Violet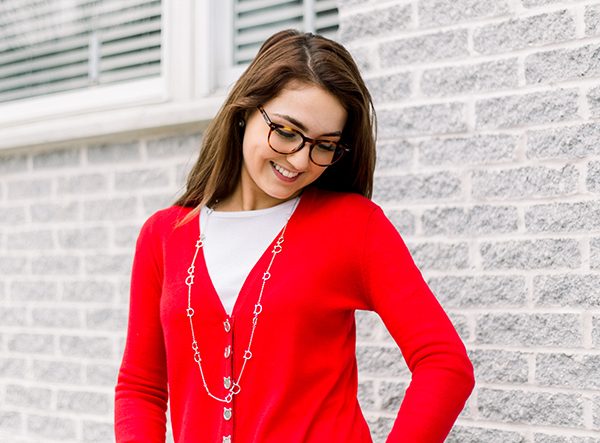 The Red Cat Snap Cardigan Valentine Giveaway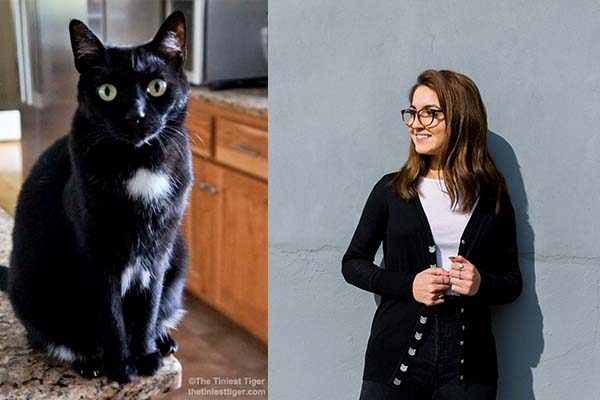 One member of The Tiniest Tiger Community will receive their choice of size of the new Red or Black Cat Snap Cardigan. If you can't wait to learn more about the cat snap cardigan, pounce here: Cat Snap Cardigan
How To Enter:
Enter your information in the contest widget so we know where to ship and the size red cat snap cardigan you wish to receive.
Let us know in the comment section below this post: Do you celebrate Valentine's Day with your cats?  Will  you choose Red or Black ?
This giveaway is open to everyone. Void where prohibited.